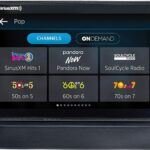 Are you looking to obtain a modern device that serves both the function of a radio and mp3 player? The SIRIUSXM SXWB1V1 SiriusXM Tour Dock & Play Radio is the perfect device you just might need.
With easy access and navigation control features, combination of both satellite and internet connection services with a touch screen control pad, the SIRIUSXM SXWB1V1 SiriusXM Tour Dock stands tall in the list of superb vehicle radio devices.
The SIRIUSXM SXWB1V1 is a network radio and mp3 player device you can attach to your car. You can also connect it to air wave frequency to listen to radio stations around your area.
You can connect it to your phone to play any music of your choice as you drive.
Product Review
The SXWB1V1 SiriusXM Tour Dock gives a combination of both satellite reception and internet streaming to deliver excellent services. The device comes with a 360L and a touch screen interface providing you with a complete entertainment experience.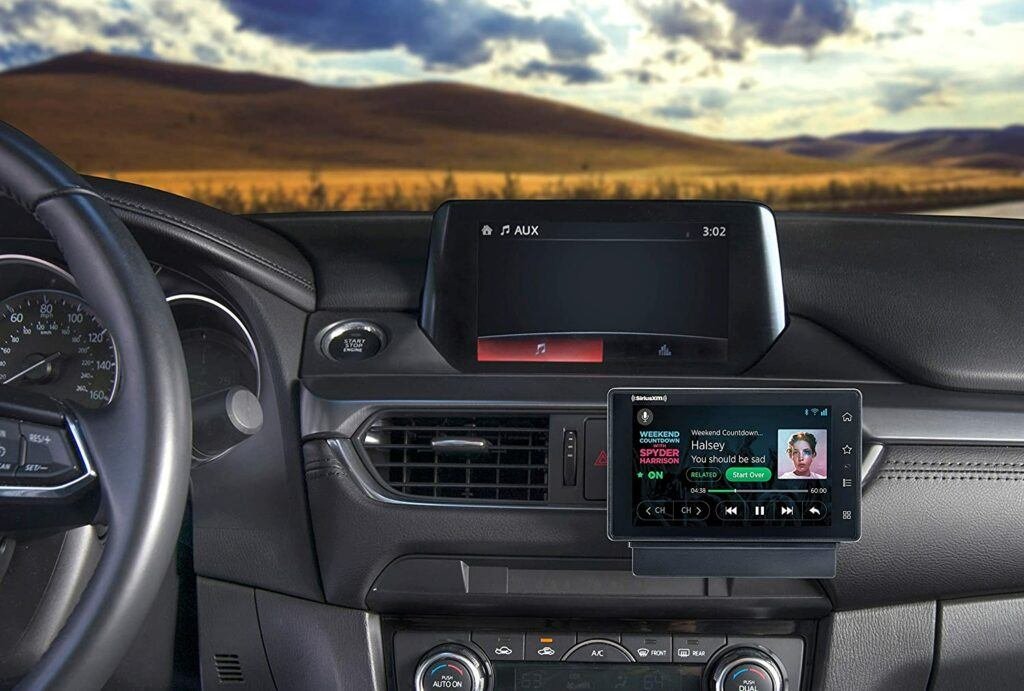 The device is 9 x 8 x 4 inches in size making it both explicit and portable in nature with price tag of $129.95.
The SIRIUSXM SXWB1V1 comes with a wireless connecting feature which allows you to connect your phone to the device through Bluetooth or Wi-Fi connection when there is no AUX cable around.
This radio provides varieties of special contents while contributing well developed features that helps you to navigate, control, monitor, discover and enjoy every form of audio entertainment available while in your car.
The device's internet feature provides you with vast options of music channels and radio stations options that are not available to the normal radio waves such as Xtra channels.
Morevoer, listeners could create personalized stations powered by Pandora. And On Demand content., as it comes with a three month free subscription bonus feature.
In addition to the device audio connection options of aux, line out, and FM, this SIRIUSXM offers bluetooth audio capability for you to easily connect the SiriusXM audio to a vehicle head unit, a home sound system, or a Bluetooth speaker.
What is Product For?
The device was designed with a magnetic mount Antenna, Power Adapter, Aux-In Cable, Mounting Accessories, Quick Start Guide, Personalized Stations Powered by Pandora, Access to a Wealth of Recorded Shows, Interviews, and Events with On Demand Content, Real-Time Updates of Your Teams' Scores and Content suggestions based on your listening history to provide streams of premium music and radio connection services.
What is This Product For and How is it Helpful?
The plethora of features that accompanies this device makes it an ideal music tech product for every music lover and everyone who wants to stay updated while driving.
FAQ's Related to SIRIUSXM SXWB1V1
Does the device come with a rewind/fast forward feature?
Yes, it does. It comes with a rewind/pause/forward service option which is displayed on the screen.
Can this unit be connected to with a USB power cable?
No, it can't. The SIRIUSXM SXWB1V1 can only be connected by AUX and wireless connections.
Does the device come with a warranty feature?
Yes, it does. This device comes with a warranty option valid for 18 months after first purchase.
How to Install it in a Car
Installing this device is easy as the installation procedures are quite basic and direct. Ensure the antenna is fix rigidly at the top area of the vehicle and holds firm. And then proceed to place the device on the radio area of the vehicle as described in the manual.
Pros
Delivers both satellite and Internet streaming content as an aftermarket radio.
Delivers personalized contents.
Quick start guide
Voice search
Three way connection option (AUX, Wi-Fi and Bluetooth.)
Three months free internet channels subscription.
Uses data from user's previous listening history to provide personalized playlists.
Cons
Conclusion
The SIRIUSXM SXWB1V1 SiriusXM Tour Dock & Play Radio possesses a great combination of superb features to make it an ideal service device as it is built to provide nothing less than the best music services all day round.
It is built with sleek and portable design while providing vast number of premium channels to enhance your listening experience.
Thanks to its satellite and internet connection the SXWB1V1 tour radio player is quite valuable even though it is a bit pricey.