Is satellite radio the same as Sirius or are they completely different things? It is easy to confuse both as motorists casually interchange one for another.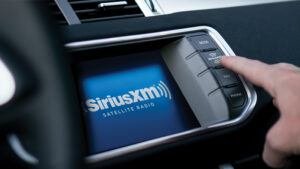 Satellite Radio is simply an umbrella term for an industry while SiriusXM is a satellite radio company, providing diverse content over several channels to millions of paid and free subscribers in the United States and Canada. Sirius XM covers a wider range, thereby providing clearer content.
What is a Satellite Radio
Satellite radio is different from terrestrial radio as it has a nationwide range and more stations. Satellite radios are what you find in vehicles while terrestrial radios are suited for stationary use. This is because satellite radios can transmit clearer audio without distortions over a wider range, thereby making it the most appropriate audio companion for motorists.
Satellite radio Operates on the 2.3 GHz S-band in the United States while operating on 1.4GHz in other countries. Satellite radios go by their name. The radios are equipped with antennas that receive signals from satellites orbiting the earth. Asides from providing music and radio content such as news,  sports, and talk, satellite radio is also advancing to serve security functions, such as the find my car feature.
To enjoy nationwide coverage of clear satellite radio, car owners buy a satellite receiver and subscribe to a service. Although popular amongst motorists, satellite radios are used for indoor and stationary purposes. Satellite radios can also be accessed via the Internet and car stereo systems.
There's a high chance of owning a satellite in the United States if you buy a new vehicle as over 60% of vehicles in the United States are being fitted with Satellite Radios from the manufacturer.
What is Sirius
Sirius is a commercial Satellite Radio in the United States, with over 34 million subscribers. This number is partly possible because the company collaborates with car brands to have OEM installed satellite radios. The company was founded in 1990 and has continued ever since to provide satellite radio services to millions of subscribers. However, due to a threat of bankruptcy, Sirius satellite radio merged with another satellite radio provider, XM satellite radio.
Known as Sirius XM, the new company now serves motorists in the United States and Canada. The new Sirius XM features numerous content, including music, sports, news, talk, and comedy for a subscription fee, after a free 3 months period. Subscribers can access these services via their car stereo using receivers or through the XM application available on all platforms.
The company also has different subscription plans for the military and students. With as little as $5 per month, motorists can enjoy content from comedy central, BBC, FOX News, Bloomberg, and Comedy greats, and from individual artists. Motorists are also offered dedicated channels to enjoy their preferred content, ad-free.
Sirius XM allows existing users to transfer their old accounts to new vehicles, eliminating the need to open another account. So thinking of buying a new vehicle after just subscribing to a Sirius XM plan, go ahead and save money on a subscription.
Features of SIRIUSXM Satellite Radio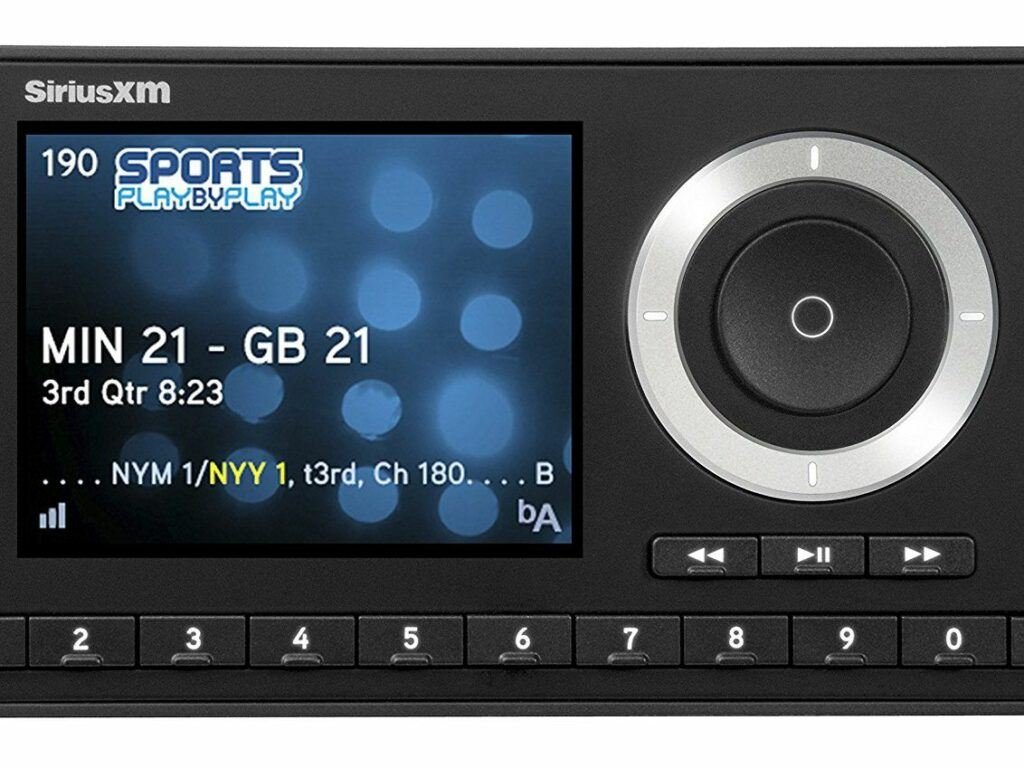 Unlike your regular terrestrial radio, Sirius XM is subscription-based. Motorists can enjoy up to 3 months free on the streaming platform before paying $10.99 per month. This subscription comes with over 350 channels and ad-free music, talk, and comedy shows, sports, and the acquired pandora platform.
Looking for a cheaper alternative, then the $5 per month option is available especially for motorists. This subscription comes with over 325 channels, ad-free music, comedy, news, sports, and a video library.
The last option is Platinum, which is suitable for cars and streaming devices. While higher than the other options, the platinum option is reasonably priced at $8.25 per month. Choose the option that best suits your personality.
Unlike terrestrial radio, Satellite radio also features portability. Asides from OEM or aftermath car stereo, motorists can also stream content via a smartphone and other smart devices. While it benefits car owners more, satellite radio can be used in offices and homes. Supported Smart devices include Sonos, Xbox One, SXM app, Fire Tv, Google Nest, and Amazon Alexa. Carry your satellite radio everywhere and enjoy the quality sound without distortions.
Because a satellite covers a wider area, the Sirius XM can transmit content to every state in the United States and Canada. Are you traveling by road or planning a long road trip and want to enjoy consistent content along the way? Then take the SXM along with you to Peurto Rico, the District of Columbia, the Gulf of Mexico, and a lot of other destinations.
Asides from providing a wider range, SXM also promises clearer sound. No more fading or buffering content. You can listen to your favorite talk and comedy station, all day.
As mentioned earlier, SXM promises great sound across all its platforms. SXM is also available for sea and air travel with good sound quality.
One of the biggest and important differences between satellite radio is your control over the ad. While the free sub might have certain limitations, all paid subscriptions allow motorists to enjoy music 24/7 without interruption from ads. This improves the listening experience and enhances our overall driving experience.
SXM also gives motorists additional control to remove channels according to their preference. However, it is recommended to consult the user manual or customer service before making any major adjustment to your SXM unit. It should be noted that content can, however, be interrupted in stations with DJs.
Minimal Government Interference
Unlike terrestrial radio, the government has minimal control over satellite Radio. SXM to a large extent can play any content they deem fit for their customers without worrying about government regulations. However, like most semi-autonomous entities with an autonomous county, the government still has little control over objectionable content.
Public service announcement
Although not controlled by government regulations, satellite radios transmit public service announcements.
Traffic Information (Nav Traffic)
Unlike terrestrial radio, which is limited to transmitting signals from radio stations, satellite radios are equipped to do more, including being a navigation system. You can avoid heavy traffic, congestion, accidents, and find the best driving routes.
The traffic feature is important for motorists living within metropolitan areas. Pair the SXM with an in-car GPS and enjoy turn-by-turn navigation from your home to everywhere in the United States and Canada.
Travel Link (weather, forecast, maps, cheap prices, electric charging stations)

SXM can show you the best places using its inbuilt map. You'll find the cheapest gas stations, electric charging stations nearby, restaurants, and other places. Also, SXM shows weather forecasts and displays weather info, National Weather Service Warnings,
The most amazing and interesting aspect of the SXM is its assortment of various entertainment options. You can go from music to sports, and news and issues. SXM provides nonstop infotainment and entertainment.
Motorists can choose between pop, country, hip-hop, rap, dance, Christian, electronic, and so many more genres. Sports enthusiasts can also enjoy all-around NFL coverage, fantasy sports, Ted sports talk, and international football).
SXM users can also enjoy the following talk and comedy shows: faction talk, family talk, Catholic channel, Joel Osteen Radio, comedy central radio, Kevin Hart Laugh out loud, and many more. Howard Stern also hosts A-list interviews.
SXM also hosts some of the best subscriber-only events.
SXM Satellite radio is a great audio platform to have in any vehicle. You can enjoy uninterrupted content ranging from sports to podcasts on your favorite subject. SXM can also be used as a navigation guide, taking you safely from point A to point Z. Buy one today and pair with your Radar detector or GPS to achieve the best driving experience.