Satellite Radio is gradually overshadowing territorial radio because of its numerous content. However, terrestrial radio remains popular because it is free and can be accessed from multiple devices. Is satellite radio free in cars or do motorists have to pay a subscription fee? Keep reading to find out.
 Satellite Radio is absolutely free for the first 3 months for motorists. SiriusXM comes preinstalled in modern vehicles, therefore, motorists don't have to spend a dime installing a satellite radio. Enjoy a myriad of content for free without commitment over a wide range. Though free for the initial 3 months, users will need to pay a subscription fee for the consecutive months.
Car owners are shifting to satellite radio for numerous reasons, including clearer sound. But what's a satellite radio and how do you have one in your car?
 Satellite Radio
Satellite Radio sends the signals it receives from the ground stations to satellites to listeners on earth. Because of its distance and range, satellite radio can cover a wide expanse of areas, such as an entire continent, while delivering quality sound.
Satellite Radio runs on the 2.6GHz S-band. Satellite radio can be used anywhere, including vehicles. However, its usage is prominent in vehicles since most advanced cars come preinstalled with satellite radio. The OEM preinstalled satellite radio is SIRIUSXM which serves the United States and Canada.
Satellite Radio offers more content than traditional radio. While each FM/AM radio station is limited by budget, radio policy, and program creator, satellite radio has a countless number of stations that offer a wide variety of programs and content. For example, SiriusXM offers free music, News, Comedy, and talk shows, amongst others. You can switch between programs depending on your mood. Satellite radio also allows listeners to listen to music based on genre, artists, and personalization.
The integration of Pandora internet radio with SiriusXM in 2019 saw a boost in its music content. Motorists are now able to switch between numerous artists and genres. And also enjoy music from artists similar to their favorites. SiriusXM is now a leading provider of content for motorists, rivaled by only online streaming services like Spotify, and local FM Radios stations.
Benefits of Satellite Radio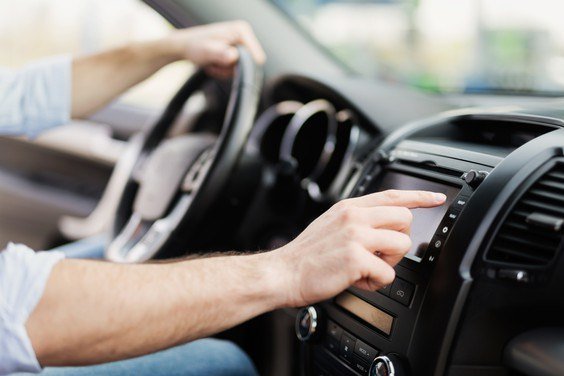 Multiple Content
Satellite radio is arguably the king of content on radio. Consumers get to listen to multiple diverse contents, ranging from live sports, talk, news, comedy, music, entertainment, and special subscriber-restricted events. You can follow the NFL, or listen to celebrity interviews as you drive.
SiriusXM offers genre and time-based music. Switch to your favorite station to listen to what you like. Listen to SXM hits 1 for Pop or Pop2k for pop from the 2000s.
Satellite Radio reproduces good sound from Ground stations. Although the sound quality may vary depending on the station, satellite radio boasts of high sound fidelity. The broadcast is free of the FM/AM static and has little to no distortions.
Satellite radio sends signals to a wider range. For example, SiriusXM can broadcast throughout America and Canada. Unlike local terrestrial radio, Satellite radio goes with you across state and regional borders. No need to switch from one radio station to another, while trying to avoid static or lack of reception. Enjoy your favorite genre, artist, comedian, interviews, talk show nonstop, without intrusive ads.
Satellite is not restricted by government regulations, as much as terrestrial radio, thereby has the freedom to broadcast your favorite content notwithstanding censorship. However, satellite radio takes care not to broadcast offensive content.
Compatible with Numerous Devices
You can listen to satellite radio anywhere with any of the following devices: Smartphone, Xbox, Amazon, Apple TV, LG, Bose, 360L Tour Radio, Google, Tablet, SiriusXM Radio, Sony, Sonos, Roku, and Samsung. SiriusXM allows you to carry your satellite radio from your vehicle to your home, office, and party. Never be separated from your satellite radio with any of these devices.
Consumers nationwide are excited about the level of ads in satellite radio. Because it is subscription-based, most stations offer content with ads. Consumers can enjoy unlimited access to content without ad breaks, all day. This is a major difference between Satellite Radio and territorial radio which offers free content but relies on Advertising for survival.
Drawbacks of Satellite Radio
The major drawback of satellite radio is that it's subscription-based. Users have to pay a fee before they can access premium stations. Notwithstanding, listeners can enjoy free music and free 1-month complete Access before choosing to subscribe. Nonetheless, some motorists are thrown aback by a subscription fee.
Complication Installation
While up to 60% of modern vehicles come equipped with satellite radio, older cars without OEM satellite radio opt for an aftermarket solution. However, aftermath installation can be messy and produce a clutter of wires in your vehicle. The type of installation may also require a specialist as a slight error can affect functionality.
Subscription Packages For Satellite Radio
 Satellite radio operates on a subscription-based model. You can choose from the various options below, depending on your financial capacity and preference.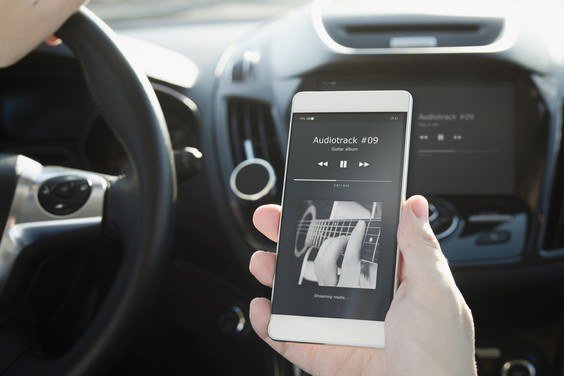 Consumers are always thrown aback when requested to input card details to activate free trials. But SiriusXM provides motorists and mobile listeners with free satellite radio for 3 months without commitments.
This allows you to compare the various types of content and quality of sound before making any payment. The free subscription package allows access to over 350 channels, Ad-free music, Sports, Pandora stations, SiriusXM video library, Comedy, Interviews, Howard Stern, and News. This 3-month free trial introduces users to all that satellite radio has to offer.
Do you want to test the waters but not with both feet? Try out the $5 plan that covers nearly everything on satellite Radio from SiriusXM. This affordable plan allows you access to NFL, ad-free music, talk, SiriusXM video library, and over 325 channels. This plan is great because you can repeat it for 12 months before investing $16.99 per month,  saving you up to $143 annually.
Want to skip the introductory subscriptions and dive right into the pricey packages, then Platinum is right for you. Regular Platinum is $8.25 per month for 12 months, then $21.99 for consecutive subscriptions. This platinum plan offers you everything you get on the free 3-month plan and more. As a subscriber, you also enjoy subscriber-only events.
Other plans include family and friends, aviation, marine, and business. Satellite radio is ready to serve you according to your profession, personality, and preference.
 Why You Should Have A Satellite Radio
 What is stopping you from owning a satellite radio? Is it the cost? Then enjoy free 3 months. Satellite radio is like your shadow, following you everywhere you go. No terrestrial or regional limitations. Take satellite radio anywhere and enjoy the beauty of uninterrupted content.
Maximum entertainment. You no longer have to contend with news or talk when your mood will clearly benefit from serial entertainment. Tune in to Pandora to enjoy genre-based music or any of the entertainment channels for specific entertainment content.
Satellite radio provides you with traffic and weather reports, thereby helping you to properly plan your route and avoid heavy traffic. One satellite radio thereby reduces the number of in-car devices required to enhance your driving experience.
The most alluring feature is its clear distortion-free audio quality across the United States and Canada. Enjoy quality without compromising on content.
 How To Install Satellite Radio 
Satellite Radio comes preinstalled in most advanced vehicles so you don't have to worry about installation. Find out by checking for the SiriusXM logo on your car stereo system. However, if your car is without one, install an aftermath solution today.
Conclusively, satellite radio is a great way to enjoy and follow your favorite programs on the go. Enjoy a free subscription followed by a cheap plan for 12 months.