Car owners no longer have to choose between installing a satellite radio and online streaming radio. The partnership between Pandora and SiriusXM has now made it possible for listeners to enjoy their favorite artists and genres without compromising on the numerous channels in satellite radio. However, this has led some people to mistake Pandora for satellite radio. Is Pandora a Satellite Radio? Keep reading to find out.
Pandora is an internet radio service powered by the Music Genome Project that was acquired by SiriusXM in 2019. Now, it's become part of SiriusXM and is available for subscribers nationwide. Users can access the pandora station via their SiriusXM satellite radio in their vehicles or at home. The acquisition of Pandora has made it part of satellite radio but not one. While Sirius XM is satellite radio, Pandora is merely part of SiriusXM. However, there is more to Pandora. Its history will help us uncover those details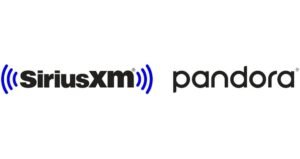 .
Before the acquisition by SiriusXM, Pandora battled serious financial problems. After burning through its capital, staff members weren't paid, thereby resulting in a lawsuit. However, a deal with Walden Venture Capital in 2004 saw Pandora become an internet radio, and by the end of 2018, Pandora could boast of over 71 million subscribers and 200 million in 2018.
Pandora bounced back into the market, claiming the highest share of digital subscribers, above Spotify and Soundcloud in the United States. However, after its acquisition in 2019, paying subscribers went down to 6.2 million but SiriusXM still maintains that Pandora is an important part of the satellite radio.
SiriusXM has since organized special events for both subscribers to enjoy. So, as a subscriber to either service, you can enjoy exclusive content from your favorite artists. An example of such events is performances by Coldplay, Lizzo, and Chainsmokers. To further consolidate their hold on subscribers, SiriusXM is planning more events, featuring A-list artists such as Drake for Pandora subscribers.
How does Pandora Work
Pandora curates music according to genres, and artists, and offers listeners similar songs. For example, listeners can select Hip-Hop stations, RnB, or Jazz and listen to similar songs. However, listeners have the option of removing songs they don't like by a thumbs-down feature. Listeners can also encourage Pandora to offer similar songs by liking a song.
If you're a fan of Hip-Hop but have your preferred favorite artists, then you can filter out the other artists you don't want. For example, a fan of Drake but not Wayne? Pandora allows you to enjoy the genre without the disliked artist. The more you input your likes and dislikes into pandora, the better it serves you. We recommend that you take your time revising your Pandora account for premium content.
Users can also create stations and playlists to mash all their favorite songs together and share playlists with other users via Pandora and social media platforms. According to the Pandora official website, users can still access Pandora content independently, via the web or app. However, Pandora is limited to the United States. This was after Pandora removed its services from Australia, and New Zealand, focusing only on consumers in the United States.
The Limitations Of Pandora
Pandora is limited in some ways, with the most obvious being its restriction to consumers in the United States. Unlike other streaming services like Spotify with international listeners, Pandora only offers its services to Americans. So if you're traveling outside the country, you may want to switch to a different streaming service.
However, the union with SiriusXM may see Pandora enter the Canadian market soon. Unlike Pandora, the former serves both consumers in the United States and Canada, with Canada having millions of paid subscribers.
Notwithstanding its limitations, Pandora offers great streaming services for paid and free subscribers across the United States.
How to use Pandora on Sirius XM
If you already own SiriusXM in your car, home, or office, then Pandora is a great way to listen to your favorite songs and podcasts on the go. The former allows users to create personalized music stations and exclusive video content, and enjoy both worlds without switching between both services. In addition, subscribers will also gain access to over 100 Extra music channels.
Is Pandora free on Sirius XM
Pandora offers different types of subscriptions for its users. The first and most popular is the free subscription that allows users to enjoy their favorite songs, but with certain restrictions and terms and conditions. Just like most free services, Pandora free is Ad-based and has a limited number of song skips.
Ads are played after songs, and users can only skip 6 songs at a time. Furthermore, free users can only use the service online. While it is free, your interactions with the service will be limited as well as functions.
The second subscription plan is 'Pandora Plus' which offers more services to the user. Unlike the free service, users can download songs for offline listening, skip songs, replay their favorite songs, and better interact with the service. Limited to only 4 stations, listeners can enjoy higher audio quality for only $4.99/month or $54.89 annually.
The third subscription plan is 'Pandora Premium' which offers unlimited offline listening, and the freedom to organize personalized playlists. Pandora premium is divided into three distinct plans: student, military, and pandora premium family. All plans offer the same services at different prices. The student plan is $59.88 annually, while the military premium is $87.99, and Pandora Family: $164.89. Don't want any of these, then pay $109.89 to enjoy premium features for a year.
Do I need to subscribe to Pandora and SiriusXM Differently
According to the Pandora website, SiriusXM subscribers can now access the Pandora station on SiriusXM without subscribing to Pandora. This station is distinct from the Pandora streaming service.
SiriusXM offers 3-month free access, and a $5 per month plan for users. The platinum and family plans also come at a higher rate but offer better services and features. Choose your preferred plan to enjoy unlimited Pandora music service.
How to find out you have Sirius XM in your car
Modern vehicles come preinstalled with SiriusXM, making it easier for motorists to access satellite radio. Check for the SiriusXM logo on your stereo system, or the SAT button. You can also check your vehicle's manual or simply purchase a vehicle with an OEM pre-installed satellite radio. However, if you're on a tight budget and can't purchase a new car, then we suggest you buy an aftermath SiriusXM satellite radio.
Installing an aftermath device in your car might create clutter, so we suggest that you hire a professional to minimize the clutter and maximize space. Make sure you purchase your aftermath SiriusXM from a trusted dealer to avoid installation issues. Most importantly, we recommend that you contact your car manufacturer before adding a new device to your vehicle.
Why do I need SiriusXM if I already have Pandora?
Pandora is great but limited to music. While you can curate and listen to your favorite artists and genres via the various supported devices, the programming is limited to music. On the other hand, SiriusXM offers a ton of programming options, including sports, talk shows, comedy, news, and a lot more. Motorists can switch between stations depending on their mood, personality, and immediate needs. For example, users on the road can tune into the sports station to enjoy NFL coverage.
In addition, reports to help motorists on the road. SiriusXM is an all-encompassing service that features over 325 stations, including Pandora, and additional features.
Conclusively, Pandora is strictly a music streaming service under the parent company of SiriusXM. Nonetheless, you can still enjoy Pandora within the United States on the various supported devices.