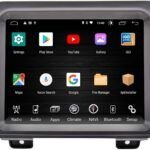 Finding a top notch radio car stereo for your 2018, 2019 and 2021 version of wrangler can be a daunting task sometimes. As their are few devices that can fit into the criteria of classic, qualitative and modern in today's market.
The LinksWell Gen IV 12.1 Inch Touch Screen Radio Car Stereo for 2018 to 2021 Wrangler is an ultra modern radio car stereo with advanced features that heightens your listening experience.
It's physical design accompanied by its screen touch pad makes it an ideal choice for your recent wrangler vehicle.
Sold at a retail price of $1,295.00, the gadget can be seen as quite expensive causing it to be out of reach for most people.
Product Review
LinksWell Gen IV Car Stereo for 2018 to 2021 Wrangler replaces the original made car stereo that comes with the wrangler vehicle enhancing the dash with a 12.1 inch multi-touch panel encased in a factory style bezel.
The control options are all over the screen making it much easier for you to control and navigate through this device at will.
Besides being a car stereo for navigating through radio channels, the LinksWell Gen IV is also an mp3 player which you can connect to, to play any music of your choice as you go!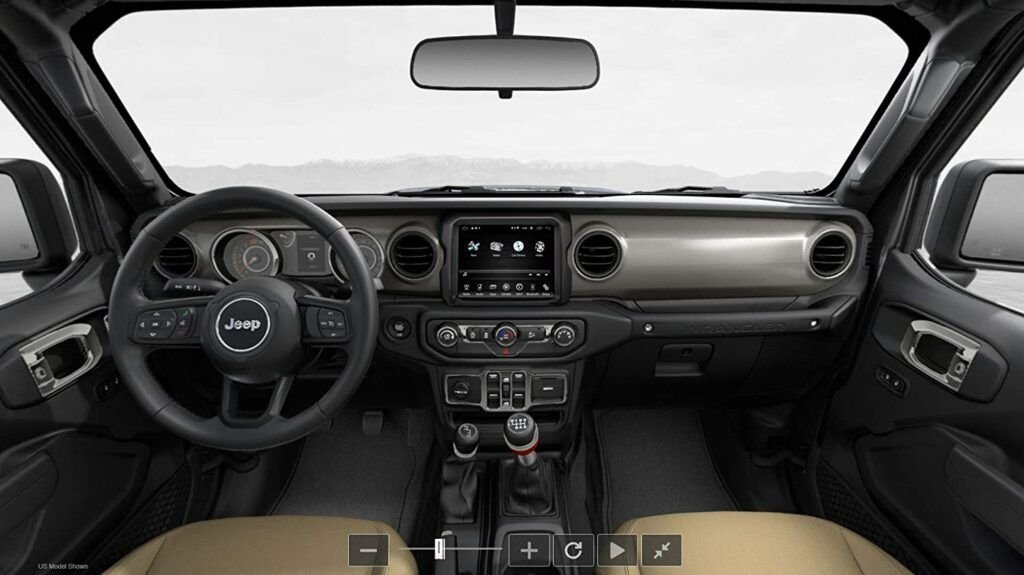 This device comes with an Android powered set up to display relevant information with less distractions.
The device is built to enhance interactivity with you and the environment as you drive, taking your listening experience to bliss as you drive around.
Possessing an Android 8.1 operating system, a 4gb ram speed rate and a 64gb storage capacity, the 4th generation form factor might just be the Android car stereo you needed.
Touch Screen Radio Car Stereo
It's triple connection mode allows you to connect to the device, play music and also enjoy hands-free call mode when in AUX, bluetooth and Wi-Fi modes.
Connecting this device to your mobile smartphone's hotspot allows you access the internet through the inbuilt browser feature that comes with the device.
Moreover, you have access to plethora of linkswell's subscription based services when you download the Android compatible applications into the unit.
This amazing gadget also comes with a camera that records and displays in your screen events on the front, passenger  side and rear areas of your wrangler as you drive.
Its rear camera switches automatically when the vehicle is in reverse gear, to the right "passenger area" camera when the right turn signal is on and the front view camera can be manually operated at will.
LinksWell Gen Radio Car Stereo enhances your driving experience, improves your listening experience and overly secures your car from bumping into other vehicles when driving and parking.
Who is Product For?
This gadget is built for every driver who wishes to enhance his or her driving experience with an ultra modern stereo device that can also record events and is easy to operate.
What is this Product for and How is it Helpful?
LinksWell Gen 4 Car Stereo for 2018 to 2021 Wrangler is an ultra modern device that connects you to your world as you drive. It's three in one connection feature allows you to connect with ease and enjoy music and hands-free calls as you go.
It's innovative features makes your driving experience memorable. With it, driving becomes fun and secure.
FAQ's Related to Links Well
Are their any down sides to using this device?
No. The LinksWell generation "IV" car stereo device for recent wranglers is built to provide nothing but outstanding services.
Can this device be installed in other cars which aren't wranglers?
Yes. Although it might not be very suitable for other car models, the device can still be installed and operated functionally.
How to Install it in a Car
This device is built to replace the vehicle's original car stereo so removing the previous stereo is the first step on the way. The consequent procedures are available in the manual and should be followed carefully to install the device properly.
Pros
Bluetooth system for hands-free calling and music streaming
USB music and movie playback
Settings tab to personalize your radio to the features of your vehicle
64gb storage capacity
Front, rear and passenger side camera coverage
Access to various subscription based channels.
Internet access.
File Manager to copy, move, and download files from a USB to the unit hard driver
1 inch display screen.
Cons
The price is quite expensive.
Most suitable for wrangler cars alone.
Conclusion
The Linkswell's generation IV car stereo for 2018 to 2021 wrangler vehicles come with the most superb feature. It's wide 12.1 inch display screen makes it really elegant and conspicuous.
Sold at a market price of $1295.00, the device might be unaffordable for most car owners who would like to purchase it.
With its innovative features, this device serves as a source of entertainment, guidance and security all in one, which makes it outstanding and classy all the way round.