High-tech dash cams record high-quality footage, thereby consuming huge storage space on the SD card. Manufacturers recommend formatting the SD card every 2-3 week to improve performance and to free storage for more footage. So, how to format SD card for dash cam? Keep reading to find out.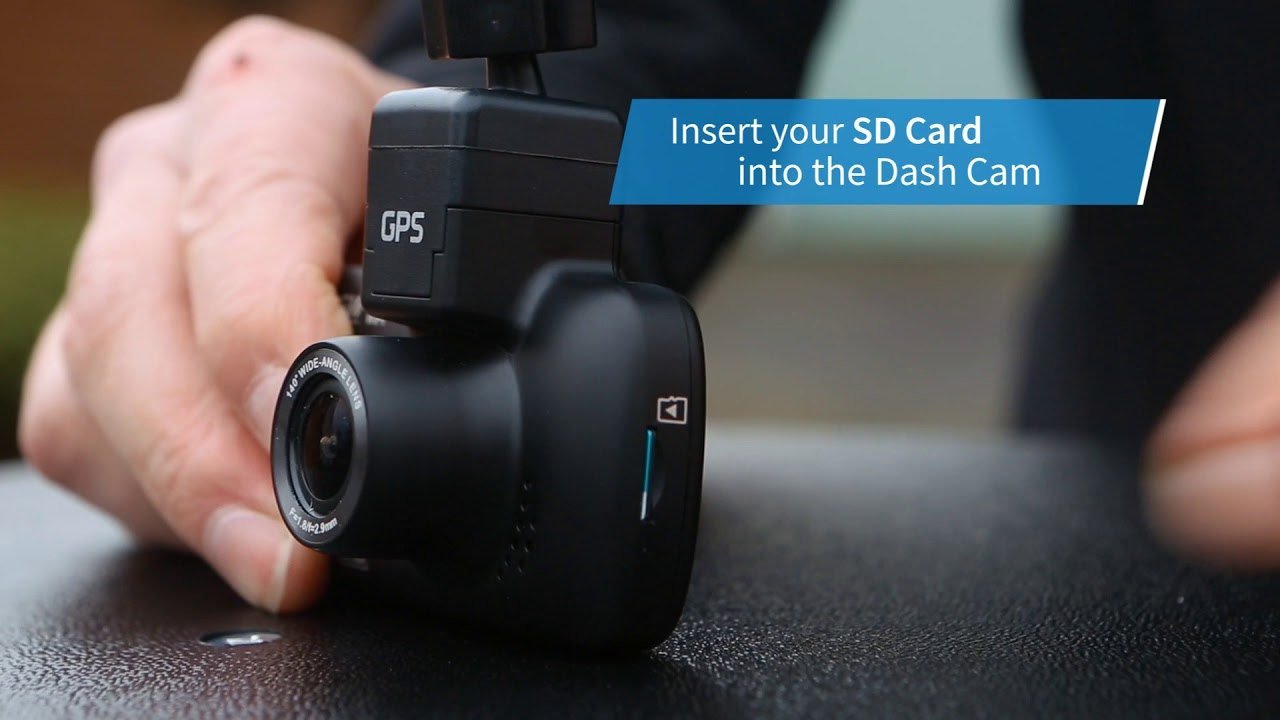 There are two ways to format an SD card for dash cam. The first method can be done on the dash cam and the second is on a computer. While the recommended means is on the dash cam, reformatting with your computer has numerous benefits.
How To Format On The Dash Cam
Step 1: Switch on your dash cam
Step 2: Stop recording
Step 3: Locate setup in dash cam settings
Step 4: Scroll down and click format
How To Format On Computer
Step 1: Plug your dash cam into your computer with a USB cable. If your SD card is not USB supported, then insert it in a memory card reader and insert it into your computer.
Step 2: Right-click the memory card and click on format.
Note: Do not click on quick format. Wait for a complete format before ejecting the SD card.
Formatting SD card helps to improve the efficiency of your dash cam. But formatting a defective SD card wouldn't do much. So, you must replace old defective SD cards with new ones to achieve optimal performance.
Precautions to take before formatting SD card for Dash Cam
While formatting your SD card every 2-3 weeks is necessary, there are some precautions to take to ensure that you don't delete important data. First, check your SD for any footage that has valuable information concerning that'll help any of your insurance claims.
For example, if you've recently been involved in an accident caused by the other party, to receive compensation, you'll need to present factual data. We recommend a daily review to remove and store any important footage from your SD card.
Read and comprehend the manufacturer's instructions before formatting. While most SD cards can be formatted on a PC, certain brands perform better when formatted on the dash cam. Check if your SD card can be formatted on a PC before attempting to format.
Always turn off the dash cam before ejecting the SD card. Your dash cam may still be in the process of reading/writing files in your SD card and formatting it while on will disrupt that process, resulting in damage to important footage.
So, switch off the camera before ejecting the SD card. Precaution is also required when ejecting the SD card from the computer. Ejecting it wrongly may corrupt the integrity of the SD card. To eject the SD card, right-click on the memory card and click eject.
Lastly, format your SD card immediately in case of any error message. Don't wait for 2-3 weeks as error messages may damage the quality and integrity of the footage. Use your replacement SD card while you Format your SD card.
When You Need To Replace Your SD Card
Formatting your SD card improves performance. However, certain errors may prevent your card from formatting. "The SD card cannot be formatted" or any similar error message may prevent you from formatting the SD card.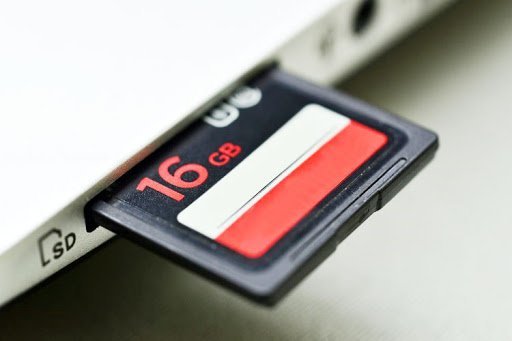 This is either caused by a virus or physical damage to your SD card. Any attempt to format will be futile, so the best recommended option is replacing the old damaged SD card with a new one. The recommended options are 64GB and above.
Other Ways To Fix Full SD Card
There are other ways to fix a full SD card for your dash cam. However, the most recommended option is simply to format it. Nonetheless, these other fixers can come in handy. Follow each step judiciously and don't hesitate to switch to another method if one doesn't work.
To avoid further errors, always read the manufacturer's instructions and manual carefully. Contact an expert if you run into any major problem.
Method 1
● Use Cmd Command To Remedy Card Full Error
Step 1: Connect Dash Cam to Computer
We recommend using a manufacturer-approved USB cable to assure 100% efficiency. Although most advanced dash cams come equipped with a USB cord for data transfer.
Step 2: Right-click Start and click on the command prompt (Admin).
Make sure you have admin access to this computer as you'd have to sign in as the Administrator.
Step 3: Input Command
Input 'list disk' and input the number of your dash cam SD card and click enter. Next, input attribute disk and remove read-only.
This process helps to create a new partition in your SD card, thereby providing more storage to store important dash cam footage.
Method 2
● Shorten Loop Recording time
Loop recording allows for continuous dash cam recording. Instead of a storage full error message, this feature overwrites older files, replacing them with newer files. Default loop recording time is usually between 5 to 3 minutes.
Reducing it to 1 or 2 minutes eliminates storage full problem and allows you to continuously use your dash cam for as long as possible. Nonetheless, it remains important to always format your Dash cam SD card once every 2-3 weeks.
Method 3
● Reduce G-Sensor Sensitivity
A high G-senor will cause full SD card storage quicker than anything else. Hence, we recommend reducing the sensitivity of your Dash cam G-sensor. While shortening the loop recording time overwrites data on your SD card, G-sensored video recordings are immune, thereby will remain in the SD card.
G-sensor footage is locked in your SD card. However, when set at a high level like 8G, your dash cam will record the slightest impact. This includes an involuntary individual impact. Over time, your SD card becomes full of unimportant data.
This causes a full storage error. After successfully reducing the G-sensor sensitivity, format the SD card and enjoy high storage and high read speed.
● Format SD card via WiFi
Don't have the recommended dash cam USB cable, connect your dash cam to your computer via WiFi to transfer the existing important files to your Hard drive or Cloud. Next, click format on your computer to remove all the unimportant data to free up space for more important footage.
Why You Should Format Your Dash Cam SD Card
● Storage
Formatting your SD card removes unwanted data from storage, creating space for more important files.
Your SD card reads faster with fewer files.
Best SD Cards To Buy For Dash Cam
Lower-end SD cards are prone to errors and damages. We recommend buying one of the high-end Dash cam SD cards to ensure huge storage and high speed. Below are the best SD cards for advanced dash cams.
● Sandisk High Endurance 64GB Micro Card
Sandisk manufactures some of the best SD cards for smartphones, computers, and dash cams. Store files without worry for up to 20,000 hours. This provides motorists with complete peace of mind as they never have to worry about a lack of storage. High endurance also ensures that your Dash cam records at high speed and endures whatever is thrown at it.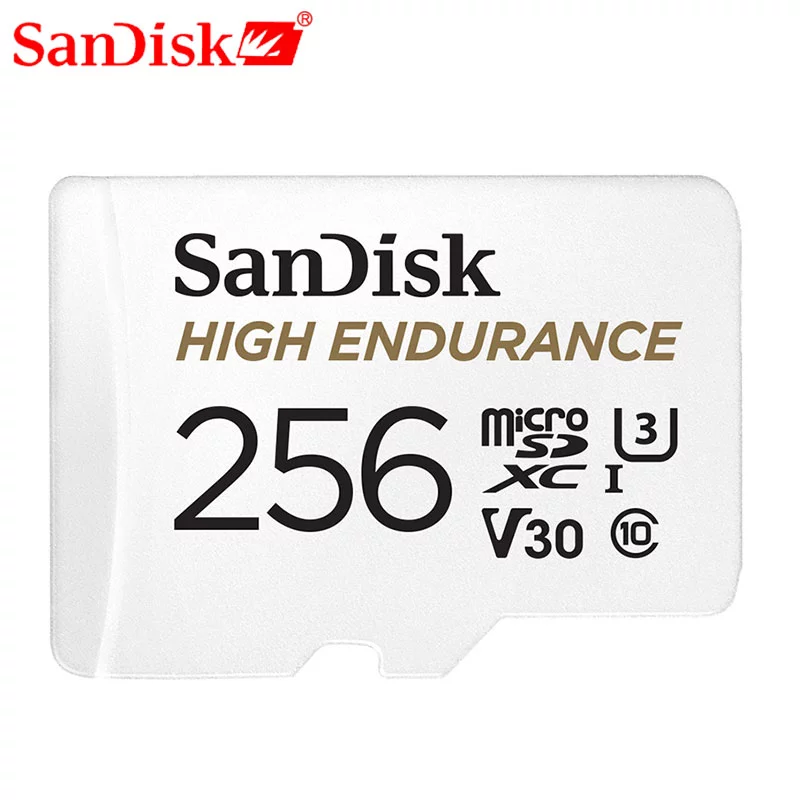 ● MyMemory 128GB V30 Pro
Arguably one of the best SD cards in the market for dash cams, MyMemory V30 Pro is designed to read at a speed of 100MB/s with high endurance. Enjoy peace of mind with its 128GB storage capacity. Motorists no longer have to worry about newer footage overwriting older important files.
● Sandisk 256GB Extreme Plus V30
Last on our list but possibly the best. 256Gb provides users with all the storage space they will ever need for recording. It also reads at a speed of 170MB/s. This SD card eliminates the need for multiple replacements.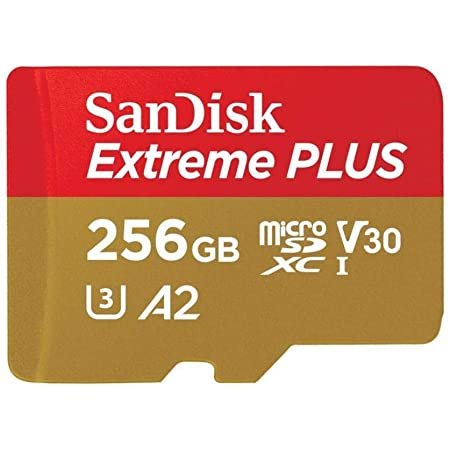 Buy your Dash cam SD card here to guarantee quality and prevent SD card errors.