Advanced dash cams are equipped with components similar to that of a digital camera. Manufacturers add USB ports or HDMI ports to enable easy transfer between the dash cam and your computer, or other devices. This allows users to use their dash cam for more than its primary purpose. Can you use a dash cam as a webcam? Webcams allow users to transmit pictures and videos over the internet. Most advanced computers come equipped with webcams but using a third-party webcam can provide better image quality. Want to find out if you can unmount your dash cam and use it as a webcam, keep reading.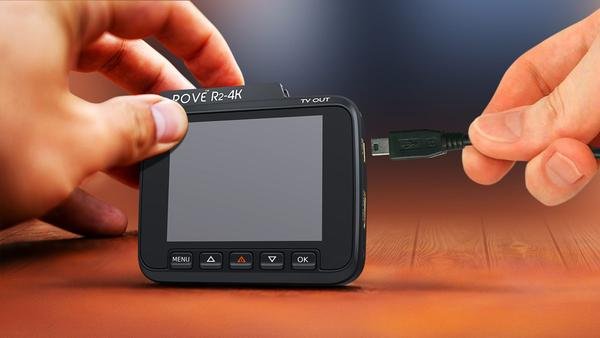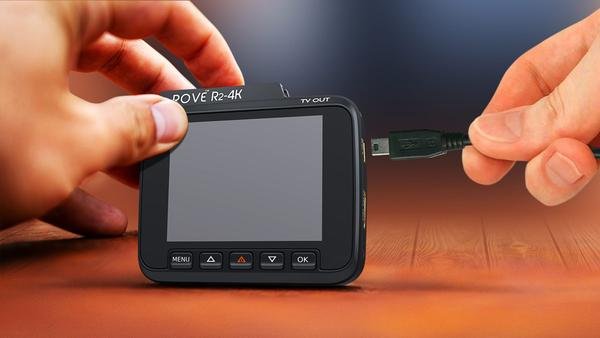 Most advanced dash cams can be used as webcams. However, users will need to add software that will output a virtual camera on the computer. You'll also need a data transfer cord and a mini USB cable. The process is quite simple and fast. But not all dash cams are auto-detected by computers. Consider using a digital camera if your computer doesn't detect your dash cam after completing the process.
Save time and money by quickly converting your dash cam into a webcam. Learn the steps to connect your dash cam to your computer and complete that job interview without stepping out of your house.
How To Use A Dash Cam As A Webcam
Method 1:
Materials
● Short 2.5ft data cable
● Dash Cam
● Personal Computer
● Software (Zoom)
Step 1: Plug in the Type-A port into your computer.
Your dash cam will likely come with a USB cord. However, if it doesn't, you can find a good cord in an electronics store. Check that the cable is strong to avoid abrupt wear and tear. Before you buy, we recommend that you check the manufacturer's website to find the best cord.
Once you've got the USB cable, plug the Type-A port into your Computer. Since dash cams get power from car batteries, you will need to charge your dash cam before use. If it doesn't hold power, then connect it to a power source while in use. We recommend that you connect the USB directly to your computer rather than a USB hub.
Step 2: Find webcam software for your dash cam
Manufacturers have software that allows users to video chat over the internet. Find the one that works with a USB connection and install it on your personal computer.
Step 3: Connect the USB cable into your dash cam.
Connect the Dash Cam to your computer by plugging it into the computer with the USB cable.
Step 3: Select the 'connect as PC/MAC' option from the three options available on the dash cam
Step 4: Open Zoom or other software and enjoy high-quality video and image transmission.
Follow the steps accordingly to avoid receiving any type of error message. If it doesn't work, then we recommend buying one of the advanced dash cams with PC mode, which enables you to use it as a Webcam.
Method 2:
Some advanced dash cams have an HDMI port instead of a USB cable. To use as a webcam, install the corresponding software and get an HDMI cable to connect the dash cam with your personal computer.
Step 1: Install the necessary Drivers or Software
Your dash cam may require a driver to work with your computer. Just like the other hardware connected to your computer, dash cams require drivers that can be found on the manufacturer's website or dedicated drivers' websites.
Make sure the version of the driver is compatible with the dash cam. Older drivers may not produce the same quality transmission as newer versions. So, always make sure you're downloading the latest version.
Step 2: Connect the HDMI
Connect the USB port to your computer and the HDMI to your dash cam. Your computer should recognize the new device immediately. If not, check the installed drivers and software for compatibility. You'll receive on-screen instructions after a successful cable connection to use your dash cam as a webcam.
Step 3: Switch to your third-party camera
Your computer may attempt to use the inbuilt camera. To avoid this, you should switch to the secondary camera in the specified applications. For example, if you want to use Zoom, navigate to the settings, and select your camera from the available options. This change is automatic and will transmit immediately. Enjoy high-quality transmission over the internet.
Should You Use A Dash Cam As A Web Cam
While it is possible, we don't recommend using a dash cam for a webcam. Webcams can be bought for as low as $20.00 while dash cams are more expensive. To add to that, webcams are made specifically to transmit video and picture content over a wireless connection.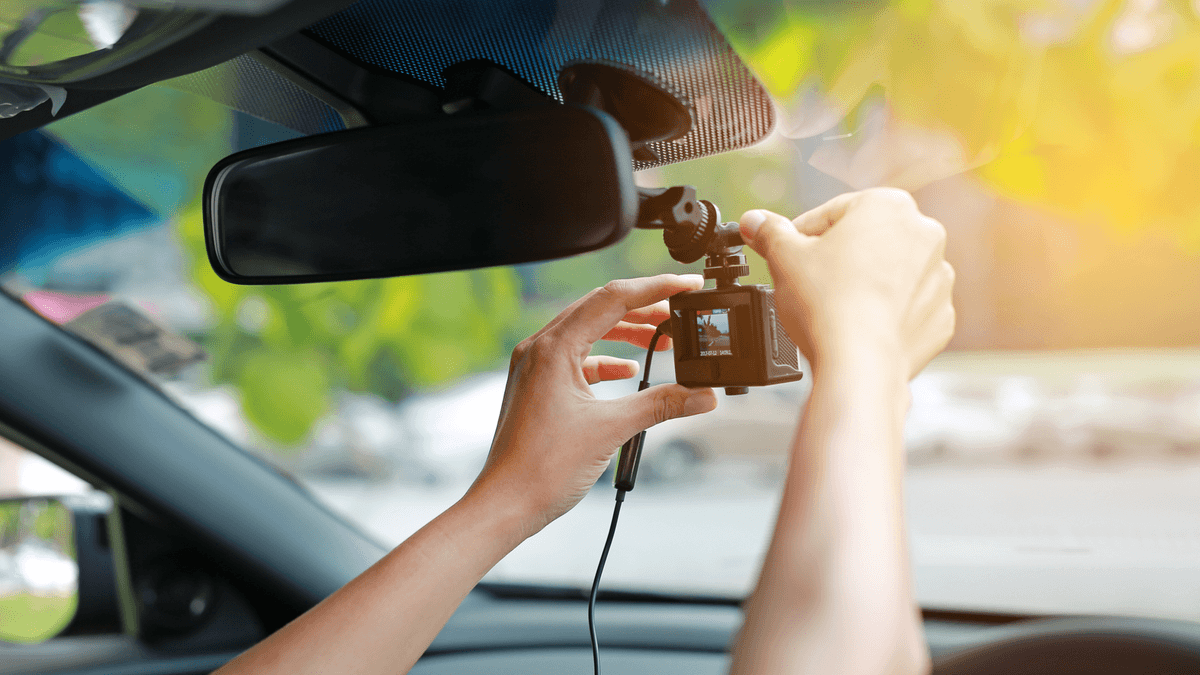 Also, depending on the version, dash cams may have lousy video and audio quality that wouldn't transmit clearly. Also, dash cams are a security measure to keep your vehicle safe. Removing it from your car to use as a webcam may defeat that purpose. We advise motorists to either use a digital camera or buy an aftermath webcam.
Dash cam features to pay attention to if you want to use it as a Webcam
To use a dash cam for other purposes like a webcam, we recommend that you buy the most advanced dash cam. But with the many dash cams in the market, users can end up buying inferior products. To ensure that you buy the best dash cam that you can use as a webcam, follow our buying guide.
● Video Quality
The most important feature in any camera device is video quality. To use your dash cam as a webcam, it should have the best camera quality. As a dash cam, the video quality determines how well you can make out the objects in the footage. High-definition (HD) image quality ensures high-quality content is transmitted. For higher quality, we recommend 4K dash cams as it ensures clearer pictures. Pick the offending driver's plate number with 100% accuracy.
● Viewing Angle
The human eye captures up to 140 degrees viewing angle. So you want to use a dash cam with a corresponding viewing angle.
We recommend dash cams with up to 180 degrees to capture all angles of your surrounding. Advanced dash cams promise wider coverage, I.e covers the front and sides of your vehicle. Capture all angles of events happening around your vehicle. A wide viewing angle also ensures you transmit a comprehensive high-quality image.
● Still Image Capturing
Users may need to capture images during interviews or zoom meetings. Unlike dash cam usage in vehicles, using it as a webcam doesn't feature recording, unless activated. Advanced dash cams feature still image capturing to enable you to capture important moments.
You may also need this feature to capture accidents while driving. However, still image capturing is not as important in in-car usage as it is for personal computers.
● Audio
Since you'd be transmitting audio alongside video, you'd need a dash cam that supports audio. However, this feature is not necessary as your computer already has a microphone for that purpose. A dash cam's primary function is to capture and store video and image content.
If you're not satisfied with your computer's microphone, then we recommend an aftermath microphone that can be connected to your computer.
● Parking Mode
While the parking surveillance mode isn't a necessary feature to have for webcams, we recommend buying advanced dash cams that feature this mode to manage your car battery and SD card storage.
Instead of running all night, the parking surveillance mode ensures that your dash cam only captures important events. It is triggered by sensors and impact. Equipped with sensors that activate the dash cam when it senses a nearby vehicle, human, or objects. The impact activation means it starts recording when there's any impact on your vehicle.