WHAT IS A BLUETOOTH CAR KIT???
Bluetooth car kit is a device that is attached to the car to enable it wirelessly exchange data between the kit and other Bluetooth enhanced devices like your smartphone.
Continuing in this line will just be like telling you what you already know and what you are very much familiar with, so it is at this point expedient to skip the already known details less I plunge you in unnecessary boredom.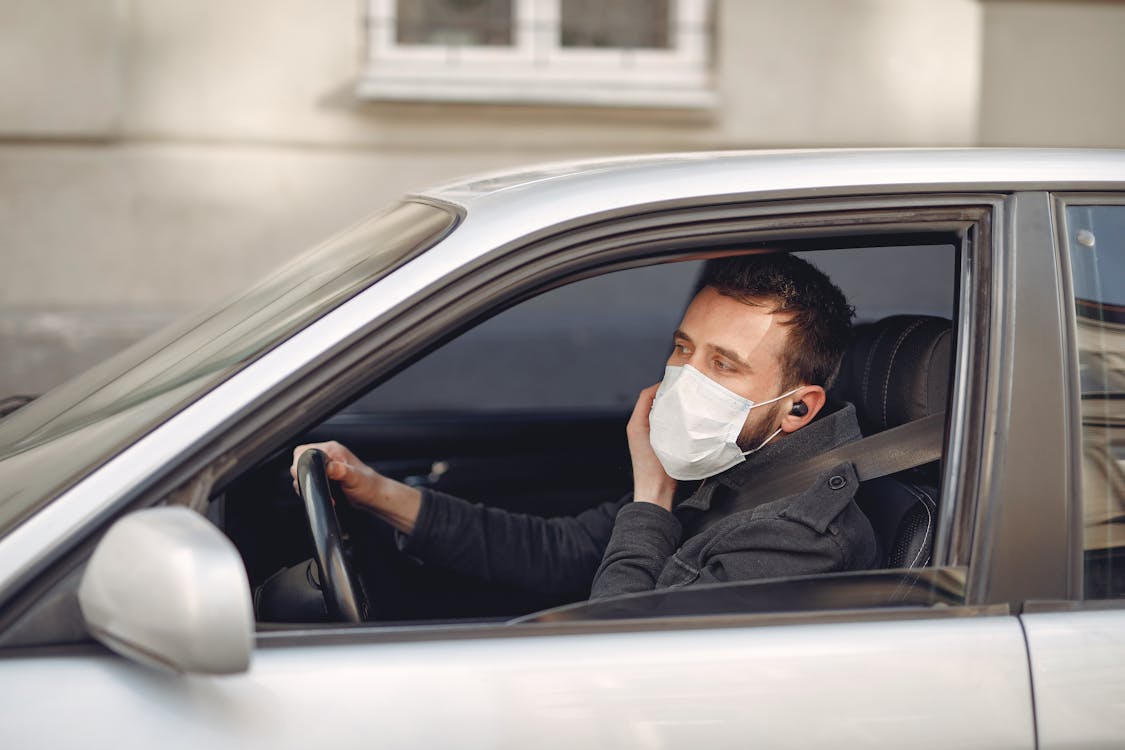 THINGS YOU NEED TO KNOW ABOUT YOUR BLUETOOTH CAR KIT
1. RADIATION EFFECT
This might scare you a little but Bluetooth like many other wave-demanding transmitting devices emit radiation, but the reality is even your voice speech itself travels through sound wave but it does not create dangers like other strong wavelength.
Such is the case with the radiation emitted by Bluetooth; it is relatively short that it is far safer to use a Bluetooth to receive calls than use an earpiece. It reduces to a great extent the effect of radiation on the body.
2. ENHANCED FOCUS
The main objective of technology is to make our everyday activity a lot easier. A Bluetooth car kit fulfills this obligation in every sense possible.
Imagine not having to use your hand to hold your phone in your ears while on wheels, it keeps you focused on the wheels and by so doing avoids a lot of hazard that the distraction of receiving calls and driving at the same time can cause.
All you need do is press a button on your car Bluetooth and you can return your focus to the wheels, many makes it a lot easier by situating the button on or very close to the steering wheel.
And some even get it better by making it compatible to siri or alexa therefore all you need do is voice command it.
3. MULTIPLE CONNECTIONS
Currently, there are Bluetooth car kits that allow you connect two devices at the same time even up to eight devices, creating no friction between your entertainment; usually music and your business; connected for phone calls.
As to the model of phone compatibility, you will do well to check the user manual or very much easily try pairing it with your phone. Quite a good number of the new Bluetooth models are not phone selective; you might want to check out this quality before making your purchase.
4. CALL RECORDS
With regard to call, there are new models of this bluetooth that makes you feel you are using your smartphone except you are at a really low risk of radiation effect.
It comes with exciting features that in connection with car display helps keep records such as a phone book to help store your contact which on a long run helps to quickly identify and address callers accordingly.
Another interesting feature is the call register to include received calls, dialed calls, missed calls, this helps you to easily monitor your calls and make easy reference when and where need be.
More fascinating are the characteristics that display caller ID, caller location and many more alluring features. I am pretty sure you would like to enjoy these remarkable qualities, so when next you want to purchase a Bluetooth car kit, be sure to look out for these thrilling characteristics.
5. VOICE CONTROL
One very thrilling feature of recent models of Bluetooth kit is the voice recognition. It allows you to register your voice and you get to use you voice to control your call dials and receive incoming calls. Very much like the Siri feature on IPhones, IPods and other IOS devices.
6. BATTERY LEVEL AND SIGNAL ALERT
Another feature that might interest you is the display of battery level and connection signal strength on the car display very much like any smart phone will do.
7. VOLUME CONTROL AND RING TONE
Do you know that very much like every smart phone, you get to adjust volume and even choose ring tones?
8. SEND AND RECEIVE MESSAGES
With the help of the afore mentioned voice control, you get to receive and send messages all in audio format. It reads out an incoming message and you get to reply and send messages through predefined and short format messages like "Be with you shortly" or depending on the model, you get to read out a long audio message with details and send.
9. INTERNET SURFING
Very much like your smart phone will allow you to access the internet, many of the recent models of the Bluetooth car kit allows you to enjoy internet support features such as navigation maps. It also allows you to access social media platforms in audio format, by reading out what is available on the requested page.
10. MUSIC ACCESS
Serving as music player is a common and well-known feature of Bluetooth car kit but in addition to this, you get to access music on your device through voice control which keeps your sight a hundred percent focused on your wheels. It also allows you to stream music directly from the internet.
11. POCKET FRIENDLY PRICES
Getting a Bluetooth car kit that has all these qualities in one model may not be quite herculean, as you can get Bluetooth car kit with quite a good number of exciting features at a highly affordable price and purchasing it is also quite easy.
We hope you enjoyed our article. If you have a comment or question, leave it in the box below, we will be glad to hear from you.