Ease of use and convenience are two central features of modern technology. This is said to be true for car accessories such as the radar detector. A radar works by scanning a range of police radar guns. Once it finds one, it notifies the driver who in turn slows down according to the speed limit. The traditional radar detectors come in a box. Some brands have cordless options with an incredible range. However, we all want our favorite technologies on our phones as applications. Is there a radar detector app? And how effective is it against the traditional radar detector?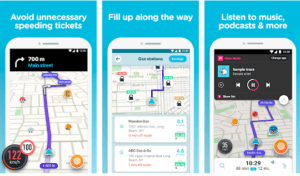 Radar detection technology has become part of smartphones; a cheaper and more convenient option. Car owners can now download radar detector applications to fulfill the functions of a traditional detector. Although limited and still a developing tech in the smartphone world, car owners find radar detection applications useful.
Car owners have the option of connecting their smartphones to their Radar detectors to improve efficiency. However, car owners are torn in between replacing the old detector with smartphone detector apps. But is that the right move? Is it okay to make a detector app your main Radar detector?
How do radar detector apps work?
Radar detector apps work by collecting signals from road signals, police radar detectors, and other wavelengths that may provide useful information and data about traffic, road worthiness, and any accidents. It uses WiFi and Bluetooth and can be paired with an existing radar detector.
Advanced radar detector kit now comes with applications that help to facilitate signal reception and communication. The application variant of the radar detector adds functionalities to the technology. Now, we can use our radar detector alongside other car applications to provide the best driving experience.
Notwithstanding its benefits, critics have continued to water down the usefulness of radar detector apps. While radar apps will fasten communication, a mobile phone isn't efficient on its own to capture radar signals. It'll, however, capture everything else and use other tools to independently capture a radar. Radar detectors use a different frequency which mobile phones can't access.
But are they efficient? Yes. A radar app can work with any network and access the internet on poor network coverage. Apps also facilitate quick communication. Drivers no longer have to look for information as their mobile phones provide the necessary data and information.
Want to help other drivers? Feeling generous, then share the state of the road through some of these radar detector apps below.
Should You Get One
If you already own a radar detector, you'll see that adding the app improves efficiency. Don't own a radar detector, then download the app to enjoy some benefits of a radar detector. Either way, you would want a radar detector in your phone. The quick notification and ability to gather and interpret data by accessing the internet and other devices makes it a must-have.
Best Radar Detector Apps
The integration of the radar detector technology into smartphones has been facilitated by enthusiastic developers and radar detector manufacturers who are creating high-performance applications to aid the detection of police radars and road worthiness. Some of these applications include:
● Radarbot
Radarbot is one of the highest performing radar detector applications on the various app stores. It functions based on community input. Users can tag speed detectors and other road problems for other users. Radarbot is also programmed to search for traffic and speed detector data without input, thereby enabling it to function with minimal community input.
This gives it both a human and computer experience. Radarbot searches for speed cameras, red-light cameras, and alerts users via voice. It is also equipped with GPS and google maps to help drivers navigate around right traffic and accidents. Lastly, Radarbot is user-friendly. Its interface makes it easy to use for all types of users.
The other types of cameras it reports are ANPR cameras, fixed speed cameras, dangerous traffic alerts, tunnel, and mobile cameras.
● Cobra iRadar
The Cobra iRadar is the largest community-based radar detector application. It works by evaluating user input. Once verified, the app makes the information available to other users. Cobra iRadar picks up red-light cameras, helping users to avoid being caught driving over the speed limit.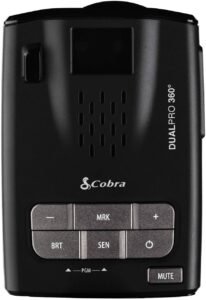 The app also marks the exact location of police vehicles and speed cameras, helping incoming motorists to act accordingly. Unlike other radar detector apps, Cobra iRadar is compatible with radar detectors and can be used to enhance its functions.
● Waze
Waze is a popular multi functional radar detector application that also provides users with necessary traffic insights. Waze is highly accurate with tagging police locations, radars, and traffic signals in real-time. The app uses GPS to enhance its navigation feature, which helps users to avoid highly congested traffic or bad roads. The navigation system also notifies users of their ETA. It also features a speedometer to ensure drivers drive according to speed limits. In general, the Waze application detects traffic cameras, speed cameras, and police. Waze also displays the cheapest gas stations.
● Speed Camera Radar
Speed camera radar captures red-light cameras, static speed, speed bumps, bad roads and is supported in every country.
With the speed camera radar, you can send commands and set up your application with voice commands. This feature means drivers don't have to take their eyes off the road anymore. You can also switch between the night and daytime modes. Just like the other radar detector apps, the speed camera radar is also community-based thereby relies on human input. However, you're assured of traffic and radar data from over 10 million users.
● Escort Live
Your personal escort to any destination, escort live is user-friendly, community-based, and supports fast connectivity between devices and networks.
It shows real-time road traffic accurately. By being community-based, users can interact and benefit from the input of other users. Escort live allows its users to tag areas for police speed detectors, traps, accidents, and other road details that may help to improve your driving experience.
Asides from detecting police radars, escort live also shows you where there's heavy traffic and helps navigate you towards a better and faster route. It uses compass technology and GPS to provide accurate data and information.
Escort live is user-friendly and features a simple interface.
● Radar Beep
The radar beep app doesn't let down drivers. It features quick and loud alerts, which helps to bring their attention to radar detectors, heavy traffic, and accidents. By providing accurate road information, drivers can better navigate and avoid heavy traffic. The app features fast connectivity and is user-friendly with a simple interface. It also shows the exact location of radars and alerts the driver accordingly.
● Speed Detector EVO
As its name indicates, the speed detector EVO captures speed cameras and alerts the driver in real life. It also finds speed traps and is also user-friendly. It also alerts drivers of the speed limit, thereby facilitating safe driving, which also helps drivers to avoid ticketing.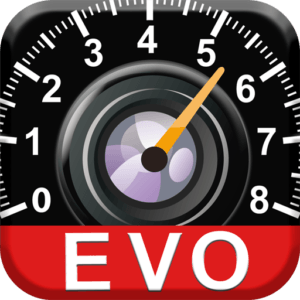 ● Glob
Glob is great at alerting users of traffic and speed cameras in real-time. It helps users to avoid being fined for over speeding. Glob also alerts users of other traffic info and data, including accidents, and traffic density.
Glob also operates via a community-based network which allows users to tag traffic situations and radar cameras for other users. Its navigation system is powered by an in-built map which displays in 2D and 3D
Radar detector applications are enhancing radar detection, but going a step further by providing other traffic information. They use a community-based approach to deliver vast data and information in real-time.
By installing any of the above-mentioned radar detector apps, you can avoid being fined for over speeding. It also promotes safe driving in the same vein. Radar detector apps, however, function optionally when paired with a traditional radar detector.