Radar detectors are devices that intercept signals from police radars being used to monitor the speed of moving vehicles. Advanced radar detectors are fitted with GPS and an auto-switch between different levels of sensitivity and filtration to tag police hotspots and avoid false alarms. All of these features and functions affect the price of a radar detector. So, How much do radar detectors cost, and which is best for you?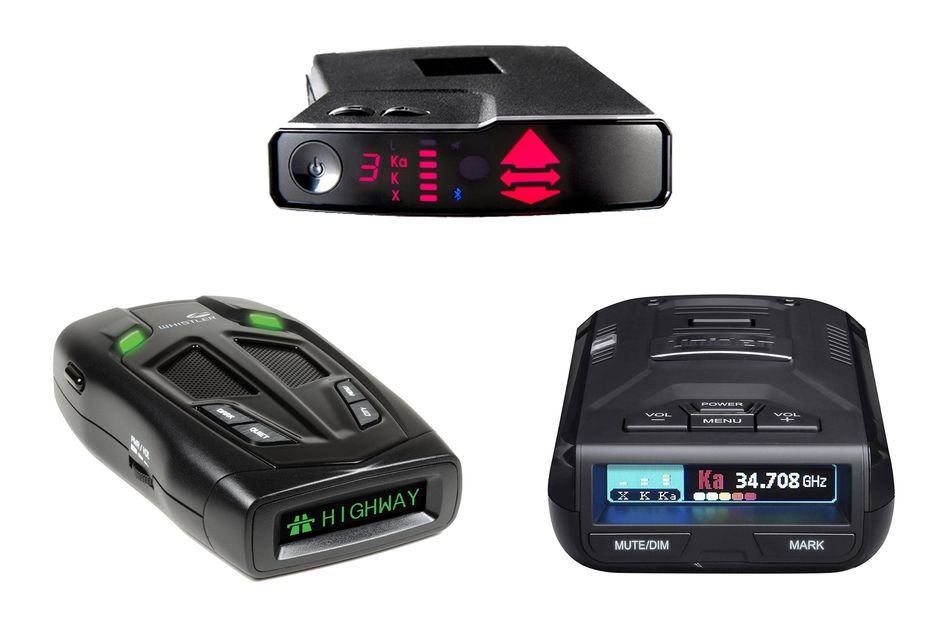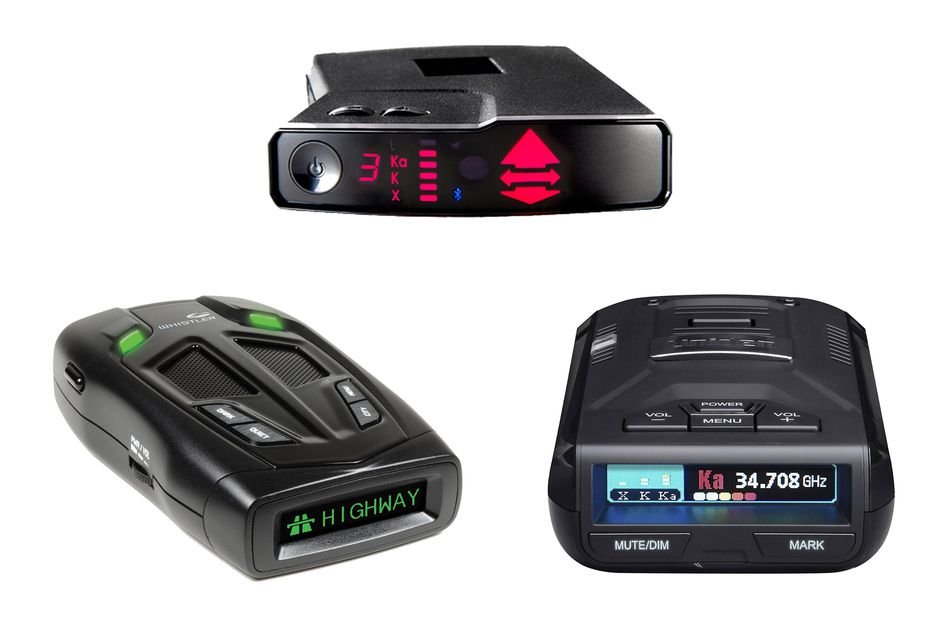 The cost of a radar detector varies depending on its features and functions. The basic low-cost radar detectors cost between $30 to $150 and feature only detection and false alarm filtration, with the higher-priced detectors in this range featuring wireless connectivity. Mid-range radar detectors cost between $150-350 and offer alerts to speed traps. The higher-priced radar detectors cost above $400 but include a GPS and other high-end features and functions including red light camera detection.
While car owners consider the cost of radar detectors before owning one, they also look at other factors including the enhanced ability of a radar detector to efficiently detect radars and toggle between levels of filtration and sensitivity. We recommend that you not only consider the cost, but the real value of the detector.
Factors To Consider When Choosing A Radar Detector
These are important factors to consider before buying a radar detector.
1. Multi-Band Detection
Radar guns operate on three bands in the United States: X, K, and Ka-band. Radar detectors are able to detect electromagnetic waves from police radar guns by finding specific frequencies on any of these bands. If a radar gun operates on the Ka-band, that means a radar detector without that band will be ineffective in detecting the radar gun.
So, it becomes imperative that your radar detector comes equipped with detection for all three radar bands. To reduce false alarms and improve efficiency, you should also prioritize radar detectors with different lights for all three bands. So you're able to identify the prevalent radar band in your commute.
Most radar detectors are equipped with all three bands, but be sure to check for yourself.
2. Long-Range Detection
The range of detection is quite important as it determines the distance a radar detector can cover. Advanced radar detectors are equipped for both long-range and short-range detection and allow you to toggle between both modes. More costly detectors have an automatic feature that allows the device to toggle between both modes, without any input.
This is called the auto-city mode. Nonetheless, you want a radar detector that has long-range detection as it provides you with sufficient reaction time.
The frequency of false alarms can also be reduced with the Auto-city function. By choosing a low setting of 30mph, you can filter out alarms from the X and K-band and focus only on the Ka-band, which is strictly used by law enforcement.
3. Laser Detection
Laser detection is a narrower and more precise way of monitoring speed. Although limited in range, it offered law enforcement higher efficiency at close range. Lasers cannot be detected by traditional radars. You need a laser detector to detect lasers. The good news is that advanced radar detectors are equipped with laser sensors to detect lasers. One sensor means one direction and two means your detector has 360 protection, meaning it can detect lasers from all sides of your vehicle. Laser detection is a necessary function for every detector. Make sure that the radar detector you buy comes equipped with 360 laser detection for full protection.
4. GPS
GPS is arguably the most important feature of an advanced radar detector. A GPS measures your speed, direction, and is capable of downloading and storing information. A GPS-equipped Radar Detector also knows your location, and can tremendously reduce false alarms. While older radar detectors only detect police radar guns, GPS-equipped radar detectors know your speed, therefore are more sophisticated with alerts.
Police hotspots and locations of red light cameras are also downloaded and stored on GPS-equipped detectors. These devices can also remember your driving route to warn you of the speed limit. This eliminates the need for abrupt radar alarms as the device keeps you ahead of traffic.
5. Smartphone Compatibility
Newer radar detectors are coming equipped with smartphone compatibility, enabling you to use a radar detector app on your smartphone to enhance the tangible product. Smartphone compatibility promotes community input where other users can input the location of sighted red light cameras and law enforcement. Most advanced radar detector brands now have apps on Android/iOS platforms. Smartphone compatibility changes how drivers communicate with their radar detectors. While talking about wireless connectivity, also look out for radar detectors that allow Bluetooth connectivity to your phone.
If it's a third-party app, then check that the radar detector app is verified and from a trusted source before downloading.
6. Notification
Last but definitely not least is the mode and level of notification. Most advanced radar detectors have an inbuilt audio system to alert drivers of monitoring radars. If you're getting the Kenwood radio, then you can pair your escort radar detector to give you visual alert and audio alert from the front speakers.
If your device supports wireless connectivity, then you can receive notifications on your smartphone. Notification is the most important part of a radar detector, without it, the efficiency of a radar detector is wasted. So, invest in a radar detector with the most appropriate notification for your personality and car demands.
The Best Radar Detectors And Price
● Valentine One Generation 2
The valentine One Gen2 radar detector is pricey at $499 but features a ton of necessary detector tools. It comes equipped with all the active radar bands in the United States and is adept at picking long-range signals. It also has one of the best notification systems, which includes an LED readout.
The Valentine One Gen-2 also supports smartphone compatibility, thereby enabling community input and radar enhancement. It also has a good false alarm filtration system. You can mount the Valentine One Gen-2 on your windshield for the best view with a suction cup.
● Uniden R7
Another pricey option at $499 is the Uniden R7. Long-range plus complete radar bands, this device is equipped to detect radar signals from any distance. Unlike the former, the Uniden R7 detects radar and lasers, therefore, serving you double protection with less.
You can store location and find red-light cameras with its inbuilt GPS. The double antenna allows it to detect signals from all directions. Uniden R7 tops it off with an efficient voice alert system.
● Escort Redline 360c.
Our costliest option so far. Selling for $750, the Escort Redline 360c is one of the most expensive radar detectors in the market. But the product justifies the price. Promising extreme range, this device packs all the radar bands and is adept at picking out the right radar frequency. No false alerts as it features a great filtration system.
The Escort Redline 360c offers 360 protection and has a fast detection and alert system that offers drivers rapid response. While already efficient, the 360c is a community platform where other users can drop police hotspots, sightings, red light cameras, and traffic reports.
● Cobra RAD 480i super
Cheap and efficient, the Cobra RAD 480i Super cost only $149.5. This device can detect long-range signals. It also offers laser detection, thereby securing both radars and lasers for only $149!. The Cobra RAD 480i super also supports wireless connectivity and smartphone compatibility. You can connect the Cobra RAD app from your smartphone to the tangible device on your windshield.
● Cobra RAD 380
Another cheap option on our list is the Cobra RAD 380. Selling for only $99.95, it features long-range detection and laser detection. The Cobra RAD 380 functions on a community-based platform, thereby, enabling input from other users across the country.
While the cost may play an important role, cost shouldn't determine what radar detector you purchase. Considering other factors like GPS, sensitivity, laser detection, and wireless connectivity helps you to get the best out of your radar detector.