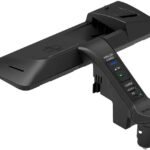 The standard for wireless charging is Qi. If you use a Qi device you might equally want to enjoy the pleasure of wirelessly charging your phone while in your vehicle. If you are a driver who spends a lot of time in your car, you might also be considering getting a car charger. However, a lot of thought goes into buying a wireless car charger. You want to ensure it fits your vehicle and that it doesn't look awkward or cause you discomfort. You also want to ensure that it is easy to install and guarantees the safety of your mobile device. If you use a BMW, the SIGHILL Wireless Charger BMW Accessory might just be the device for you. It's one of best device like Sighill wireless charger mercedez .
About the product
The SIGHILL Wireless Car Charger, BMW Accessory is built for (2016-2018) 3 series/ 4 series( All models). It comes with two type C ports, an 18W pad and a 12W QC 3.0.
The device goes for the price of $119.99 on Amazon and is compatible with Qi-enabled smartphones irrespective of if they are android or apple devices. It is built with an input voltage of 12 volts and created to fit into your car like it was a manufacturer product. The product fits so well with your vehicle, you might have friends and family asking if it was purchased alongside your BMW.
It comes with a fast wireless charging feature that promises to fully charge your iPhone in an hour. Thanks to its ports, you can charge more than one device.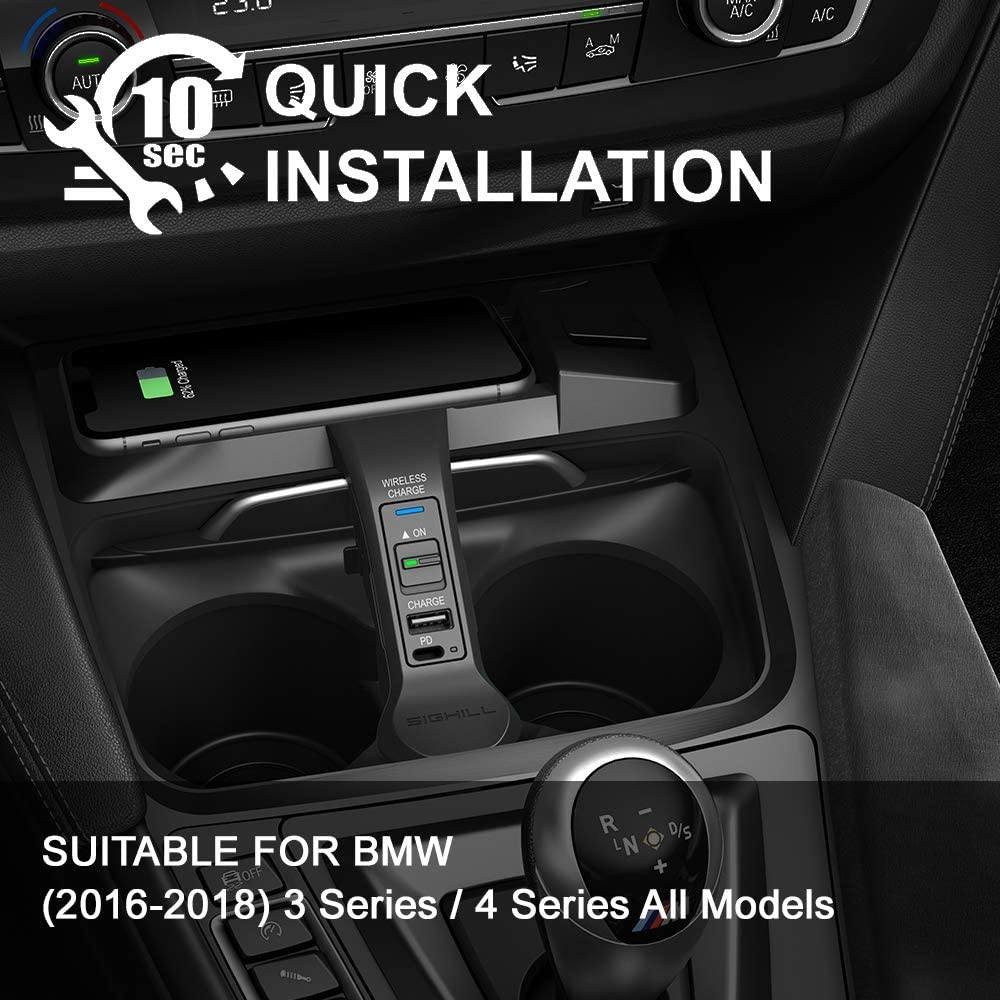 It provides a 7.5W fast mode charging for iPhones running on IOS 11.2. It also provides a 10W fast charging mode and standard charging mode for Android devices. The product comes with an ADC core. This is a wireless charging coil base that cools off the heat generated by electromagnetic fields so you are certain that your phone will never experience overheating with this charger. The product has a fixed voltage frequency regulation and does not interfere with your phone signals while charging.
Regardless of these amazing features for the device to work with your vehicle, It must be compatible with your car. So before purchasing the product, confirm that the 12V socket position in your car is at the center and not by the side. Sighill offers an after-sale policy on this product. The policy dictates that the company will offer you 24 months of free repairs and replacement after purchasing the product. You are also assured of amazing customer service support.
What is the product for?
The SIGHILL Wireless Car Charger, BMW Accessory is created for charging mobile phones wirelessly in BMW vehicles.
Who is it for and how helpful can it be?
The product is for drivers who own a BMW and would love to wirelessly charge their phones in their car. It assures you of the safety of your phone and takes away the constant worry about charging your device before leaving home.
FAQ's Related too SIGHILL Wireless Car Charger, BMW Accessory
Does it require any cables to function?
No. The device does not require any cable or cords to function. It simply needs to be properly installed.
Does the device overheat?
No. The product is created with a twin airway cooling system that reduces the temperature of the phone charger, therefore managing and preventing overheating when you charge your device.
What if my 12V socket is by the side. Will the device also function properly in my vehicle?
No, it won't.
How to install it in a car
You can install the SIGHILL Wireless Car Charger, BMW Accessory in ten seconds. To install the product, simply plug your wireless car charger into your cigarette lighter port. That's all you need to do.
Pros
Twin airway cooling system
Fast charging mode for both iPhones and Android devices
Compatible with iPhones and Android devices
Multiple protection
Fits your car perfectly.
Easy installation
Two years after sales policy.
Cons
Not compatible with all BMW models.
Conclusion
The SIGHILL Wireless Car Charger, BMW Accessory is a high-quality charger built for your vehicle. It fits and competes with manufacturer products and is easy to install.
The wireless charger works with an inbuilt overheating and heat management system to ensure that your device is provided with a safe charging environment. It is compatible with both android and ios devices. So long as your device is a Qi-enabled phone. Despite this, the device doesn't work with all BMW models so ensure your vehicle is compatible before purchase. Also if your 12v socket is at the corner, the device will not work for you. If it is compatible with your vehicle, this wireless car charger proves to be an excellent choice.
We hope you found our SIGHILL Wireless Charger BMW review interestingly helpful. If you have a comment or question, leave it in the box below, We will be glad to hear from you