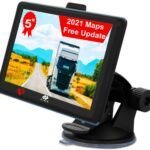 A lot of you would agree that there is hardly any driver who hasn't gotten lost at least once in his lifetime. The E-Ace GPS Navigation For Car provides these functions effortlessly and with it, you don't have to get worried about losing your way. This device has got you covered.
It has happened to almost everyone with a vehicle, especially when navigating a new area/location.
To avoid repeated scenarios like this, it becomes necessary that you get a functional GPS device to help you navigate these unknown locations and even provide information about these places.
About Product
The E-Ace GPS Navigation For Car comes with a super clear 5″ TFT touch screen, hence you get a highly responsive touch screen that enables you to swipe through the screen easily
You also get a wide 5-inch screen that offers a wide 2D/3D view that feels natural and aesthetically pleasing to your eyes.
For fun-loving drivers, you get to play music, games, watch movies, view pictures, and carry out other fun activities with this device as it supports both MP3 and MP4 media players.
With its voice control system, you don't necessarily have to stare at the screen for directions at all times, you can simply use a voice command to navigate your way easily.
Coming with an alert system, you also get notified of nearest red lights, traffic-congested areas, sharp curves, school areas, and even speed cameras. That way, you get to drive responsibly.
It also supports offline GPS Navigation as you can simply download offline GPS maps without the hassle of always trying to connect to the Internet. The device also comes with an FM transmitter(76.0MHz -108MHz) that helps improve the quality of the device's sound.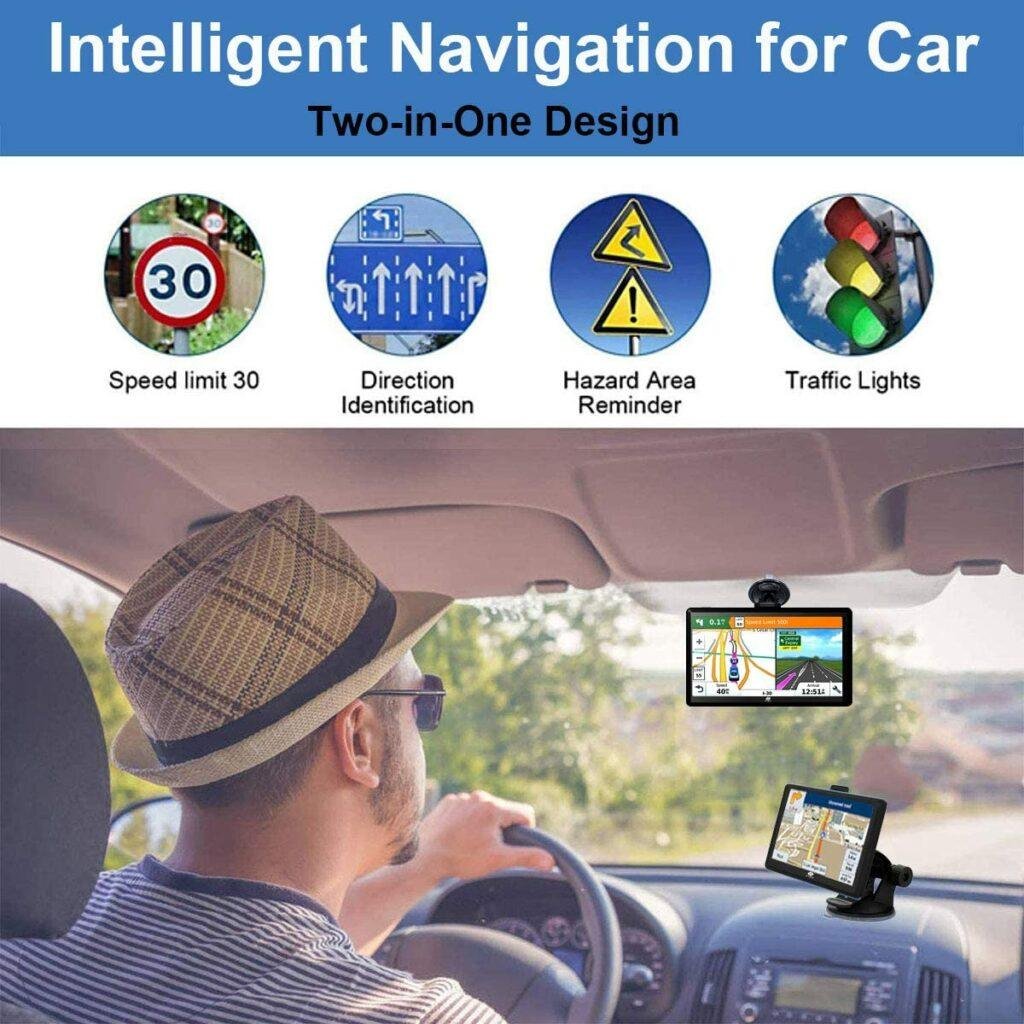 The E-Ace GPS Navigation For Car also boosts updated map files for North and South America, and if you require an update to suit your specific continent or location, you can simply request it via a friendly customer support service.
Finally, the device comes with an 8GB ROM which ensures that you have enough storage for your maps and media files. This also reduces the risk of the device freezing or buffering, aiding an overall smooth performance of the device.
What is Product For
The E-Ace GPS Navigator for cars is designed to help drivers navigate both known and unknown terrains and locations with ease.
With this Navigator, you don't have to worry about going in the wrong direction as it ensures that you're always on track, following the easiest and fastest routes to your location conveniently. It is one of best device like INVOXIE GPS TRACKER.
Who is it For and How Helpful can it Be
 This product is made suited for all types of drivers irrespective of the purpose for which you are driving.
With the E-Ace GPS Navigation For Cars, you get to easily drive around your city and even unknown places without fear of getting lost. Your maps are there to guide you all through the way, to ensure a smooth driving journey for you.
FAQ's Related too E-Ace GPS Navigation For Car
Does the E-Ace GPS Navigation For Car support networking search?
Unfortunately, the E-Ace GPS navigation device doesn't support networking searches.
How do I ensure this device is always on?
To make sure your GPS navigator is always turned on, ensure that you keep charging the navigator during the period you're using it for it to work non-stop.
Does this device support Bluetooth connection to phones?
The E-Ace GPS navigator device does not support a bluetooth connection to smartphones.
Does my GPS Navigation device come with the latest map files?
The device map files are currently 2018 files. However, the company is working on buying map files for 2019 which will be sent to all users via email or message.
How to Install it in a Car
To install the E-Ace GPS Navigation For Car in your vehicle is quite easy. All you have to do is mount it to a vantage position and then plug in the charger to your car's cigarette lighter to power on.
However, you have to ensure that your car is turned on before plugging the charger to avoid damages to the devices e.g current surge.
Pros
Wide and adjustable screen
Clear screen
Highly responsive touch screen
Offers 2D/3D view
Supports multimedia features
Uses offline navigation feature
Voice control and alert system
Cons
Mappings are outdated
The screen takes up too much space.
Conclusion
Purchasing a GPS Navigator for your vehicle is very important to avoid situations where we might get lost or misdirected.
The E-Ace GPS Navigator is a device specifically made to aid drivers with their way around a particular location and this has proven to be of important help as the risk of losing your way is almost eliminated when using this device.
However, a lot of users seem to have issues with the fact that the Map files are outdated since the device still uses 2018 map files. Users are clamoring for an upgrade but asides from that, the product works as advertised.
With a 57% five-star rating on Amazon, you don't have to worry about purchasing a completely useless device because the E-Ace GPS Navigation For Car is a great option when choosing a navigator for your vehicle.