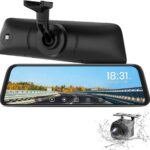 Most drivers are always searching for ways to have a more comfortable and confident driving experience, hence the need for any device that would make this possible.
The AUTO-VOX T9 Backup Camera for Truck comes with a highly responsive 9.35 inch touchscreen that records and displays data about road conditions and all that happens behind your vehicle while you drive.
With this highly responsive touchscreen, you can easily operate this device with a sweep of your finger.
AUTO-VOX T9 Backup for Truck Camera Review
Auto vox is built with a waterproof camera, therefore you shouldn't worry about your device malfunctioning cause of water.
Also, it is temperature-resistant as it can withstand temperatures between – 4°F to 149°F, so do not fret about it functioning under any weather no matter how extreme it is. It is a good product just like auto vox ad2 dashcam.
Having a backup camera is very useful as it helps to guide you when reversing or parking well. In all, it gives a clear view of what's happening behind your vehicle to avoid incidents occurring.
When purchasing a backup device, there are various qualities to look out for in that product and it's important that the product you're picking hits the bar when it comes to providing value.
Among its qualities, this product features 4 different adapters that makes it compatible with about 90% of all car models.
With this device, you get extra space in your car and its mirror is stable as it is not easily affected by vibrations or sudden jolts. You can even replace your car's mirror with the T9 mirror.
AUTO-VOX T9 parking lines are adjustable and these lines are automatically displayed on your screen while reversing so you can move up and down these gridlines and park safely.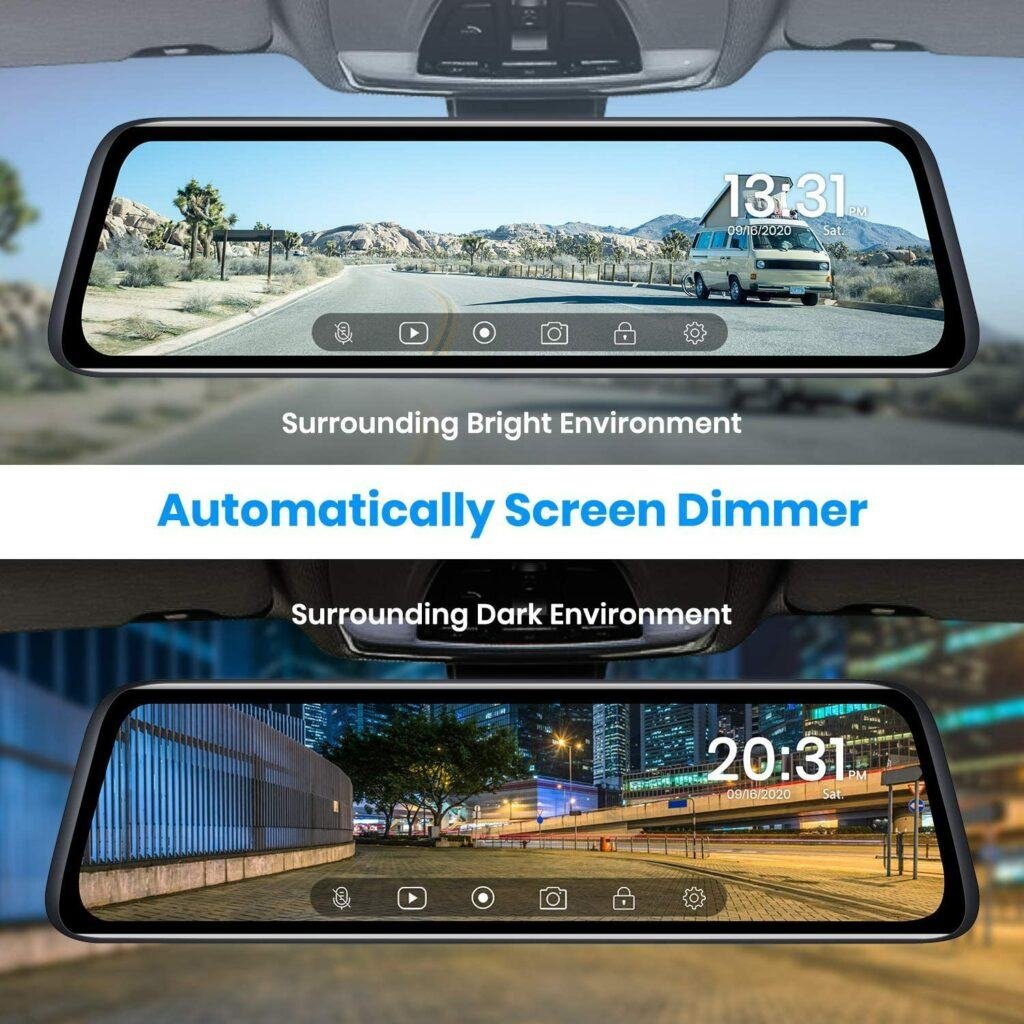 In addition, its loop recording automatically overwrites old recorded clips once there is insufficient space on your memory card.
Another amazing feature of the AUTO-VOX T9 is that it has an optimal GPS module that can be used as a GPS guidance as well as monitor speed information, location, routes and other data about your vehicle. Its GPS module also comes with a playback mode which is interesting and helpful.
What is Product For?
This product is used for reversing and parking efficiently and safely. It eliminates the stress of always having to strain your neck to view what's happening behind you whenever you drive.
 Who is Product for and How Helpful is it?
 AUTO-VOX T9 Backup Camera is for truck drivers and even average car owners who are in need of the perfect backup device for their vehicle. It is helpful as it records what happens behind your vehicle while you drive and stores these recorded clips as evidence in cases where they are needed.
FAQ's AUTO-VOX T9 Backup Camera for Truck
What do I do when my screen goes blank or freezes?
You can simply reset or restore your device to its default settings for it to work perfectly.
My camera goes on and off repeatedly whenever I insert a memory card.
First of all, you have to take out the card. Watch and see if the device functions properly after the memory card is ejected. If it does, then there may be a problem with the memory card and you have to replace it.
The recording time setting is said to be 3 minutes, but I noticed mine records at only 1 minute or 1 and a half minutes. What is wrong?
This may be caused by the unstable card speed or the SD card might be broken. It is recommended that you replace the SD card.
 I inserted a 64GB card onto the device, but the camera couldn't recognize the card. How do I fix this?
 You have to insert the card into your camera and format the card through the camera for it to be recognized.
What type of SD card does this device support?
The AUTO-VOX T9 supports 8 – 64GB microSD card (FAT32) within class 10 and above.
How to Install it in a Car
With the AUTO-VOX T9, installation is quite breezy and while the device comes with a user manual, there are two ways you can choose to mount this backup camera
First Step: You can mount the device behind your car's license plates without necessarily drilling holes into it
Second step: You could choose to mount it on your car rear window without worrying about it falling off.
Pros
Nice appearance and packaging
Awesome visuals
Comes with useful features
Installation is quite easy
Great playback mode
Large and responsive touchscreen
Comes with adjustable parking lines
Loop recording function
Great customer service
Cons
Screen might go blank or freeze sometimes
A bit expensive for drivers with a lean budget
Conclusion
The AUTO-VOX T9 Backup Camera for Truck is a relatively good product that is sold for $179.99, and can be considered useful when it comes to the value it provides its users.
It comes with some useful, yet basic features that acts as the perfect driving assistant to you. With this device, you can get clear recordings and also get assistance when trying to backup or reverse.
However, it doesn't come with an SD card and its GPS module feature is also not included.
This product with its high rate of positive reviews on amazon comes highly recommended although it's important to note that you'd have to purchase additional items to make the camera function excellently.