Having a backup camera that you can use in spite of any weather condition is becoming an important feature of a vehicle. But is a backup camera waterproof? Apart from being waterproof, can it actually withstand a few bumps and bruises when plying on rough roads? These and more we will be answering in this post.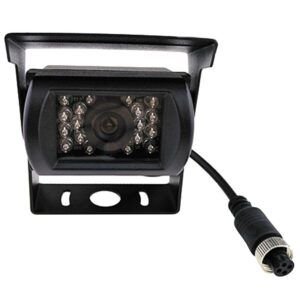 Not all back up cameras are waterproof. The function of a backup camera being waterproof is an added specification. Being waterproof most definitely makes the camera last longer because just like any other electronic device, coming in contact with water or excess moisture will damage it sooner rather than later. So when acquiring a backup camera for your car, it's good to get a waterproof type.
As earlier stated, back up cameras make the life of the driver less difficult when he or she is behind the wheel. Saving lives and properties in and around the vehicle becomes way easier, and backing up from parked and tight areas becomes less of a challenge. However, all of these can only be possible when the driver has better rear area visibility.
In rainy or snowy weather conditions, droplets of water can mask the lens of the camera, thereby transmitting blurry or dull image to the monitor in the vehicle. And that's if the water droplets do not damage the entire rear view camera system in the first place. This is why a waterproof back up camera is very important.
THINGS TO CONSIDER
Before buying a waterproof back up camera, there are some basic things to consider so you can get the best there is out there. These back up cameras are graded, and getting the great value for the best bargain is the goal. Below are some of the things to consider before getting a waterproof back up camera.
Video capabilities
The best waterproof back up camera is the type that can still produce quality image even when there is a heavy down pour. The image on the monitor will still be crisp and clear, you won't even know it is raining outside. The waterproof rear view camera should boast of at least 720-pixel worth of imagery. This will be clear enough to guide the driver even in cloudy weather. And since it is waterproof, stuff like dirt, mud and dust would not interfere with its video capabilities.
Waterproof rating
Some waterproof items like wrist watches and mobile phones have a limit to which they can last in water. And the same goes for a waterproof camera. The rating of the backup camera should be high enough to withstand damage if the car is exposed to heavy downpour, or if the area of the car where the camera is mounted is immersed temporarily in water. Therefore, the waterproof rating of your back up camera is how much exposure it can have with water and still produce clean, clear images for the driver as well as not damage the entire back up camera wiring system.
Dashboard screen
some vehicles have screens on their dash boards already installed by the manufacturer. However, some do not have this feature. If you already have one, then, lucky you! You can just buy the waterproof back up camera and connect it to the on-screen dash board without hassles.
But if your vehicle does not have an onscreen monitor already installed by the manufacture, you might have to buy a waterproof back up camera that comes with a dashboard monitor. In the long run, you will enjoy this feature and you won't regret a thing.
Brand specific
The shape and sizes of vehicles differ a lot. So also, where you will mount your waterproof camera is also important. Depending on the car you have, you need to now look for a specific brand of waterproof camera that will suit your vehicle. Don't just buy a product you saw in a friend's car just because you liked it. The first question should be "will it be perfect for my vehicle?"
Budget
As we have earlier mentioned, having a waterproof back up camera is an added advantage, so you do not expect that it will come at the price of the ordinary back up camera. However, the idea is to get the best product your money can buy, and that it is the perfect brand that suits the model of your vehicle.
TYPES OF WATERPROOF BACK UP CAMERA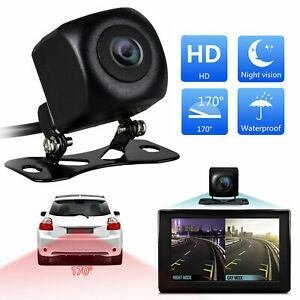 There are four basic types of waterproof cameras you will find that could make your reverse experience enjoyable. These are:
§ All-in-on cameras: this package comes with a camera and a monitor for your dash board. It is good for vehicles that do not have custom monitors installed by a manufacturer.
§ Display for mirror and camera: this type is very special. Instead of using the monitor on your dashboard (that's if you have one), you simply connect the waterproof camera to your rear view mirror. So, when the vehicle is on, and you engage the reverse gear, your rear view mirror turns to a camera monitor. But when the engine of the car is not running, it's just a mere rear view mirror.
§ Only camera system: this type of waterproof camera is good for people who already have monitors in their cars. You simply buy and install the camera and you are good to go!
§ Separate screens and cameras: this type of unit can be bought differently. Maybe there are different specs you look out for in your waterproof camera and the display in your car. You can get them differently and then wire them to the vehicle as a single complete system in the car.
BEST WATERPROOF BACK UP CAMERA
The next thing we will consider are some of the best waterproof cameras you can install in your vehicle. We won't come this far and not recommend a few. Find below are some of these cameras:
Dohonest S4
This waterproof camera comes with a display already embedded in your rear view mirror. So with this, you do not need a monitor in your dash board. This camera boasts of a whooping 1080p image resolution, sends a digital signal and a wide 150 degree viewing range.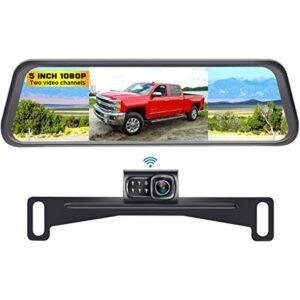 One of the unique things about this camera is that it can be wired to use with two monitors. Therefore, you can have for rear view and the other for side view or front view. This camera comes with a two-year warranty and only costs about $100 for all its excellence.
Auto-Vox Solar1
This waterproof camera works with a wireless connection. So you do not need any form of wiring for its installation system. The Auto-Vox Solar1 has an internal 3350 mAH lithium-ion battery and a solar panel to help replenish the energy lost for transmitting imagery. Another important thing about this camera is that it is easy to install, you can easily mount it on the number plate frame of the vehicle without any stress. The monitor of this camera is 5 inches, and it can be powered from the 12V cigarette lighter port of the vehicle. This monitor can also be toggled on and off to conserve energy. It costs $145.
LeeKooLuu LK3
For people who are on a budget, this type of waterproof camera is good for you. It has good specifications and features that you would not believe it is just $50. It has a video resolution of 1080p and a 150-degree wide angle field view. In the night you can easily switch to the LED vision. The monitor it comes with about 4.3 inch and can be installed either on the windshield or on the dash board. It has a two-year warranty with guided lines that can be adjusted.
Conclusion
Waterproof back up cameras save you the extra cost of installing another one when the rain finally starts. When shopping for one, be smart enough to know the ones that are waterproof and the ones that are not.