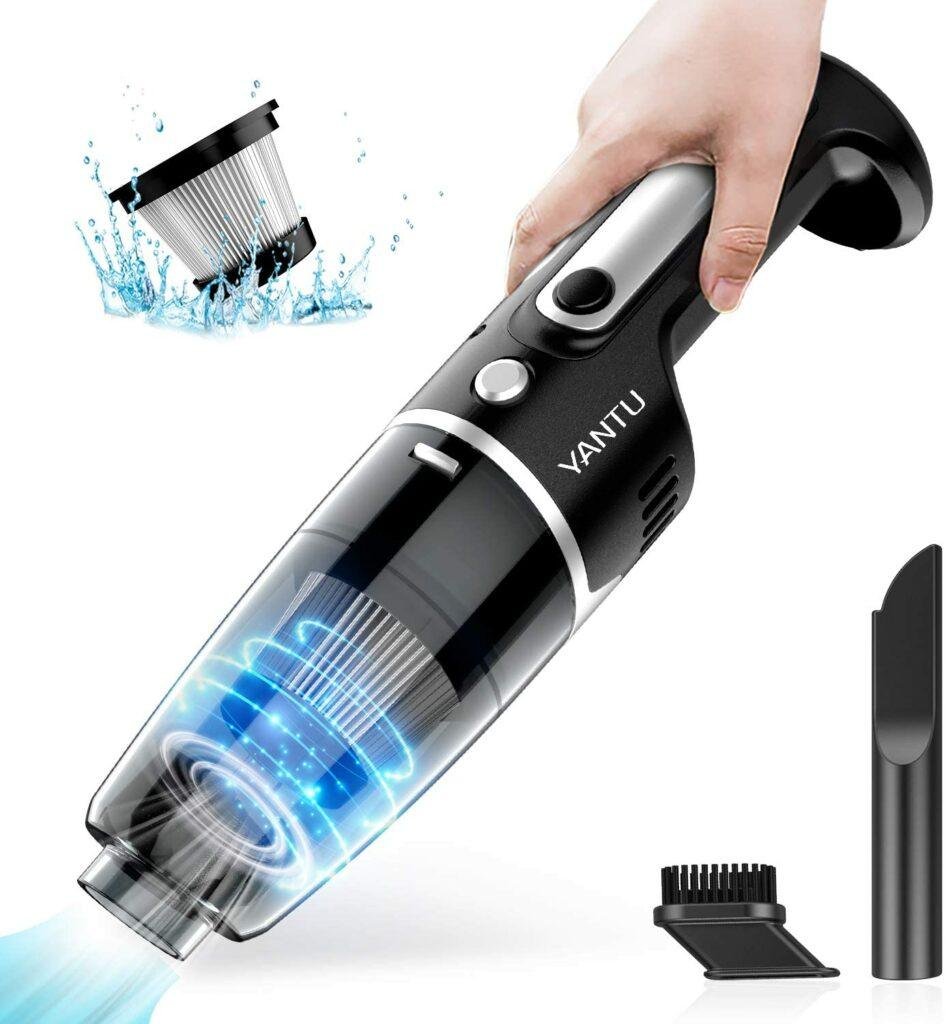 Cordless car vacuum cleaners are becoming a favorite among drivers and with every passing day, the preference has continued to grow because of their ease of use.YANTU Car Vacuum Cleaner is easy to use
With cordless car vacuum cleaners, you don't have to go through the stress of trying to move the cord or worry about it getting stuck.
Armed with rechargeable vacuum cleaners, you now have ease and effectiveness combined.
The YANTU Handheld Car Vacuum Cleaner is a cordless device that serves as a multi-purpose tool for cleaning not just your car but also cleaning small spaces in your home and office.
About Product
For fans of car vacuum cleaners with strong suction, the YANTU handheld vacuum cleaner is a favorite. It comes with a 120W motor that produces about 4500PA suction power, and with that, you can get be assured of a thorough cleaning process.
Along with other cleaning materials and attachments like brushes and nozzles, the YANTU handheld vacuum cleaner allows you to remove dirt and debris as well as other particles that constitute a waste.
Sold at $36.99, this device also comes with a 2200mAH Lithium cell battery and can work efficiently for about 20 minutes after it has been fully charged with a USB port. When it comes to charging speed, the Yantu vacuum cleaner charges a lot faster than most cordless vacuum cleaners do.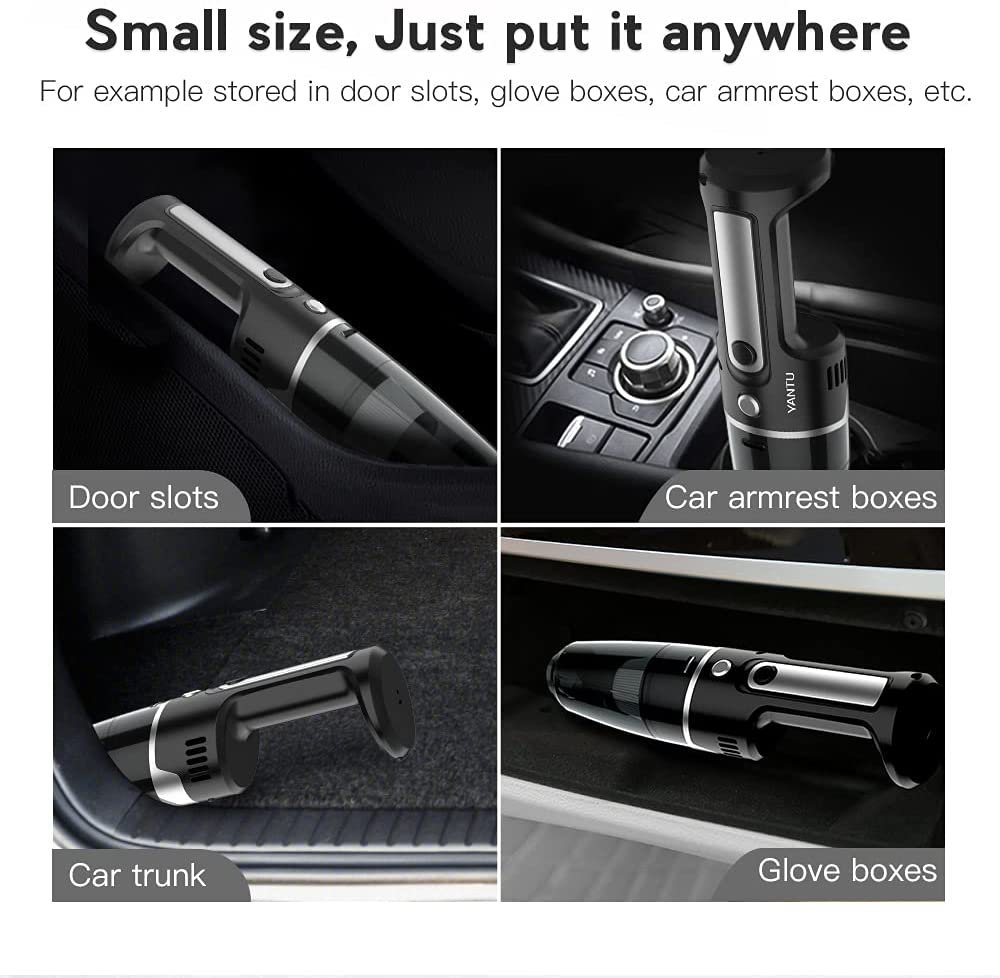 The YANTU handheld Vacuum cleaner is also equipped with a low noise effect of 70 decibels. Hence, you don't need to worry about disturbing the neighborhood with the sound of your vacuum cleaner as it produces little noise while turned on and running.
It comes with a washable metal HEPA filter and a translucent dust bag that shows the level of dirt so that it is easier to detach and dispose of the accumulated dirt when it reaches its limit.
You can always have your YANTU Handheld Vacuum Cleaner with you at all times as it weighs just 0.99 lbs and is easy to carry around for cleaning on the go. Coupled with its compact size, you can store it anywhere in your vehicle just like tomule vacuum.
Finally, with the YANTU car vacuum cleaner, you're getting a quality product as it has been certified by FCC and CE, so it's great for convenient cleaning.
What is Product For
The YANTU Portable Handheld Vacuum Cleaner is for cleaning dirty spaces in vehicles. It allows you to clean corners in your vehicle meticulously and without much stress.
Who is it For and How Helpful can it Be
The YANTU Portable Handheld Car Vacuum Cleaner is suited for all types of drivers. The days of paying huge amount of money for car cleaning services to take care of your car are over, as with this device you save up on cash while carrying out a thorough cleaning job.
FAQ's Related too YANTU Car Vacuum Cleaner
 How long does it usually take the filter to dry after cleaning?
After cleaning the metal HEPA filter, it takes about 3 to 4 hours to dry before being able to use it. This is because if the filter still has some water left after washing, the suction may not function properly.
 How long can it be used after it has been fully charged?
The device can be run for 20 minutes after it has been fully charged.
Does this device come cordless?
The YANTU handheld Car Vacuum Cleaner is a cordless device as it comes with an internal rechargeable battery
How to Install it in a Car
There isn't much to do when trying to install the YANTU Hand-held Car Vacuum Cleaner as it comes with a rechargeable battery.
All you have to do is connect to an adapter or car lighter with its USB cord and you're good to go.
Pros
 Lightweight
 Easy to operate
 Cordless
 Compact size
 Easy to carry around
 Sturdy design
Charges fast
 Low noise
 Attachments fit well
 Affordable
 Great suction power
 Comes with an easy to maintain filter
Cons
 Doesn't completely remove dirt as suction isn't too powerful
Conclusion
The YANTU Cordless Portable Handheld Car Vacuum Cleaner is worth the purchase as it does a thorough cleaning job and all of these is done conveniently
Sold at an amount that could be termed reasonable, your vehicle maintains a fresh and clean look. In all, the YANTU Handheld Car Vacuum Cleaner comes with little or no problem and is perfect for your vehicle.