Tracking devices are slowly taking the place of tracking dogs and local compasses. They operate based on the Global Positioning System (GPS), to determine the movements of items they have been placed on and the geographic positions of our valuables. Winnes GPS Tracker Tkstar is Bet GPS tracker.
The Winnes GPS Tracker Tkstar alerts you of troubles and keeps your valuables safe. It can be placed in vehicles, cars, trucks, RV, and valued equipment. The product uses real-time features to give updates on the current location of automobiles.
About Product
Winnes GPS Tracker Tkstar performs the function of recording and transmitting the geographical location of items it has been placed on to the activated mobile device, PCs, or tablet via Google Maps and it goes for about $50.98 on Amazon.
One of the device's admirable features is its capability of recording and saving the location of the device for up to six months, and the routes can be played back to specific dates and times of interest.
If you desire a tracking device that has durable battery life with high capacity, then the Winnes GPS Tracker Tkstar would impressively serve just the required task with its 3.7v 5000mAh battery capacity with a standby time of about 3 months that's roughly 90 days.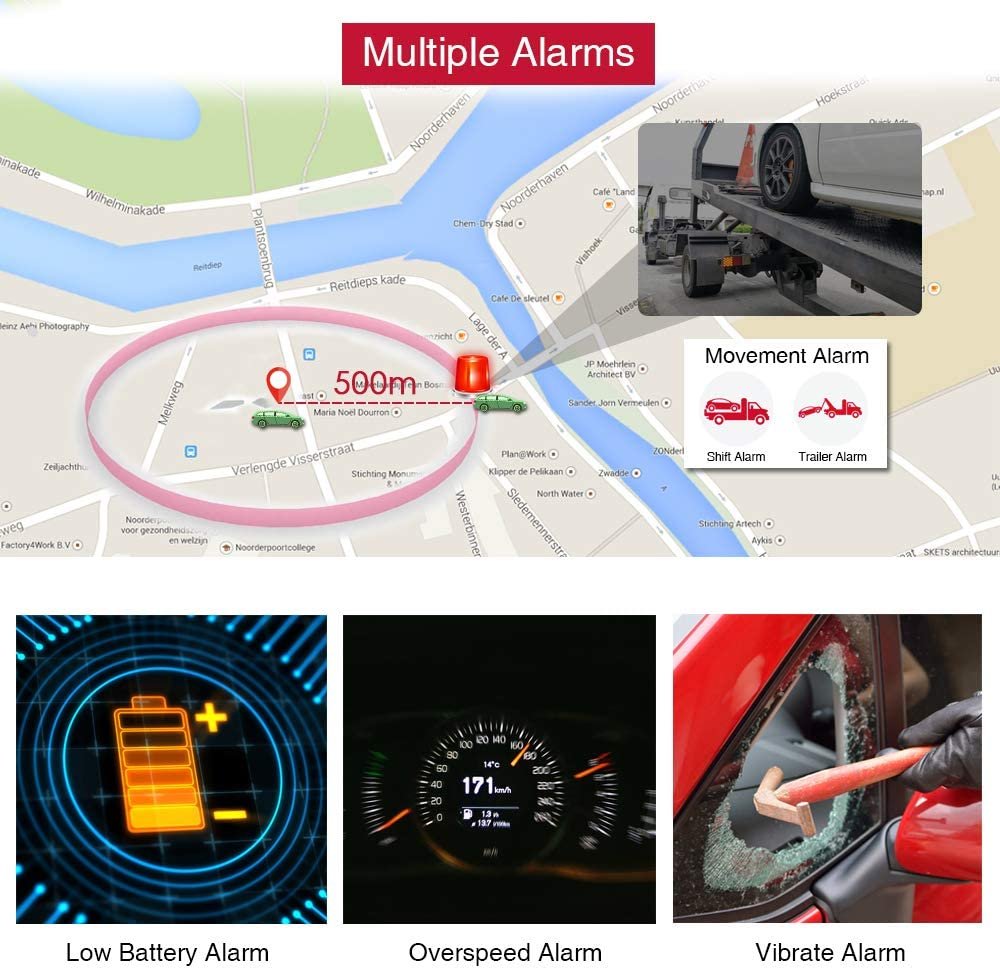 If you're bothered about walking around with a discomforting tracking device, then this 11 Ounce device is for you.
This product has a rather interesting way of saving up power when it is not in active function with its effective 2 sleep modes.
Another rather interesting factor comes up when the mode of installation is considered. This device has a compound of powerful magnets that are used to attach it to the required surface, making it discreetly effective in cases of theft, as there will be little risk of it being discovered in case of stolen vehicle for instance.
But that isn't all. If the device needs to be placed on an item with no metallic surface, it can simply be dropped in a safe location and its function would still not be compromised.
The device can also be set up to recognize specific geographic regions, and would send instant alerts when the regional boundary or fence has been broken; hence zero worries when the children wander off or unfortunately get kidnapped.
The Winnes GPS Tracker Tkstar is just one alert away from updating you that their safe location has been compromised. And yes! It is waterproof, so zero worries about tough weather conditions and damages when it comes to situations where it will come in contact with water.
This product requires a 2G SIM card to be installed in it for suitable subscription plans.
What Is Product For?
If you want to keep an eye on the children, their bikes, valuable items, automobiles, etc, then the Winnes GPS Tracker Tkstar is just the device for you.
For easy navigation routes, the device would keep you up to date with your current location on the map. This product serves as an anti-theft mechanism, too.
If your vehicle is not in the parking lot when you get back from the office, no need to fret, your vehicle's location is just one tap away on the Winnes GPS Tracker Tkstar application installed on your mobile device.
Who Is It For And How Helpful Can It Be?
The tracking device can be used by employers and drivers who would love to know where their trucks are during supplies and for your valuables as leverages in cases of stolen or missing items. It's one of best GPS like Zeerkeer GPS Tracker.
FAQ's Related too winnes GPS
 Why does the GPS device show incorrect positioning?
It may show this when the GPS isn't set up correctly. Ensure that you place the device in an open area for better signal retention.
 How would I know if the GPS tracker location is set the right way or not?
First of all, you have to check if the location address is correct or not. Secondly, you also have to check the time to see if it's also set correctly
How To Install It In a Car
Winnes GPS Tracker Tkstar does not require electronic installations or complicated configurations during its installation process.
The device has a compact 5 piece powerful magnet that can be attached to any metallic surface of your car, after which, the appropriate application is downloaded on your mobile device and precisely set to fully function in synchronization with Google Maps.
Pros
 The product is easy to install.
 User-friendly.
 The device can be discreetly placed in vehicles.
 This product is not just restricted to cars alone and can be used to track whatever valuables that it is placed in.
 Has an amazing 5000mAh battery capacity.
 It is outstandingly waterproof and can fully function in tough weather conditions.
Cons
 The device might be limited to 2G coverage in some locations. It does not support AT&T.
Conclusion
The Winnes GPS Tracker Tkstar would allow for peace of mind concerning your car(s) and other valuable items, and it goes for a considerably cheap price of $50.98; affordable for anyone who needs to keep a close eye on their valuables.
Although the device doesn't support AT&T, it comes with a lot of functions that make it worthy of your purchase.