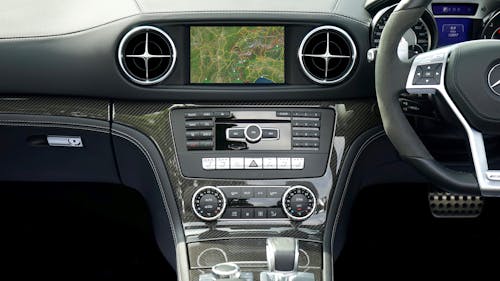 A car stereo is one of life's made easy equipment installed by automakers to create entertainment, provide information and render companion service to the vehicle occupants most especially the driver. For a music lover, driving around without good sound system in the car is like living in a jungle.
Thus, to him the car stereo churning out his best type of music keep him company for as much as he desires and can drive for hours without being bored.
As a beginner, (if you are) you may be wondering how car stereo works? or you need a car stereo help, here we are with handy information you need to have on the workability of a perfect car audio system in this review.
What is a car stereo?
As explained above a car stereo is one of the numerous family members of an embroidered car audio system. It includes in its components the radio, (AM or FM) radio, multi-tracks tape players, cassette players, record players, CD players, DVD players, Blu-ray players, navigation systems, Bluetooth, telephone integration, smartphone controller (that can now be operated on steering wheels) as well as CarPlay and Android Auto(that are now being controlled with just voice commands) all these arranged according to emerging technologies in the automobile world.
How do car stereo work?
To better understand how car stereo (or broadly speaking car audio) works is to first get knowledge of the basic components that create music in your vehicle. These basic components are the head unit, the amplifier and the speakers.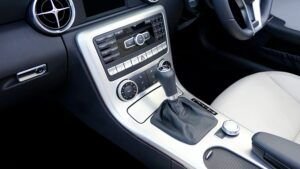 Head Unit
With the constraint of space, automakers combined as many as possible components such as obtained in normal household audio system like a radio tuner, CD player, preamp, amplifier etc to come up with just one device, the head unit. This device performs various functions but the most important two are to control all the sources of audio in the vehicle as well as controlling the overall system volume.
Way back, the only audio source in any car was the AM radio followed by FM and tape format such as 8-track cassette then CD and DVD players and satellite radio connections through subscription service and so on. Now technology has improved the capacities of head units to include playing music via the Bluetooth streamed without any wire connection from a compatible mobile phone.
To enhance good sound production to your taste, head units now include basic tone control such as bass and treble and signal processing device. Depending on the environmental and inside noise in and around your car, this device automatically adjusts the volume of the sound in your car. We now have some OEM audio systems that come with subwoofers and its various level controls.
The Speakers
The electrical signals supplied by the head unit are being modified and converted into mechanical energy by the speakers to move its cone back and forth to create audible sound which is the vibrations in the air that we hear in frequency ranging from about 2Hz(extremely low bass) to about 20,000Hz(on the very high notes).
A full range speaker is designed basically for automobiles to cover the entire frequency range with bass response nearly non existing and duller higher frequencies.
To enjoy a balanced sound production therefore, getting assorted speakers specifically built to reproduce smaller range of sound is recommended. This brought about woofers and subwoofers designed to reproduce only low-frequency bass sounds. Sometimes and in many car sound system, two speakers of different sizes are framed together to create a two-way speaker system.
The Amplifier
For effective power supply to drive the head unit as well as to receive accurate audio signal strong enough to move the speakers and create audible sound there is the need to get an amplifier to support both the speaker and the stereo system. This is being handled by the preamp and power amplifier jointly.
The preamp is built inside the head unit to prepare data taken from the radio, the CD or DVD player or any other audio source for the power amplifier. This is done by boosting the audio signal to a compatible level with the amplifier's power to resist noise radiating from other electronics in the car. This preamp's low- level signal is then boosted by the power amplifier to move the speakers and produce better sound.
Although some head units come with small in-built low-power amplifier to drive smaller speakers, it advisable to get a separate power amplifier for speakers mounted far away from the head unit which will boost the power supply as better sound from the speakers requires more power to push the cone.
Subwoofers
Other member of the car audio system family is the sub-woofer which is built specifically to produce heavy sound. To balance audibility and counter external obstructive sound, some sound-deadening materials are sometimes fastened to either the boot area or the car doors to dampen excessive car panel vibrations.
Types of car stereo you can choose for your car
Some reliable car stereo you can search for online should you desire to get one for your car include the following:
JVC KD-X350BTS 1-Din.
Pioneer Single-DIN In-Dash.
Pioneer In-Dash Built-in.
Pioneer AVH-X390BS.
JVC Single-Din Built-in Bluetooth.
Kenwood KDC-168U In-Dash.
BOSS Audio 820BRGB.
BOSS Audio BV7335B Single Din.
Double DIN Android 9.0 TBX104
Double DIN Android 9.0 TBX125L
Double DIN Android 9.0 TS129L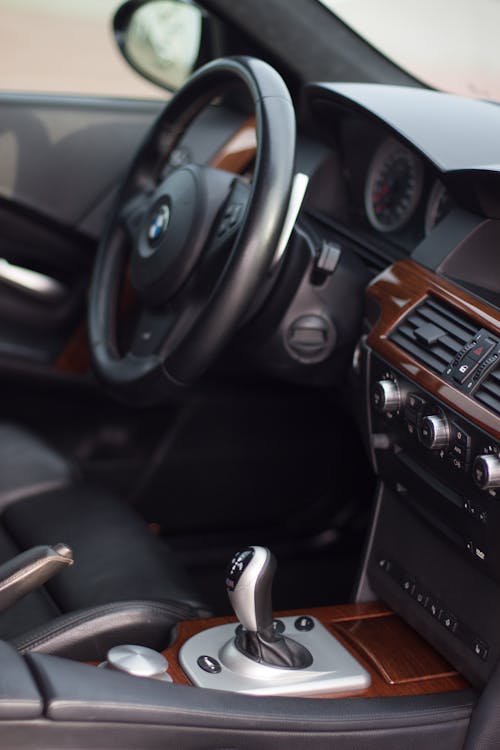 Car stereo sizes
Car stereo comes majorly in two various sizes:
Single Din
This is the commonest size in the range. It is about 7″W x 2″H in size which can be suitable for any car.
Double Din
This doubles the height of a single DIN as it measures around 7″W x 4″H. the extra height edifies the front face of the stereo usually decked with a large touchscreen.
Features of a car stereo
Most of the modern design of car stereo now a days comes with distinct features as highlighted below. Check this out when choosing one for your car.
Bluetooth
These types of stereos are designed for hands-free talking and operation. This means that you can pair your Bluetooth enabled smartphone to your car stereo to play music, make and receive calls while you drive on because it features additional microphone (which is in-built) that receives your voice automatically and transfer to the other end-receiver through the car speakers making it very convenient for you to talk while driving.
CD/DVD Playback
Every aftermarket car stereo has a CD player apart from the digital media receivers. Some features DVD playback which can be used to either play back particular song burned with MP3 files or watch movies. It is good to note that it is only double DIN touchscreen receivers that comes with DVD playback because of the facial display device that can accommodate it.
USB Input
Latest stereos come with USB ports which allows better connection to any digital device to enhance ability to plug in a USB flash drive, portable hard drive (in some cases) and a smartphone with more music storage capacity to your listening pleasure for a longer period while you cruise around.
GPS Navigation
Many manufacturers of quality and highly valued brands of stereos have partnered with industry leaders in GPS technology (e.g. Garmin) to provide updated map information through GPS. An in-dash GPS receiver allows you to locate wherever you desire if you are inclined to much traveling and want to be sure you locate your destination. They usually come with a GPS antenna and the various needed software to navigate from a location to another easily.
IPhone and Android compatibility
So many types of the latest car stereos are android and iPhone compliant via a USB connection. Simply plug in your phone to the car stereo with its cable, connect it and use conveniently as you wish. Some features you can enjoy include audio playback of music on the phone, Apple CarPlay compatible video playback, Pandora app control, MirrorLink compatible, Siri control and many more.
How do I get the code for my car stereo?
To get your car stereo code, follow our advice as stated under if you can patiently do it yourself or follow any of these listed steps:
Check your owner's manual to find out
Visit the manufacturer's website
Visit your local auto dealer or
Contact a local automobile car audio installation center
Some car stereos are uniquely coded by manufacturers to deter stealing. Thus, removing or attempt to transfer such stereo from the car renders it useless and unusable except one enters the specific code that comes with it which are usually attached in serial number. Sometimes also, when your car's battery is disconnected the stereo "locks" off which means you will have to re-enter the code to use the stereo again. Here are few tips for you to troubleshoot.
Through your car's owner manual or the manual that comes with the car stereo (if you bought it separately thereafter), you must have been given a code. If lost, revert back to the owner's manual and if you can't lay your hands on it anymore, contact your car's manufacturer and provide them with the serial number to your car stereo. They should be able to provide the code.
You may also turn on your car and the radio. Luckily, the word "code" or "locked" may appear. If it does, enter your serial code using the numbered buttons on your car stereo or touch screen.
Some stereos are configured that the number "1" is to be repeatedly pushed to reach your desired number, do this till you are sure you have entered the correct code which will automatically unlock your stereo.
If you make mistakes and your car stereo will no longer accept your input, turn off your car engine and wait for about 15 minutes. Turn on your ignition again to repeat the above steps. If it will not yield, then contact your auto maker.
Having good car stereo is priceless
Once you are lucky either by choice making or deliberately by your budget to get a good head unit or receiver you have started on a good path to enjoying nice music in your car.
It is only a good receiver that can supply stronger and cleaner audio signals to the amplifier then to the speakers and subwoofers all together. If your car comes with a bad one, getting it replaced is the surest way to enjoy an improved, overall quality of music in your car.
How can I make my car stereo louder?
To get a louder better and cleaner audio quality from your car stereo follow these steps:
Replace any factory fitted speaker that is bad or completely change all in your car.
Upgrade your head unit and ditch your phone's in-built DAC
Get additional components like amplifier, signal processors and equalizers to support your speakers
Use higher quality music files or high-resolution audio device
Install sound deadening materials to silence external noise
Do I need wiring harness for my car stereo?
It depends on your choice. But for cleaner connection and perfect wiring, it is better you get one fixed at the back of your stereo opening through which all wires to the stereo system will be channeled.
Conclusion.
As you can see from the beginning of this review, we have emphasized that your best companion in the car while on the road is your car stereo. You would also have seen various use to which you can put your good car stereo while you concentrate on driving, check on our other articles to know how you can install your car stereo all by yourself. We hope you found our article helpful if you are in need of car stereo help. If you have a comment or question, drop it in the box below, we will be glad to hear from you.