High bass frequencies enhance our audio in-car experience, but most car speakers are poorly equipped or not equipped at all to produce good bass. This can be frustrating for motorists and occupants who want to enjoy clear, distortion-free rock or hip-hop music. Advanced stereo systems produce low frequencies, and if you're using old speakers, we recommend upgrading to one of the latest speakers. However, installing subwoofers in your car facilitates better and higher-quality sound. Subwoofers produce clear low frequencies and make the difference between sound output. Test for yourself. Play music with the traditional factory-installed speaker and compare it with output from a subwoofer. The difference is always tremendous, which is attracting more motorists to purchasing a subwoofer.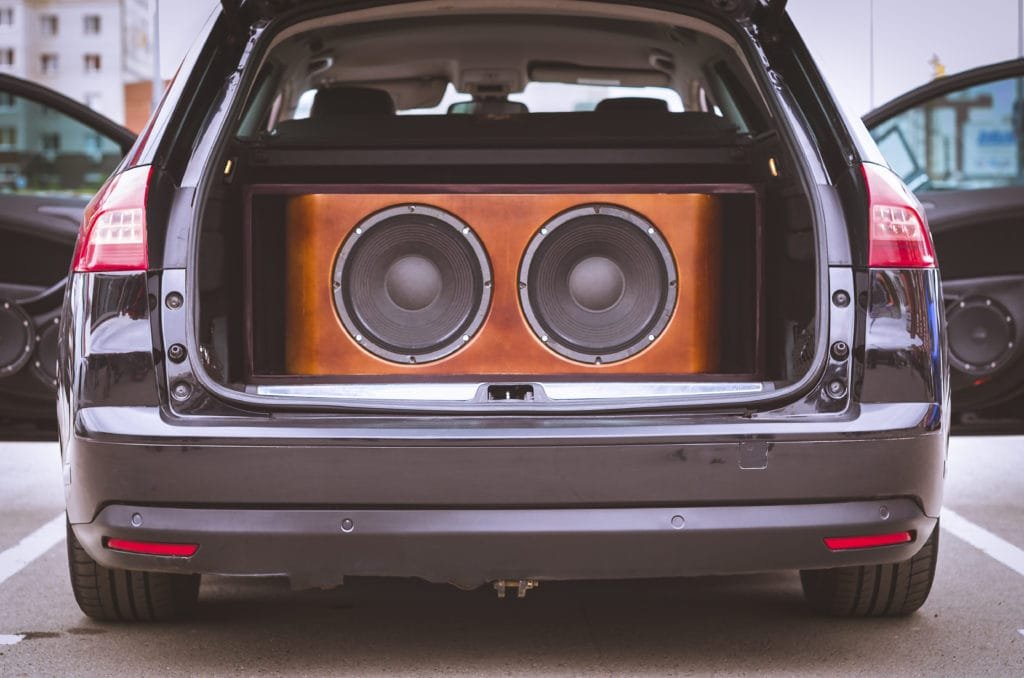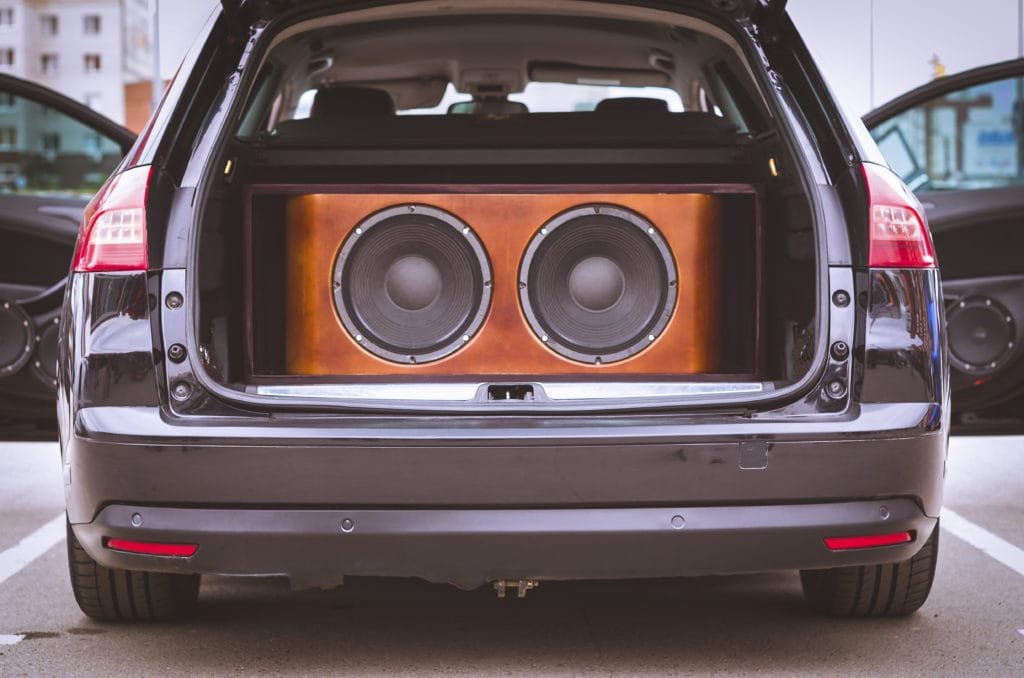 Subwoofers are smaller than traditional car speakers but reproduce frequencies as low as 20 Hz to as high as 200 Hz. Because they move more air than regular speakers, subwoofers can reproduce low frequencies from all audio players.  
While subwoofers are considered an important addition for motorists looking to upgrade car stereo systems, the type of installation will determine how effective and efficient the subwoofer is. There are also different types of car subwoofers, and each one serves a unique purpose. Before choosing a subwoofer, these and more are things to consider to guarantee maximum performance.
The Best Type Of Subwoofers For Cars
Component subwoofers are great for motorists building personalized stereo systems. The universal size, quick installation, and usefulness make it a great choice for all vehicles and types of installation. To enhance the low frequency to produce the right amount and mix of bass, you'll need to pair it with an amplifier.
Car amps are small and can be placed anywhere in your car. Check here for the best car amplifiers. Components sub also have many options to choose from depending on price, size, and power.
Their sizes range from 8-15 with some models operating on low power. Unlike pre-installed speakers, motorists can choose the best component subs to fit their car's unique stereo design. Choosing the right subwoofer makes the difference between great sound and poor distorted sound.
Enclosed subs remove half the stress of installing new subwoofers. Manufacturers fit each sub into a corresponding box. This eliminates the risk of buying oversized or undersized sub boxes. Measure the size available for the new sub and buy a corresponding sub. However, motorists have a limit of subs to buy. Nonetheless, enclosed subs are faster and cheaper to install.
As their name suggests, powered subs are a great utility sound component. They save space and are easy to install. A powered sub includes your sub and an amplifier. Motorists no longer have to shop for stand-alone amplifiers or installation space.
Just pick a decent powered-sub and solve two problems at once. Although a combination of two powerful important equipment, powered subs are portable and can be kept in small spaces.
As their name suggests, vehicle-specific subs are uniquely designed for specific vehicles. Custom designed to fit well with your vehicle interior and improve sound quality and aesthetics. Your subwoofers shouldn't look odd or shabby in your vehicle.
There are also custom-designed sizes for all vehicle types, so compact-designed vehicles can have the correct size instead of being out of shape with a truck-sized sub.
How A Subwoofer Improves Your Audio Quality
High Sound Fidelity and Distortion free
Everyone enjoys music best when it's clean and free of distortion. However, source quality, speakers, and stereo systems can reduce the quality of sound being reproduced in our cars. This reduces the driving experience for all drivers.
Subwoofers are designed to solve that problem. They produce sound at a high frequency without losing fidelity or clarity. Subwoofers, unlike bigger speakers, are best installed in their numbers.
Placing them in different locations to enhance better bass production by displaying more air than regular single speakers. We offer the best subwoofers that can be installed in all spaces here.
The most common concern for car owners when installing new sound equipment is space. Large speakers, subs, amplifiers, and other equipment take valuable space in our vehicles. Installing multiple subs can seem like a huge ask for small, compact cars.
However, these subs are portable and can fit right into the smallest space in your car. Larger speakers are visible, however, simply installing two or more subs offers better sound quality and less visibility.
Single efficient car speakers are over $200 while a pair of car subs are priced between $81 to $149. The price difference doesn't however reflect in quality at the same rate. A pair of car subs will move more air and produce better sound than a single large speaker.
Since our ears work by taking in sound from different sides, to enhance balance, subs are a better option. Buying a pair of subs saves you more money and offers better sound quality than a single speaker.
Single car speakers vibrate twice as much as car subs. While subs are more, they offer clearer sound and less bass frequency. The bass is shared between all the subs rather than vibrating from a large speaker in the corner of your vehicle.
Factors To Consider When Buying A Car Subwoofer
The quality and type of sound produced by your sub are dependent on your enclosure type. High quality and properly designed subwoofers are equipped to produce clear distortion-free sound, however, using cheap or incompatible enclosure types reduces their efficiency.
Advanced car subs come with compatible enclosures to better amplify sub sound. Aftermath enclosures also offer similar sound efficiency, consistent in all car types. The box types include bandpass, ported, and sealed enclosures. You'll have to choose depending on your car type and preferences, however, sealed enclosures offer better sound reproduction.
To guarantee maximum sound output and fidelity, match your sub with your amplifier power ratings and impedance. Low impedance affects the sound output so you want to take it seriously. Most subs have ratings between 2 and 8, however, subs with 4ohms still offer good sound quality.
Most subwoofers are equipped with a single voice coil. Although, they offer high sound fidelity, double voice coils, connected on the same cone offer better speaker wiring flexibility.
Sufficient power is the key to high sound quality. Pay utmost attention to the RMS of the sub. Measure it against your amplifier's output to determine the power requirements and balance.
Other factors to consider include frequency range, sensitivity, and woofer size. While most expensive car subwoofers promise all of these, you should compare the different car subs before making a final decision. Below are the best car subs to choose from.
Best Car Subs
Nothers Car Audio Component 400w Watt Subwoofers ​Coaxial Speakers
Price: $53.90
Consistent sound production in sub enclosures and open air. Use your Nothers car audio component, 400w Watt, in multiple environments, such as cars, boats, and outdoors. It is also equipped with a 4 layer copper voice coil and sensitivity of 91Db.
Pros:
Inexpensive
Multiple environments
4 layer voice coil
Cons:
KICKER CompRT subwoofer
Price: $169.95
Pairs well with all types of amplifiers and stereo systems. They also have tight enclosures and compact sizes to fit. This upgraded sub has also eliminated the risk of overheating with an increased 20 % increased air cooler.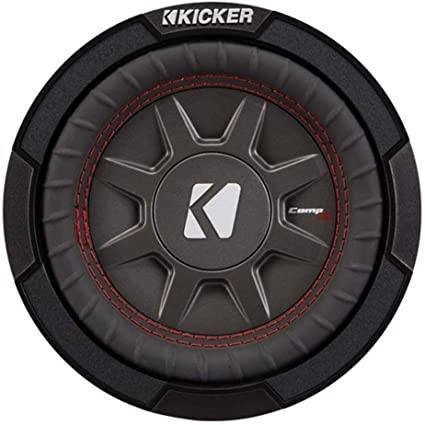 Pros:
Compact
Universal size
Air cooler
Cons:
Conclusively, car subs are reasonably priced and offer amazing power and compatibility than regular speakers. When choosing a subwoofer, look out for impedance, frequency range, size, enclosure type, and power.
Audiophiles recommend subwoofers because they produce sound from all sides of your cars, thereby balancing your audio system better than other speaker options.