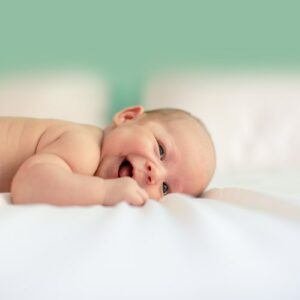 It is necessary you go out either to work, shop or for pleasure. Equally, it is desirable as a mother to take along your kids should there be no one at home to properly handle them.
We believe quite well that driving is a task on its own not to talk of when you have babies accompanying you scattering all their toys, food essentials and other stuff everywhere.
Under this pressure of checking them against messing everywhere up, we know you would not want to compromise on their safety.
This is the reason we have outlined the finest range of car accessories for babies designed to make your life easier when you drive around with your kids.
The kids' tablet, baby car backseat mirror, organizer, convertible seats and more for children are some ideal gadgets you would like to install in your car to assist you in this regard.
1. Fire HD 10 Kids Edition Tablet with 1080p full HD display
Delight your kids with this fire HD 10 kids' edition tablet that features a sharp 10.1" 1080p full HD display, a faster processor, a kid-proof case with in-built stand installed with 32G storage and Wi-Fi enhanced for their enjoyment while taking a trip with you in your car.
It comes with an immersive audio power and more than 10 hours of reading, internet browsing, video watching and music streaming just in one package.
You can add a micro SD card of up to 512 GB of additional storage to deliver unlimited enjoyment for your kids. It also comes with USB-C cable and 9watts power adapter for faster charging which can last for approximately 4 hours.
To put off your worries of malfunctioning or breaking, the manufacturer secured it with a 2-year guarantee and replacement policy should you have it malfunctioning.
Should your car pass along bumps, this tablet is built with a perfect fit-in hand which will fit your kid's hands and prevent it from falling off.
For any physically challenged child, this device comes with voice-view screen reader that provide access for users who are blind or visually impaired using text-to-speech or a connected refresh-able braille display.
It also features a screen magnifier which supports viewers to zoom in and out, and pan around the screen. Your kid can also Close-caption, adjust font size, contrast size, manipulate colors and convert stereo mode to mono audio and vice-versa to suit his/her preference.
Pros
Supplied with 3.5 mm stereo jack and integrated speaker
Engineered with Kid-Proof Case with advanced audio port design
Ambient light sensors
Comes with location-based service via Wi-Fi
Built with additional volume controls that can be adjusted to suit your listening taste
Cons
Does not support connecting to ad-hoc (or peer-to-peer) Wi-Fi networks.
2. Lusso Gear Baby Mirror – Largest and Most Stable Backseat Mirror
Erase what you know about car baby mirrors that need constant readjusting and fall out of place every few minutes. This rear facing mirror built by Lusso Gear is unique in itself as its secures mount system to ensures it stay in place while giving you a clear view of your little one at the back!
Built with premium matte-finish to give a crystal-clear view of infant in rear facing seat, very safe, secured and shatter-proof.
This lovely easy-to-install baby car accessory will ensure that your baby is not left out of sight, even while safely driving down the road!
Lusso Gear back seat children's mirrors are made with nothing but superior quality materials to guarantee value for your money and satisfaction.
It is a must have for anyone driving with a baby on board and values his safety and well-being greatly as distraction to driving could be very dangerous. Buy and install one for your child.
Key Features
Very easy to install and does not obstruct vision out the back window
Comes in a particularly likable size and shape, large enough to easily see the baby
Stays securely in place and can be easily angled for perfect vision of babe.
Comes in sturdy construction, ease of angling, the secure, adjustable straps as well preferred colors
The color and matte finish are very classy.
Its reflection is crystal clear much as its cool pivoting nature
3. ULEEKA Car Backseat Organizer, Table Holder, 9 Storage Pockets Seat Back Protectors
Averagely grown or growing children likes kicking the back of your front seats whenever they are agitating for something, annoyed or in most cases for just no reasons, for fun!
This singular act had rendered tattered most back side of some front seats and make the car's interior very messy and untidy.
You can protect the back of your front seats with this toddlers' kick-mats car accessory and keep your front seat back glowing and admirable.
It comes in 24" x 16" size suitable for all types of cars. It is adjustable and easy to wash. When they are being stamped up with dirt, you just need a wet cloth to clean it up as it is water-resistant and machine-washable for easy care.
It is built to feature multiple storage compartments handy to store snack foods, children toys, water bottles, drinks, books, magazines, CD and many more to keep your car nice and neat.
ULEEKA Backseat protector is a multi-purpose gadget as it features a large in-built car tablet holder that can hold your tablet. It is also an unbeatable car organizer, a table holder as it is an interior décor material. It comes with 1-year manufacturer's warranty and 24-hour quick refund or replacement.
Key Features & Specifications
Built with improved stronger 600D Polyester and waterproof frosted PVC.
Protects the backseat from scratches, spills, stains, scuff marks, mud, dirt, and getting worn out.
Environmentally friendly, health and safety rules compliant
Laced with extra-long straps to ensure a perfect fit for any car
It is built with multi-functional pockets handy to store drink, umbrella and kid's toys
Water-resistant and machine-washable, so easy to clean off the muddy footprints
Fitted with a tablet-pocket that can house a 10" iPad tablet
4. Clek Foonf Convertible Child Car Seat
This Clek Foonf convertible child car seat allows you to take your babies along in your ride with absolute safety and comfort without any hassle. This rear-facing convertible car seat is designed to accommodate children up to four years of age.
It comes with the structural foam-lined headrest and deep side wings that provide an extra protection against side-impact collisions.
The head is additionally protected by the anti-rebound bar. As your tiny skinny baby grows bigger, you may desire to swivel the child car seat into a front-facing one, the revolutionized Foonf nicknamed "React" is what you need to provide enough space to reduce risk of injury to your child in case of unavoidable frontal collision.
Pros
It is easy to install
Can be rotated in all directions at your preference almost effortlessly
It secures your baby's head with its anti-rebound bar in case of any frontal collision
Cons
Can only be used by children of 4 years and below
5. Self-Installing Car Seat by 4moms
Set the car seat on its base as it self-calibrates! This self-Installing car seat by 4moms also verifies that the placement is correct before every ride as it uses its 20 in-built sensors to constantly monitor the installation status which ultimately gives you peace of mind.
Why not give yourself a bit of a break by acquiring and installing in your car this self-installing car seat as it will be of great help.
To install, just connect it to the app on your smartphone, this incredible system will automatically level up itself to enhance the delivery of a safe ride for your little one.
This same app on your smartphone can also alert you if you forgot the carrier in the car which is cool because it reduces the risk of ever accidentally leaving your baby behind.
The self-installing car seat is designed to handle all these important assignments for you while you stay focused on your driving.
Pros
It automatically self-calibrates to locate the best position and direction
It is compliant with your smartphone app for easy installation
Comes with alarm system that alerts you should you accidentally leave your baby behind
Cons
It needs the support of your smartphone application to be installed
6. Eve ATHENA Child Car Safety Monitor
Eve ATHENA child Car safety monitor is engineered with multi-sensor technology that quickly and accurately detect the error of accidentally leaving your child or pet behind in the car.
It does not matter where it is located, this easy-to-install ATHENA works from effectively any location it is situated as it features simple interface that receives signals from any angle.
It switches on to its detective work automatically once it senses your exit from the car. This device promptly notifies you that your child is still left behind in the car with a customized notification either through your iPhone, voice call, e-mail or text,
You can even add emergency contact number, this device will automatically alert the number as an alternative if you fail to respond to its notification within a set period.
You even can programme ATHENA to contact emergency medical services. It is made in various colors of white, black and stainless steel to suit your car's interior.
Key Features
The safety monitor comes in three colors to match your vehicle's interior
It can be programmed to contact a third-party should you fail to respond to its alert within a period
It works from any angle as it is multi-dimensional
Built with sensors to detect and alert that you accidentally left behind your pet or child
It works perfectly with your iPhone, iPad through a customized notification
It can be programmed to make an emergency medical service contact
7. Mifold Grab-and-Go Car Booster Seat
Designed to be compact, this portable and handy Mifold Grab and Go car booster seat promise to keep your child safe while you drive, keeps your mind at rest free from fear and worries and your eyes focused on the road.
This device is safety compliant taking into cognizance all necessary highway codes and ethics. It is not a static device as you can move it from your Toyota Highlander to you BMW Coupe with ease.
It is perfect for any type of journey and easy to pack as it occupies just a little space in your luggage and suitable for personal, rented or public means of transportation.
This universally adjustable device is ideal for your 4 year old and above despite its small size as compared to other bulky types. It takes few seconds to fix or pack Mifold Grab and go car booster seat after being used.
Key Features
It is ideal for children from 4 years and above
Easily adjustable to contain any size of occupier with no stress
This can be installed or uninstalled in a matter of seconds
It occupies just a little space of your luggage and is transferable from car to car
Conclusion
You should know by now that getting some things inside your car to either safeguard your kids or keep them busy is a sure way to enhance your concentration on the wheels and ultimately ensure your safety as well as that of other passengers with you, therefore, not minding the extra cost, endeavor to get any of these desirable gadgets when next you want to purchase something helpful for your baby.
Tell us, what accessory do you think should be on this list and which of your car accessories for babies do you value the most.
We hope you found our article interestingly helpful, if you have a comment or question, leave it in the box below, we will be glad to hear from you.