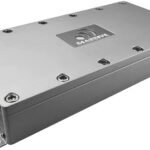 Massive Audio released the Primo Series of amplifiers, the best for audiophiles behind a wheel and the PX6 falls among this category. The Primo Series from Massive Audio are in compliance with World Wide Standards, ROHS, E-Mark and are also CTA2006 Compliant. Let us consider the features of the PX6 amplifier. Massive Audio PX6 Is one of There Best Device.
About Product
Weighing 7.04 pounds, this 6 channel amplifier, with dimensions 14.8 x 7.6 x 3.7 inches, sells on Amazon for $494, and this beauty is actually engineered to do one job; perform, and this is made possible by being loaded with a wide array of sound specialization.
Massive audio PX-180 amplifier includes the popular and renowned feature MOSFET hence giving you efficiency in power processing, bass boost circuit, 2 Ohm stereo stability, bridge-ability and amongst many other features that allow you to be pleased and satisfied with having a perfect amplifier. Furthermore This amplifier definitely represents value for your money.
A considerable feature of this product is the Auto Turn On (ATO) feature that's well wired into it, making the device ready to function without a turn on wire. The product  has massive values, and its power is conservatively rated at 180w x 6 @ 2 Ohm RMS / 130w x 6 @ 4 Ohm RMS / 350w x 3 @ 4 Ohm Bridged, with frequency response of 25Hz ~ 45KHz.
Massive Audio PX-180 Review
This device also has an advanced 5-way protection circuitry to help prevent failure, in case if any, from accidental thermal overload, impedance, voltage, short circuit, and clipping. For ease of installation and perfect source connection, Tiffany Style Nickel plated RCA's and flexibility is assured with a 2/4/6 channel input sequence.
Also, there are Clip LED Indicators for all 6 Channels Multiple Channel Selector for HPF/LPF and a 0 – 12dB variable Bass Boost on the 5 & 6 channels. There is a built-In OEM Line Converter that eliminates the need for additional components and their associated cost. It is one of best Device Like Massive Audio Px4.

Another really joyful thing about this amplifier is that there is the option to get the best of both sides of the coin by powering a combination of full range speakers and subwoofers.
Additionally, variable frequency filters are built in the device , and you can either use this in high pass or low pass mode; of course this is dependent whether or not you are using it to power your speakers or subwoofers.
Also, the Massive Audio PX-180 has handy additional features like the built-in noise reduction circuitry, 12V remote output for external devices (Hi-Inputs), and Mil Spec Double Sided PCB design with SMD parts that all present you with optimum audio performance.
What Is Product For?
This product's primary function is to serve as a power source for your entire car sound system.
Who Is It For And How Helpful Can It Be?
Configurations of this top amplifier allows you to power speakers that are in your vehicle whilst simultaneously powering your sub channels. It is for all car owners who need an amp that makes it possible to enjoy music in the most wonderful way while behind the wheels.
FAQ's Related too Massive Audio PX6-180 6-Channel Amplifier
Does this amp allow me to adjust the bass?
Yes, you can adjust the bass of the Massive audio amplifier
Can this capacitor work with any brand amplifier, or is it only compatible with Massive Audio amp?
This product is only compatible with Massive Audio, and would not work with just any brand amp.
What size fuse should I run inline for this amplifier?
A 100A external fuse would function just fine.
How To use the Install It In a Car
Since the installation process would involve cutting, joining and identification of wires, it would be ideal to get the services of a professional during installation, to enhance full functionality.
Pros
Compact size.
Solid bass production.
Easy to install.
End caps for clean install.
Cons
Conclusion
This amplifier really has good features available on the cross over, the input and output options as well as the gain and boost.
Furthermore, There is also the fact that the crossovers gives you the option of tweaking each channel individually to suit your installation's needs and well as to satisfy your musical need and bliss.
Additionally, you do not have to do much, all you have to do is set this magnificent beauty to your taste and you would be able to enjoy maximum, crisp-clean, nil distortion sound and topped off by the fact that these are sufficiently loud to cover even the rear engine.