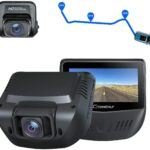 Getting your vehicle a dash cam can be one of the best choices you could ever make. This has to do with the benefits associated with the device. A dash camera is a device that is mounted on your dashboard. It records sounds and images of everything that happens both inside and outside your car. Several car owners find the dashcam incredibly useful and utilize the product in their vehicles. If you are thinking about getting a dashcam for your car, a good choice would be the Dashcam 1080p Front and Rear.
About Product
The Front and Rear 1080P is a dashcam specially designed for cars. It comes with a 170° wide-angle and loop recording. The device is also built with an optional GPS, G sensor, and a driving recorder with a supercapacitor.
It has a 3inch screen with LCD and a 1080p video capture resolution. The front and rear 1080p dashcam records every activity that takes place on the road and within your car. Thanks to the dual-camera feature of this device, it records happenings on roads in front and behind your vehicle. This also ensures that your car has 24-hour long protection.
It comes with night vision, so it has the ability to record videos with superb quality both during daylight and at night.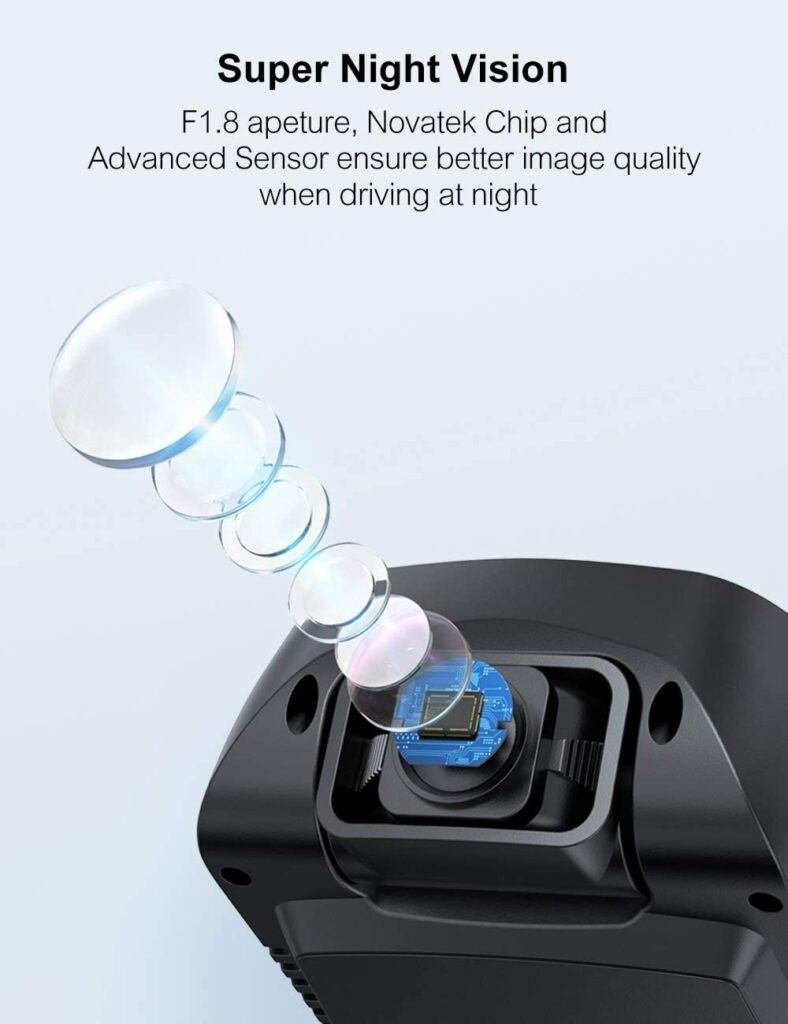 Nonetheless, the device does not come with an SD card, and it's also noteworthy to mention that the rear camera is not waterproof. For this reason, it should be installed inside the windshield.
Also, even though the product requires a lithium-ion battery, it doesn't come with one. However, it comes with cables for the cameras.
When you purchase the dash cam front and rear dual 1080p, you can be assured of excellent customer service and a one-year warranty. They also promise to solve any issue developed after purchase within 24 hours.
What is the product for?
The Dash Cam Front and Rear Dual 1080p records events such as images and sounds that take place while you drive.
Thanks to its dual camera, it can record happenings both within and outside your car. It is equally able to record the road ahead and behind your vehicle. it is one of best Dashcam like Apeman Dashcam.
Who is it for, and how helpful can it be?
The device is for drivers who desire to record their trips and commutes or seek extra protection for their cars.
The device can be beneficial as it can help take records of accidents or attempted thefts. It also ensures that your vehicle is protected 24 hours a day.
FAQ's Related too
●     Is there a GPS interface?
Yes, the dashcam comes with an optional GPS interface. It allows you to record your route and speed while driving.
How often do I have to format the SD card?
You do not have to format it often. The loop recording feature of the device helps with storage management. This means that if your SD card gets full, the device will automatically delete the oldest recording to make room for the newest recording.
How to install it in a car
It's always essential to go through the instructions manual from the manufacturer.
You can then proceed to route your power cable along the roof lining or beneath your dash mat.
Once that is done, mount your front camera at the center of your dashboard. Proceed to install the GPS antenna.
For your rear camera, you can place the cables underneath the door kick. Ensure to mount it inside the windshield as it is not waterproof.
Pros
Professional customer service with 24hour response time.
Loop recording
1-year warranty
Auto incident detection driving recorder
Dual camera
G sensor
Sony sensor
LCD touch screen
Dual 170° wide angle
External GPS
Cons
It doesn't come with a battery
It doesn't come with an SD card
Rear camera not waterproof
Conclusion
In conclusion, the Dash Cam Front and rear dual 1080p is a fantastic device. It doesn't just give recordings but also ensures the security of your vehicle. It comes with a novaTek chip and a Sony sensor.
These features ensure that you have terrific image quality, whether it's day or night. With its 170° dual wide-angle, it's able to capture a broader view and guarantee all-round protection. Functioning also as a GPS device, you never have to worry about getting lost as it tracks your route, speed, and location.
Nonetheless, the device doesn't come with a battery, SD card, and its rear camera is not waterproof. The company makes up for that with a one-year warranty and a promise to replace the device if it ends up damaged due to non-human reasons.
Their customer service also ensures you get a response in 24hours.
With these fantastic features and at the price of $89.99 on Amazon, the Dash Cam Front and Rear Dual 1080p is a must-have!
We hope you found our Dashcam 1080p Front and Rear review interestingly helpful. If you have a comment or question, leave it in the box below, We will be glad to hear from you.