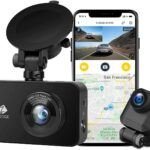 Without a doubt, dash cameras are one of the most essential car accessories any driver should own. This is because it guarantees ease and convenience as you commute daily. When you think of a superb quality dash camera, one product that should come to your mind is the Z-Edge WiFi 1080P DashCam and here's why.
A great dash camera doubles as a surveillance tool and a driving assistant that helps you navigate your journey easily and view all that happens around you as you drive.
Choosing a proper dash camera can be a daunting task but with the right knowledge of what dash cameras is best for you, you can make a great choice..
About product
The Z-Edge WiFi dash camera is an affordable device that has a product dimension of 3.5 x 2 x 1.2 Inches and weighs 1.33 pounds. The product which requires 1 Lithium Polymer battery has a Simultaneous recording function that allows both front and rear cameras record at the same with an HD camera quality at 30 FPS resolution of 1296P + 1080P.
With this resolution, the device can record really detailed images and clips. Also equipped with a Wide Dynamic Range (WDR) Technology, you're not only provided with excellent clips recorded anytime of the day, you also get clear images at night.
Its inbuilt Wi-Fi functionality makes it very easy to connect your dash camera to your Android or iOS device, where you can choose to download or share video clips and images from both devices without necessarily taking out the camera's microSD card, using the Z-DashCam app.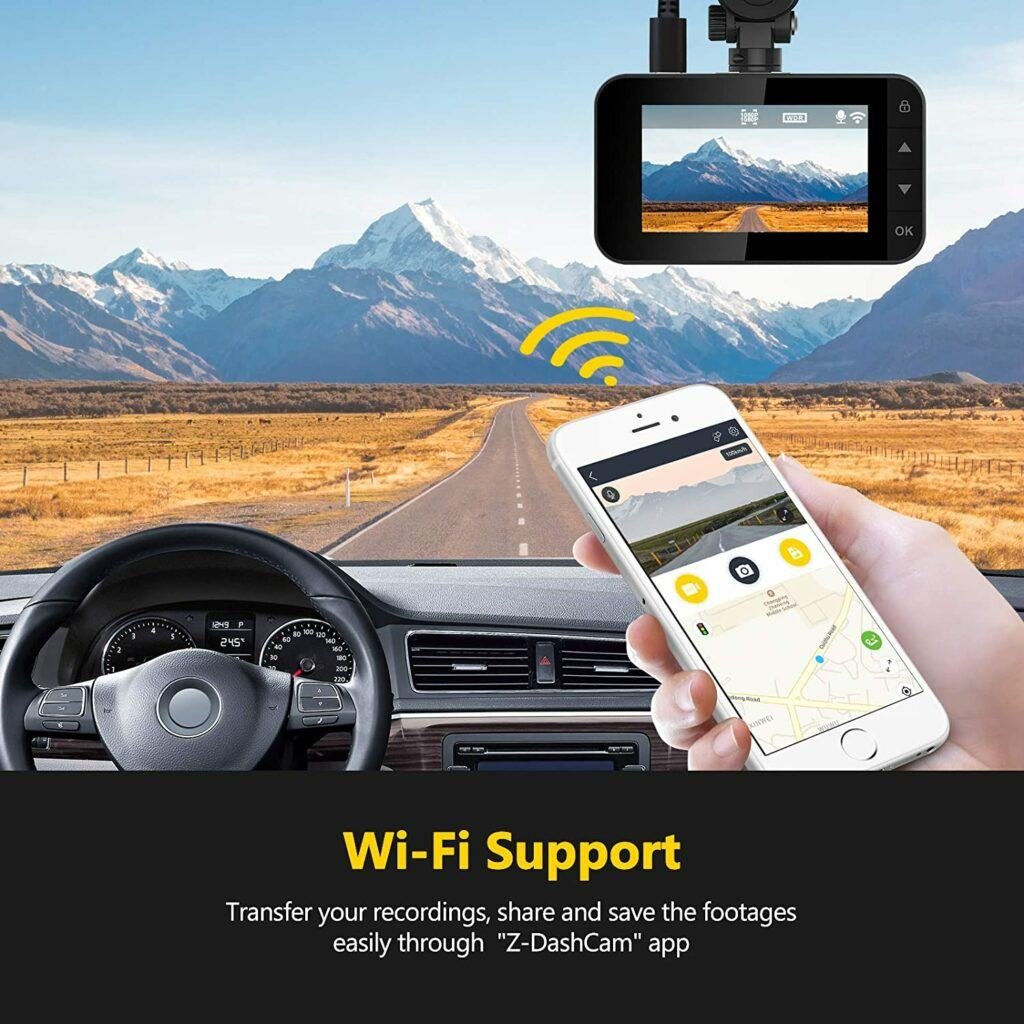 The Z-Edge WiFi Dash Camera also comes with other functions like the Loop Recording that allows your device to overwrite older footages once the 256GB memory card is at its highest capacity. It also comes with a G-Sensor function that ensures that your device automatically starts to record once motion is detected, and also locks the recorded footages so that they are not accidentally erased.
What is Product For
This product is for recording every scenery that you pass through as you drive. It records every activity that happens around you, acting as a surveillance system for you ensuring you're protected from hit and run drivers. It is one of best Dashcam like Auto-VOX Wifi Dashcam
Who is it for and How Helpful can it Be
The Z-Edge WiFi Dash Camera is designed for all drivers who are concerned about the safety of their vehicles as they drive. It is great for drivers as it serves as a proof of evidence in cases of emergency like theft or an accident. The product is also helpful because you have detailed information about all that happens around your vehicle while on transit.
FAQs On Z-Edge Wi-Fi 1080P Dash Camera
 Can I manually lock my video recordings?
You can choose to manually lock your video recordings by short pressing the menu button displayed on your device.
Is it compulsory that the dash camera cam have an SD card in it for the WiFi to work?
You can actually choose to turn on the WiFi and still connect your smartphone to the dash camera. However, the dash camera won't record if there is no SD card inserted in the device.
Can we use a specific hardwire that will automatically start the parking mode?
Using a hardwire tool will make your dash camera work consistently but render the parking mode useless. It's better to use the Micro-USB cable.
Can I view both front and rear cameras while driving?
Yes you can, you can choose to view them separately or simultaneously.
How to Install it in a car
To install the device, you can follow these steps.
Find a suit position close to the cigarette lighter on your windshield to install the camera.
Insert your TF card into the TF slot of the device
Insert screw of the suction cup against your windshield
Continue to turn the locking lever until you hear a click sound that indicates your device is well secured.
Plug the USB charger to the cigarette lighter and connect your camera.
Pros
Has a Wi-Fi/app function
User menu is intuitive
Temperature resistant
Affordable price
Awesome power capacity
Can get snapshots from the camera view.
Installation is simple
Excellent camera and video recording quality
Cons
Conclusion
The Z-Edge WiFi dash camera is a great product that every motorist should try out at least once. With a variety of quality features and functions, this device is a highly sophisticated dash camera that performs seamlessly and allows you drive in comfortability. Like Vantrue Dashcam, It does not have Gps
The only disadvantage most users would find with this device is that for such a sophisticated device, it doesn't have a GPS function which hopefully would be rectified. Asides that, the Z-Edge WiFi Dash Camera is a product that comes with great value and is very useful to every driver.