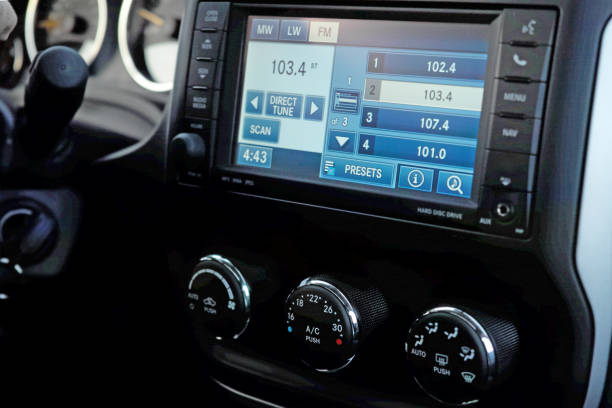 Audio receivers in cars generally are a complex topic that can be treated in varieties of ways as these gadgets have come of age and are still being churned out as technologies emerge every day. Car radio may mean the head unit, the stereo, the receiver and tuner. Some called it sound controller or 'Mechless' which is the latest digital media receiver or head unit that does not have any mechanized control.
Whatever name given, this mechanism (the head unit) is regarded as the brain of the entire car audio system. In this review, we intend to answer what is a digital media receiver, what you stand to benefit if you choose to install one in your car, other benefits, what you need to know and of course, how you can install one by yourself if you are patient enough to do so.
What is a Digital Media Receiver?
A car digital media receiver or 'mechless' is a stereo built with no CD player but with array of features and technology-based sources such as USB ports, auxiliary inputs, dedicated iPod connections and SD card slots.
A digital media is any special method of storing, receiving, transmitting or manipulating data such as images, sound, video and texts in a digital manner.
Digital media enhances the exchange of information in various forms which can then be processed for illustration, communication and entertainment purposes.
Most car head units that are digital media receiver features additional devices such as Pandora, iHeart, satellite radio, SiriusXM and Aha radio which easily suggests that having a CD pack or wallet in your car becomes an undesirable idea with arrays of these digitally supported devices to choose from.
How to choose the best digital media player
The following guidelines will assist you in choosing the best Digital Media Player:
Type of inputs: Today's digital media receivers are in many brands each with his own unique style, so ask yourself what type of input do you really care for. Check online for the best available, read about them one after the other to make a good choice.
Check for built-in amplifier and the power output: This is the first thing to check out for after making up your mind. We advise you get a head unit that is built to handle more power than stock speakers and factory fitted ones depending on which you desire to fix. Power output and whether the device come with an in-built amplifier is an important decision you must not gloss over.
Check connectivity options of Media player: The connecting ports are of great importance as they connect to the monitor to be used for the receipt of the signals. Do not go for either the DVI or the VGA ports that are old graphic chips because they are built with lower resolutions and are already outdated.
Check the Memory Scale and its ability: Seriously avoid digital media receiver that comes with standard HDD or hard disk drives. Although they are cheaper but under perform.
Check their supporting software and formats. Ensure you search for the HTML5 or SMIL support type as these are the most advanced types if you desire your receiver to work perfectly well.
Check for theft prevention device: Additional security code mostly does accompany some brands. If the installation process allows you to input additional security to prevent theft, we advise you use KSS (Kensington Security Slot), a universally acclaimed anti-theft security slot.
Check for the USB inputs: More and more music is now to be downloaded and stored on USB thumb drives. You should get a device that suite your desire as most of them carries their USB inputs in the rear cable or the front panel while many other models allow an Android control with USB input.
SD car slots: If what you care for is the small-sized portable SD cards check it out before placing an order for something else.
Auxiliary inputs: Do you care for an auxiliary port of 3.5mm jack placed on the receiver's face which you can use to plug and play your satellite radio, your iPod, MP3 etc then put that into consideration when choosing.
Bluetooth connectivity: you already know how that works, with Bluetooth, you can stream your music from another device such as your android or smartphones while you drive. It may either be an additional device on or in-built in some receivers. Anyways, check out for that when making your choice.
IPod and iPhone in-built controls: Majority of the latest digital receivers come with in-built controls ideal for iPod and iPhone users. These are built to ensure that your files are easily accessible wherever you are just with a touch or via a Siri hands-free voice command device.
Check out for equalizer:
some come with a built-in equalizer which enables you to twist your sound effects exactly the way you want and to the acoustics of your car. Most of these head units come with one or more than one equalizer bands besides the standard bass and treble controls to give you precise control of the tone and sound balance in your car.
Preamp output: Preamp outputs gives you extra opportunity to expand your audio system by adding additional components such as a subwoofer or an external amplifier.
Look out for a receiver with two sets that can conveniently accommodate additional 4-channel amplifier or a second external one should you intend to add a subwoofer.
HD Radio: consider also whether it comes with HD radio reception before you settle for any type of digital media receiver. If your car receiver come with an in-built HD radio tuner, you stand the chance to enjoy high quality and flexible signal reception all the time and all the way.
Display: your preferred digital receiver should come with an easy-to-read display so that you do not strain your eyes to see what is displayed most especially while driving so you do not losing concentration or control.
Check for satellite radio: Most of the newly built digital receiver come with satellite radio(SiriusXM) which assists you to automatically scan for anything that interests you while you enjoy your drive.
Signals may break when you travel far away from local radio stations, with satellite radio, the signals are searched for automatically and you still get hooked to your favorite radio station with absolute clarity.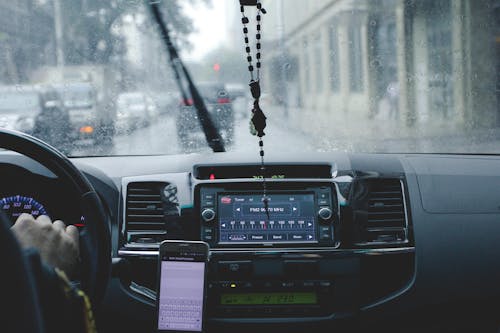 The Best car digital media receivers you can choose from
Pioneer MVH-X560BT
Pioneer MVH-X390BT
Kenwood KMMBT325
Sony DSXA400BT
Sony XAV-V631BT 6.2″
Pioneer MVH-X390BT
Kenwood KMMBT325
Sony DSXA400BT
Power Acoustik PDR-780
What are the differences between digital media receiver and car stereo receiver?
Major difference between a car stereo and a digital media receiver is that while the stereo comes with device that helps to play CD or DVD and with radio compartment that needs to be tuned at will, the digital media receiver or 'Mechless (as sometimes called) comes with a special built type of head unit that features an in-built amplifier and does not need any mechanical control to make it work.
There are other distinguishing features we have outlined above which clearly mark out the digital media receiver as the toast of the moment.
How can I install a digital media receiver in my car?
Before installation plan on what tools you will need, to carry out a hitch-free exercise. Successful completion of an exercise largely depends on how well we plan the process.
Tools needed for installation
Get yourself ready with the following tools necessary for the installation as it makes mockery of the whole process if adequate preparation is not made as you start the installation proper.
The digital media receiver
Sufficient wire
Voltage tester
Sound meter
Wire strippers
Wire crimpers
Electric tape
Soldering Iron and Solder
Shop tools
Procedure of Installation
We should believe here that you have made inquiry and decided on the type of digital medial receiver you desire to buy by make a thorough comparison between all the listed brands and types as well as numerous others.
Once you have done the above and have finally bought one, remove it from the box to ensure that all that is said to have come with the gadget such as the face plate and the mounting sleeve are enclosed.
Disconnect the negative terminal of your battery placed in the car trunk this is to ensure that blowing of fuse, shocking and wire shorting are prevented. It is equally necessary at this point to unplug your car's airbag warning for effective after-installation performance.
Remove the current head unit in your car stereo compartment.
There are two holes or slots on either side of the new head unit meant to hold the unit in place when finally, it is inserted into its position.
Press down gently the tab to disconnect the wiring harness from the back of the head unit.
Ensure that the harness adapter you have bought is the ideal one for this installation and is compatible with your car stereo system.
Pull on the connector and not the wire to disconnect the antenna.
Depending on the style used to mount the one you removed, prepare to, in the same manner, fit in the new head unit back to same position using the same cage or use the brackets supplied with your new digital receiver if that old one will not fit in well.
Now plug in the wiring harness adapter into the car's factory plug and then plug the new receiver's head unit harness into the black and brown connectors at the back of the adapter.
It is time now to connect the wiring harness you have earlier prepared and the antenna one after the other.
Gently slide in the new digital receiver's head unit into its original location in the dashboard area. This new head unit must accurately and perfectly fit in. You may need to slim trim to fit it in and ensure the beauty of your dashboard area especially the car stereo compartment. Many head unit manufacturers do include bezels in the package to assist in this regard.
Re-assemble the dash board, putting things removed back carefully in the same order they were earlier brought out using the correct fasteners to re-tight if necessary.
Do not forget to re-connect the car's airbag warning plugs earlier disconnected.
Connect back the negative terminal end of the battery earlier removed.
Time now to affix the head unit detachable face and turn on your car ignition to power the stereo system. Try to test the head unit and all the sources including auxiliary inputs, balance and fader functions through the speakers to be sure it was rightly connected.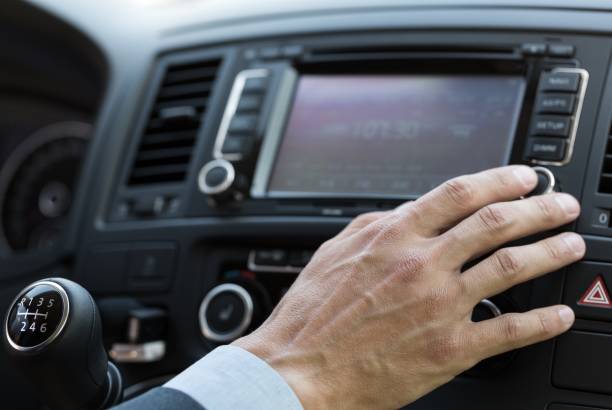 Do I really need one for my car?
This depend on you, if you are comfortable with the orthodox type that comes with your car then cool. But if I were you, I will avail myself the luxury this state-of-the-art new technology comes with and get one installed in my car.
Conclusion
Digital media receiver is simply, the rave of the moment, it is the latest bride that re-define your comfort on the wheels while you cruise around as it comes with so many facilities and allowances to perfect your listening pleasure without compromising your safety on the wheels.
We hope you found our article helpful and you won't have a problem answering what is a digital media receiver, if you have a comment or question, drop it in the box below, we will be glad to hear from you.