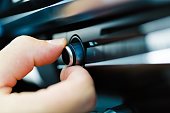 A satellite radio also known as a tuner or receiver is the radio that affords you the opportunity to get connected to and receive music or sound from your home, car stereo or both. This privilege is dependent on the type of radio your purchase out of the many in the market and the accessories that come with your selection which may include your subscription and acquisition of satellite radio antenna.
We intend to answer what Is a car satellite radio, how this gadget works, the importance of having one in your car and how you can install it if you finally decide to get one.
Important things to consider when choosing my satellite radio?
There are various things to consider when making a decision to acquire a satellite radio for your car and this will be based on your location and where you intend to be using it thereafter.
The quality of sound desired and the design of the radio which will enhance the signal reception should also be on your top list of consideration. Here, we have three categories of satellite radio namely the internet-based, the dedicated and the Dock and play radio satellite.
Dedicated car and home radios
This type only works with an in-dash car stereo through the special antenna that connects it to the stereo which is placed on the car roof outside for the moving vehicle while the home type of satellite radio works only inside the house with its antenna also mounted close to and facing the window for better signal reception. Good example is the low-profiled SiriusXm sxv 300.
Dock & Play radios
The Dock and play type are compact unit that work with some accessories which enhances its ability to play over both the car and home stereos. One major advantage of this type is that it is transferable from home to the car and vice versa allowing you the opportunity to pay just one subscription. It also works with a compatible boombox when installed. Example of a Dock and Play radio satellite is the extremely versatile XM Onyx EZ.
Mobile or Internet-based radios
The third one of this series is the latest. Once you have a computer network capable product such as Blu-ray player or television with an internet browser, it is possible for you to use your fast-speed internet to get to your SiriusXM programming.
You can download an application offered by SiriusXM for tablets and smartphones to let you into your music account or files and enjoy good music from your storage while you go. The device will switch over to its data plan should internet connection fail.
With SiriusXM, you do not acquire separate antenna for the device. It can be used at home, car, office and as a portable device wherever you desire.
Although this device is not configured with some specialty programming device such as live sports option like others but it offers extra channels that are hitherto not available on so many older series of satellite radios.

Getting radio service
To enjoy good satellite radio service with the Dedicated or Dock and play option, you would need the following:
a satellite radio (inside your car or home)
a satellite radio antenna and
subscription to the SiriusXM service
To enjoy satellite radio service with Internet-based products, these are the necessities you will need to put in place:
A mobile device like a tablet or smartphone or
A computer network-capable product
A subscription to the service
An application or internet browser to access the SiriusXM service.
How satellite radio works in a car
Satellite receiver radio broadcasters delivers clear signal from the earth satellite to millions of subscribers with clear, accurate and real-time information that is undistorted.
There are different types of this satellite radio device as enlisted above but while we believe all work according to capacities, we have particularly developed our interest in the SiriusXM radio receiver because of its efficacy, performance and technology build-up.
Therefore, as a typical example, we shall discuss the effective workability of this device using the SiriusXM as our basis.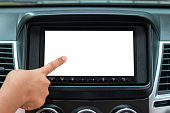 The Sirius XM
Much as we have favorite food, car, city and even football club, talking of satellite radio receiver, one cannot but favor the Sirius XM based on what it comes with in terms of technology.
Although, there are numerous radio stations yet we have our preferences, sometimes this can be preset into our car radios while we make our selection for either authentic information or accurate news when driving.
We may not appreciate the reason why we squarely need a satellite radio that works perfectly in our vehicles until we decide to travel out of town, far away from our domain.
This time, the signal of our favorite radio station begins to fade into static as most radio signals can only travel 45 to 65 kilometers from their source.
Embarking on a long journey that takes several hours can leave you with no option than to change radio stations every half-hour or there about as the signals keep fading while you keep scanning for just anything to feed your ears.
This becomes irritating and disturbing particularly when you want to be up to date with the news or you have some program you don't want to miss.
With the above scenario, you can imagine how you will feel if you are hooked to a radio station that can cover more than 35,000 kilometres away from its station to accompany you on such journey with absolute clarity.
This is SiriusXM type of unquantifiable delivery and power of new technology you will enjoy should you get one for yourself.
You will not have any reason to change the station but just the music, the news and few commercial interludes to spice up your journey while you concentrate on your driving!
SiriusXM is a combined product of two giants that came together to reinforce satellite radio service technology in a robust way by offering uninterrupted satellite radio (also known as digital radio) and an almost near CD-quality music far higher than the FM beamed to your car radio directly from the space at your beacon any time.
The coming together of these two communication giants in 2007 gave birth to the name SiriusXM and received official approval from the appropriate authorities but could not take effect until July 2008.
Since this year, SiriusXM had been dominating this space of satellite radio information business. Our digression above is to underlay hard core background information as to how this particular device will serve you.
Connecting your Sirius Satellite Radio
You can connect your Sirius satellite radio in two ways which are either through direct connection or wireless connection.
Wireless connection
There is an FM transmitter in your Sirius radio receiver which sends the audios from it to your car radio follow these steps to connect wirelessly:
Get to purchase cassette adapter, audio cable connector which is to work with both your newly bought Sirius radio and the existing stereo in your car to connect the two gadgets together through a 1/8" stereo male connector. Note that this can only work if your stereo comes with a LINE In input or have an AUX IN ports.
Power off the FM transmitter on your SiriusXM satellite radio device.
Select a particularly free frequency not being used by any local station through effective scanning process.
Preset this chosen free station on your car stereo.
Put on your SiriusXM satellite radio to access the menu tab or settings. Pick the FM frequency adjustment tab to change the frequency number to any choice to match up with FM frequency just preset on your car radio. This now becomes your Sirius satellite radio set station automatically.
Your antenna is equally very important as your gadget because clear reception of signals largely depend on it as your travel far so, select the best antenna. If where you frequently travel to have many FM commercial stations, you may wish to skip the extender antenna to settle for the one existing on your car.
Connect the Sirius satellite gadget to your stereo by following this connection process: connect the cassette adapter directly to the Sirius radio through the 'audio out' or 'line out; port. Insert the adapter into your car's stereo cassette slot. Merge one end of the audio cable to the Sirius radio with the 'audio or line out' jack and connect the other end to your car stereo through the 'Aux In' or 'Line In' input.
Test your connections by powering your SiriusXM car satellite radio tuning to various stations of your choice.
Please note that to avoid causing irreparable damage to your car stereo and by extension the entire car audio system, get familiar with the manufacturer's guide as set out in the Manuals before embarking on any installation process.

Direct Connection
This type of connection provides you a better audio performance than the above wireless style by removing the possible interference from your local FM broadcasters. The choice is basically yours.
To connect directly under this style, purchase good cassette adapter from your local dealer to deliver good audio performance and hitch-free installation.
Plug the adapter into 'Audio Out' or 'Line Out' port on your Sirius radio and insert the adapter straight into the cassette slot of your car.
Turn off your Sirius radio FM transmitter.
It is better to listen to your Sirius radio via the FM radio of your car for reduced FM interference and great audio performance.
Get the FMDA (FM Direct adapter) installed. This may require you getting the help of a professional.
Match up your Sirius radio FM channels and your car's FM radio. Also, professional touch may be needed
Plug an end of the cable into the 'Audio Out' or 'Line Out' jack in your Sirius radio and plug the other into your 'Aux In' or 'Line In' port on your car radio.
Then turn off your Sirius FM transmitter off.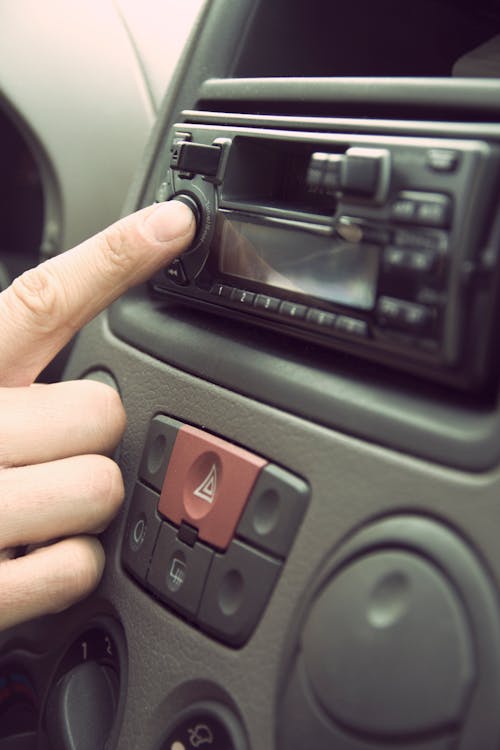 Best Sellers in Car Satellite Radio Equipment
SiriusXM SXV300V1 Tuner
SiriusXM Onyx Plus
SiriusXM Onyx EZR
Sirius XM 21356
SiriusXM SXPL1V1 Onyx Plus
SiriusXM SXV300v1
JENSEN CDR462 6.2" LED Multimedia Touch Screen
Jensen CMR270 7" LED Digital Media Touch Screen
Seiko SRPE57
Sirius XM 21356 SiriusXM SXPL1V1 Onyx Plus
SiriusXM SXDH3
SiriusXM FMDA25 Direct Adapter
Conclusion
With what you have just installed in your car, do you know that you can actually start a party using your car stereo anywhere anytime? That is the beauty of car satellite radio and its attendant technological advantages over other gadgets.
We hope you now know what car satellite radio is, if you have a question or comment, drop it in the box below, we will be glad to hear from you.