In most countries over the world, it has been confirmed that car accidents are one of the leading causes of death amongst children and teenagers. That's why in the United States of America, states independently began to enact laws that would reduce to the barest minimum the number of children and teenagers who could be at risk if accidents occurrence. One of these states is Tennessee. So in this post, we will be looking at the Tennessee car seat laws and how it impacts road users. Stay tuned, it's going to be a jolly ride.
The law states that children who are not yet up to the age of 12 must use an appropriate restraint system for their seat, children that are not yet up to the age of 8 must all be at the back seat, and toddlers that are less than one year must be positioned facing the rear. The law goes further to state that children who are between the age of one and three years can be facing forward but still at the back seat, while the children who are between four years and eight years must use a booster seat system that favors belt positioning.
Finally, children who are between the ages of nine and twelve must ride from the back seat and must use the adult seat belts. check here for car seat reviews
To buttress these laws, it might interest you to know that the American Pediatric association suggests that toddlers below the age of two years should always ride facing the back of the car.
All of these are to ensure safety not only for the child, but for all road users, as this will help to create a safety awareness for road users in the state of Tennessee and ultimately reduce incidents on the road.
As you read further, we will be expanding these laws and see if there are exceptions in some cases. But before we start, let us consider a brief history of the Tennessee car seat laws.
HISTORY OF TENNESSEE CAR SEAT LAWS
After careful observation on how many children and teenagers were the victims of road accidents, child safety and pediatrician Dr. Robert Sanders had to recommend to the state of Tennessee General Assembly to pass a law enacting the use of safety restrains for children.
After many deliberations, in 1978, the state of Tennessee finally passed child restraints law. When the law was passed, they noticed a dramatic decrease in the number of children that were casualties in car accident.
The state of Tennessee was the first to pass one of such laws, and when its success was noticed by other states, they followed suit. In the year 1985, most, if not all the other fifty states had passed the law.
So thanks to Dr. Robert Sanders (Dr. Seat Belt, as he was fondly called) and his wife, we have safer road conditions for toddlers, children and teenagers. His recommendations are still saving lives till now.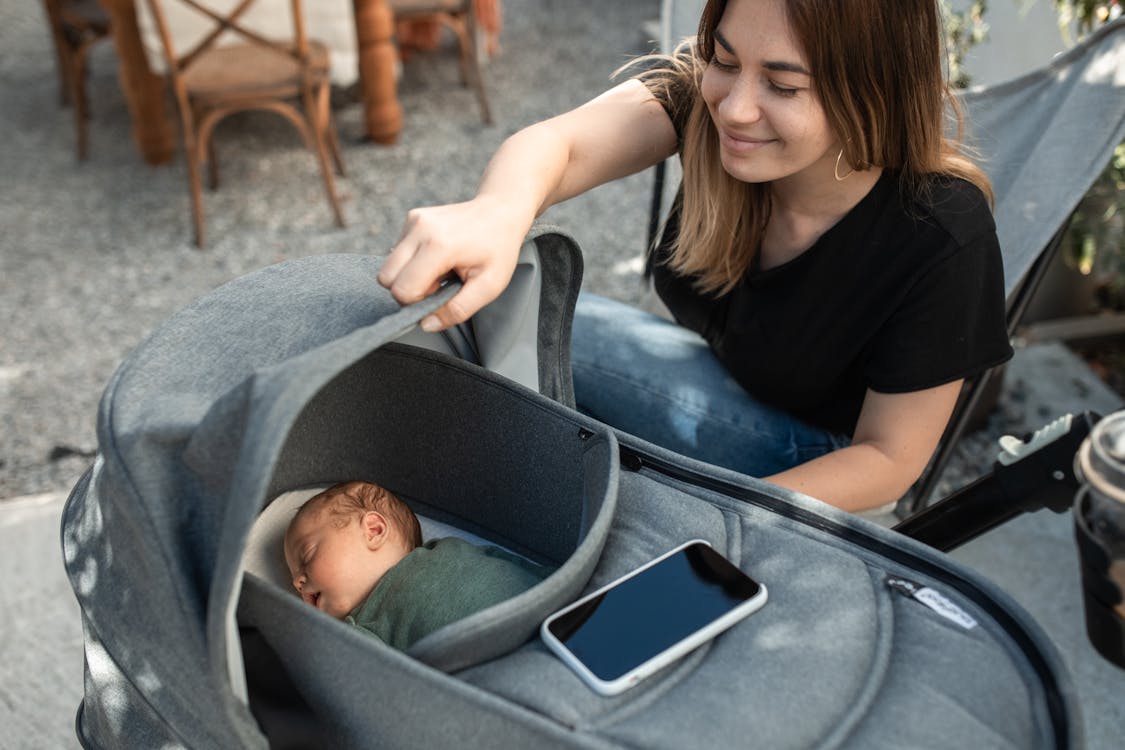 UPDATED TENNESSEE CAR SEAT LAWS
As we all know, laws are being re-assessed periodically to stay ahead of the current trends. What was applicable in 1985 might not be so now. So find below the updated version of the Tennessee car seat laws.
Laws for front-facing car seats
A front facing car seat can be used by a toddler between the ages of 1 and 3 years so far as the child weigh more than 20 pounds. The car seat must also meet all the federal safety standards.
There are car seats that have recommendations for usage from the manufacturer that differ slightly with that of the state law.
There is provision in the law for you to follow the manufacturer's recommendation, because it has been observed that their recommendations are stricter than those enforced by the state.
It is also in the law that until a child gets to the age of 4 years and attained a height of 4'9", he or she should always be in a front-facing car seat.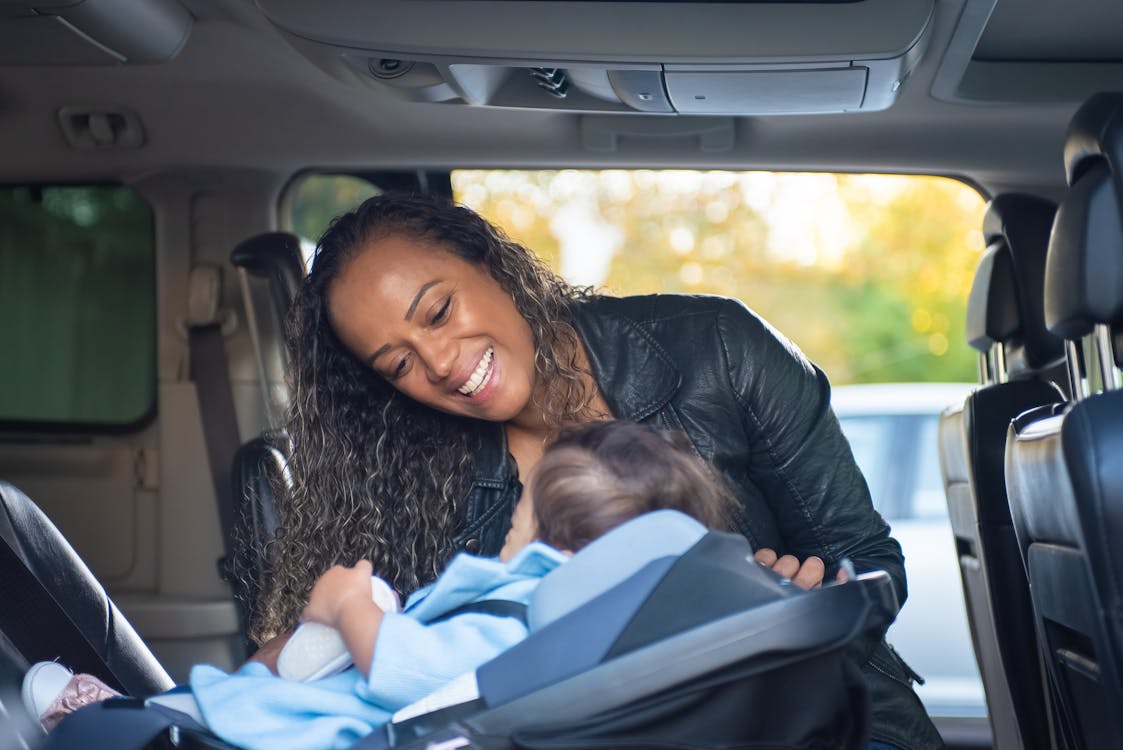 Laws for rear-facing car seats
Whenever a child who is not up to 1 year and does not weigh up to 20 pounds, is in a moving vehicle, he or she must be in a rear facing car seat.
However, if you buy a rear facing car seat and the height to weight differs from that enacted by the state, but adheres to federal safety standards, you are free to follow the recommendations stipulated by the manufacturer.
It is worthy of note that the toddlers should be kept in the back seat of the car at all times. If, however, you have a car seat and put it in the front seat of the car, make sure you do not have airbag.
If you still have one, disconnect it. It has been observed that when deployed, airbags can cause severe harm to babies. It can even suffocate the child and ultimately lead to death.
Laws governing booster seats
A booster seat is an additional or extra seat that is placed on an already existing seat for a child to seat on. In the state of Tennessee, children within the age range of 4 to 8 years, and who are not taller than 4'9" must be in a booster seat.
Same booster seat must have a standard seat belt harness, and apart from the Tennessee car seat laws, you must also adhere to at least one of the following federal safety guidelines:
Booster seats with headrest: if your car seat does not have a head rest, or it has a head rest but it is spoilt or damaged for some reason, the child has to be in a complete booster seat with head rest to protect the neck and head of the child.
Children are liable to suffer severe injury if their neck and head are not protected in event of an accident. Booster seats without backrest: you can use this kind of booster seat only and only if your car seat has good head rest.
The neck and shoulder of a child needs to be protected by all means when in a vehicle. So that if accident occurs, these body parts will not be affected fatally.
In all, it is always advisable to use booster seats that are full, complete, ergonomic and offer all round protection to the child.
LAWS AND PENALTIES FOR SEAT BELTS
The Tennessee car seat laws also has provision for what is expected when seat belts are used. The laws that cover seat belts are as follows:
A child between the ages of 9 through 12 and is at least 4'9" must in any case be in a restraint system that is approved by federal safety guidelines. This also includes seat belt.
It is also recommended that such children in the above class always be in the back seat of a moving vehicle.
Teenagers within the age range of 13 to 15 must also use a standard seat belt, however, they are allowed to be in which ever passenger position of the moving vehicle they choose (i.e. front or back).
For the rule in point three, there is an exception. It is permissible for children who are being given restraints systems that have been modified or prescribed medically to ride in a moving vehicle. In this case, a signed document by a physician must always be in the vehicle as proof that the restrain system has been modified.
It is your responsibility to make sure that teenagers less than 16 years all use seat belts if they are riding with you. If this law is not adhered to in the state of Tennessee, and you are caught, it could attract a fine of $50. If the parent or guardian of the teenagers are also riding with you, it could attract a further $50 fine for the parents or guardians.
The state of Tennessee under the Tennessee car seat and seat belt law has the sole right to pull any road user over and give a ticket or a fine for not using a seat belt properly, even if no other infraction was detected.
It is your sole responsibility to make sure that both you and other passengers in a moving vehicle are all using a seat belt, or using a car seat or booster seat as the case may be, at every given time.
It is important to note that there is still a restriction to all the laws listed above. But this exception only applies to taxi cabs, large passenger vans, school buses, staff bus and the likes.
Conclusion
The Tennessee car seat laws are to the advantage of all people living in the state of Tennessee. It was not enacted to the inconvenience of anybody in any way.
Instead, it was enacted for the safety of all road users. You must have noticed that most of the laws relate to toddlers, children and young adults. However, it is adults who know the repercussions that should enforce it.