Dash cameras are handy additions to vehicles as they help protect your vehicle from accidents, by giving you visual and sometimes audio information of what happens around your vehicle as you drive. A dash cam that is a favourite among car owners is the REXING dash cams, however we'll specifically be reviewing the Rexing VI 4k DashCam.
These devices may come in solo or dual units. That is, some may be sell as just front camera, rear camera or both. However, they all serve the same purpose of acting as a surveillance tool and providing visual evidence in the event that an accident occurs.
About Product
The REXING V1-MAX Solo Dash sold by RexingUSA is a camera that offers a 4k video capture resolution which is amazing, when you consider the fact that other dash cameras come with a 1080P video recording quality.
This device has a product dimension of 4.5 x 2.5 x 2 inches and weighs 1 pounds. The screen size is 2.4 inches. The box contains the Rexing V1-MAX dash camera, a USB cable, 3M adhesive mount, user manual, contact card and a 12ft in-car power cable. The device also comes equipped with an advanced image sensor and a supercapacitor that allows the camera to function in any weather condition and temperature, especially when driving at night.
The Rexing V1-MAX also comes with an app called the Rexing Connect App that allows you to transfer and share video files from camera to your smartphone or PC.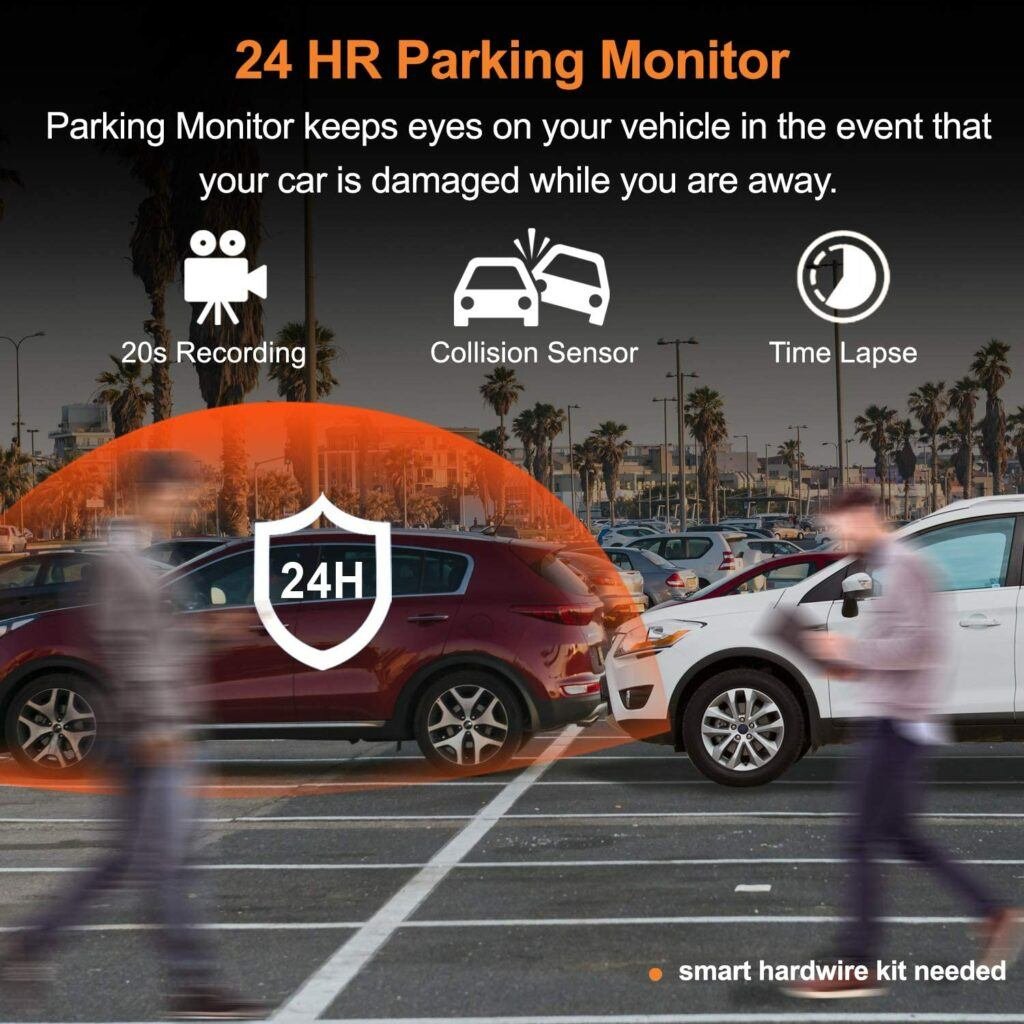 The V1-MAX also comes with a GPS Logger that provides real time information about your location using Google maps, routes, directions, speeds and so much more. You can also easily playback your video using this feature or the app. The parking surveillance mode also acts as a surveillance tool as it automatically starts to record whenever a vibration or impact is detect to your vehicle.
The G-sensor technology also starts to record once a collision is detected and this automatically saves the video as evidence. The loop recording helps manage storage by overwriting old unlocked videos.
What is Product For?
The Rexing V1 Max is a 4k front camera has a discreet camera that is use by drivers to monitor and protect all that happens around your vehicle while on transit.
It offers a clear video of what goes on around you, and ensures that you're covered especially with vehicles in front of you. It is One of best Dashcam Like Rexing S1 Pro Dashcam.
Who is it for and How Helpful can it Be?
The V1-MAX is designed to be use by all types of drivers, as long as you're out to protect your vehicle and need a device that can produce proof or evidence when there is a collision or accident.
This device is helpful to drivers as it has a working GPS Logger Like Vantrue Dashcam that records your location, directions, routes and even speed limit. The front camera also provides a view of what is happening in front of your vehicle as you drive.
FAQ's Related too Rexing VI 4k Solo Dashcam
How long can this dash camera record?
The V1-MAX can record videos at approximately 11 hours although you'd need a large sized memory card unless it starts to overwrites older video files.
What is the use of the inbuilt supercapacitor?
The super capacitor functions as the major powering technology instead of the usual battery. Also, it is mainly for emergency file backup, although your dash camera has to be plug to power always for this to function optimally.
My new SD card isn't working with my camera? What should I do?
You'd have to format the memory card directly on the camera using the format function.
How do I use the format function for my memory card?
To use the format function to format your memory card, you first of all, have to stop recording. Press the Menu button twice and you'll be able to access the setup menu. From there, you'd discover a MIC button through which you'll scroll down to format your memory card successfully.
How did I get only a front camera when the image advertised showed two cameras?
Sorry about that. The images advised can be misleading although the name of the product clearly states it is a solo dash camera.
How to Install it in a Car
Installing the Rexing V1-MAX is very easy as typical with all REXING dash cameras.
The package comes with a 3M adhesive mount and a plastic mount piece. The adhesive pad is used to stick the mount to the windshield of your vehicle. To install, you simply have to slide the device down the mount piece and secure it to your windshield, ensuring the mount piece is firmly placed on the adhesive pad.
Pros
Decent WiFi connectivity.
Great video capture resolution.
Large screen.
GPS works just fine.
Easy to install.
Menu system is intuitive.
Auto-save feature.
Cons
Misleading advertisement, it only comes with one camera
Unit is bulky
App is slow and doesn't function properly
Always rebooting
Poor audio quality.
Conclusion
Perhaps the most striking feature and function of the Rexing V1-MAX is the super clear video quality but that seems to be where the awesomeness of the product ends.
With a pretty decent GPS Logger, WiFi connection and the fact that it uses a supercapacitor instead of a battery, the Rexing V1-MAX performs reasonably above average but doesn't quite hit the bar when it comes to overall performance of the device.
There have been complaints about the app functionality as well as the audio quality of the device. Some users have also complained about the mount being fairly unstable causing the camera to fall off over time. However, the support system works perfectly well and the product is reliable so some users may find it useful.
Still, for a camera with only a unit (front camera) sold at the price of $199.99, the Rexing V1-MAX is a product that isn't recommended as there are other dash cameras that do superbly well for the same price, and come with dual dash cameras.