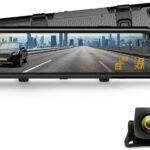 For every driver who wants premium security for his or her vehicles, getting a dash camera is always the best option.Some dash cameras not only work as dash cameras but also double as a useful hightech rearview mirror to replace your normal rear view camera and the REXING M2 Mirror DashCam Smart BSD ADAS Dual is one of such cameras.
Installing a dash camera in your vehicle is almost like installing a CCTV in your car as they act as a surveillance tool that records video and audio clips that allows you to see all that happens with your vehicle whether you're present or not.
About Product
The product weighs 13.7 ounces, a screen size of 12 inches and has a dimension of 12 x 2.75 x 0.75. With the package installation kits, GPS logger, Rexing M2 Smart Mirror Dash camera, Rexing rear camera with its cable. It also comes with a 12ft power cable and 1 Lithium ion batteries.
With a 1080P +1080P dual channel recording, the Jexing M2 Smart BSD ADAS Dual Mirror Dash Cam, it records simultaneously from the front and rear camera. Also a 12 inches IPS wide touch screen that is highly responsive and works effectively with just the touch of your fingers, you access real time information about all that happens around your vehicle while it's in motion.
REXING M2 Smart BSD ADAS Dual Mirror Dash Cam
The Jexing M2 Smart BSD ADAS Dual Mirror Dash Cam is also very easy to mount and set up in your vehicle. Another important feature of this device is that it comes equipped with an Advanced Driver Assist System (ADAS) that helps you monitor your driving carefully, informing you of when you've veered off your lane using the Lane Change Assist feature. It also identifies and eliminates blind spots, informing you of the right way to backup and park your vehicle.
The device also comes with a GPS logger that indicates your locations, direction, routes, time, speeding units, date, etc. The Jexing M2 Smart BSD ADAS Dual Mirror Dash Cam like other dash cameras, comes with a G-Sensor and Loop recording function, all geared at protecting your vehicles as the G-sensor detects collision and automatically records and locks the video recording as a proof of evidence incase serious damage is done to your car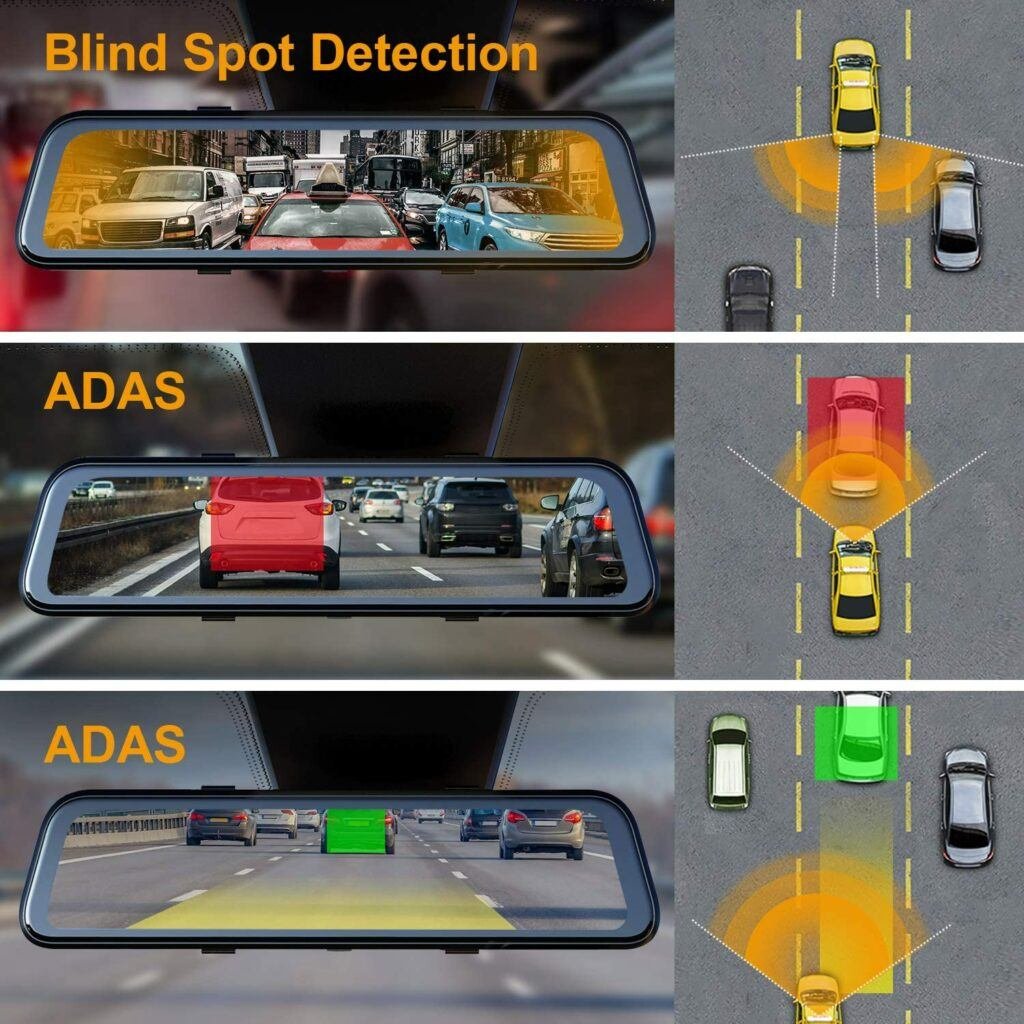 The Loop Recording function on the other hand, helps with effective storage management as it overwrites older videos over time as soon as your storage is almost at its limits. The parking monitor mode is almost the same as the G-sensor function except this works when your vehicle is parked and in statutory state.
What is Product For
The Jexing M2 Smart BSD ADAS Dual Mirror Dash Cam is mainly for securing and guarding your vehicle against unnecessary damage caused by accidents that may occur on the road as you drive. It is one of best Dashcam like Rexing S1 Pro Dashcam.
Who is it For and How Helpful can it Be
This product is beneficial to all categories of drivers as it is design to serve as a surveillance device, aim at protecting your vehicle at any time before whether you're driving or not.
It is helpful to drivers because it ensures that you're comfortable while driving and takes away the stress and worries of encountering hit and run drivers as you commute daily.
FAQ's Related to REXING M2 Smart BSD ADAS Dual Mirror Dash Cam
What's the maximum amount of storage card can the device take?
You can use an SD card of up to 256GB
My car requires about 35ft of cable to work, will this device cable work for me?
Unfortunately, this device power cable won't work for your vehicle as the length is just 12ft, no more than that.
How does the parking monitor mode work?
The parking monitor mode works when your vehicle is power off. Once it detects an impact, it automatically records a 20-second video of what caused the impact.
How to Install it in a Car
Installing this device is pretty easy although you'd have to refer to the user manual to be able to fix it successfully
In a case where it becomes difficult to do it on your own, you can enlist the help of a professional technician to help you mount your device successfully.
Pros
Good video quality
Has a Advanced Driver Assist system
Superb Night Vision
Relatively cheap
Equipped with the G-sensor and Loop recording function
Has a GPS logger
Cons
GPS doesn't work sometimes
Conclusion
The Rexing M2 Smart BSD ADAS Dual Mirror Dash is an easy to use device for drivers, especially for those who are trying out dash cameras for the first time.
Like everyone knows, everything that has an advantage has a disadvantage and this product also has its cons but in comparison with its pros, this is a bit insubstantial.
Although not as functional as similar dash cameras being sold daily, the Jexing M2 is a dash camera that is worth investing in although you'd have to start saving for a better one when the need arises.