Navigators are designed to fit any car model, and with advances in technology, these Navigators have been modified to suit any type of vehicle, whether for private or commercial purposes. The Rand McNally TND GPS Truck Navigator is one device that has been designed to easily help truck owners and drivers to locate known and unknown places easily, and now it comes with a navigation tablet for a seamless operation.
Nowadays, GPS Navigators have been created for trucks, to aid drivers who use these trucks for deliveries and huge supplies. Sometimes these drivers may have to drive to unknown locations and this is where GPS Truck Navigators come in handy to help these drivers locate their routes easily.
About Product
The Rand McNally TND Tablet 85 sold at $467.39, combines the functionality of an android and GPS tablet that makes a multipurpose device that you can use for navigation as well as entertainment purposes.
It comes with a reliable truck routing system and also comes with a powerful hardware that gives the tablet an edge over other navigation tablets sold in the markets. You also have access to your favourite apps and entertainment sites for smooth running.
The Rand McNally Tnd GPS Truck Navigator Tablet also comes with a sleek user interface and high resolution quality that makes your images and the tablet visual come out perfectly and smoothly.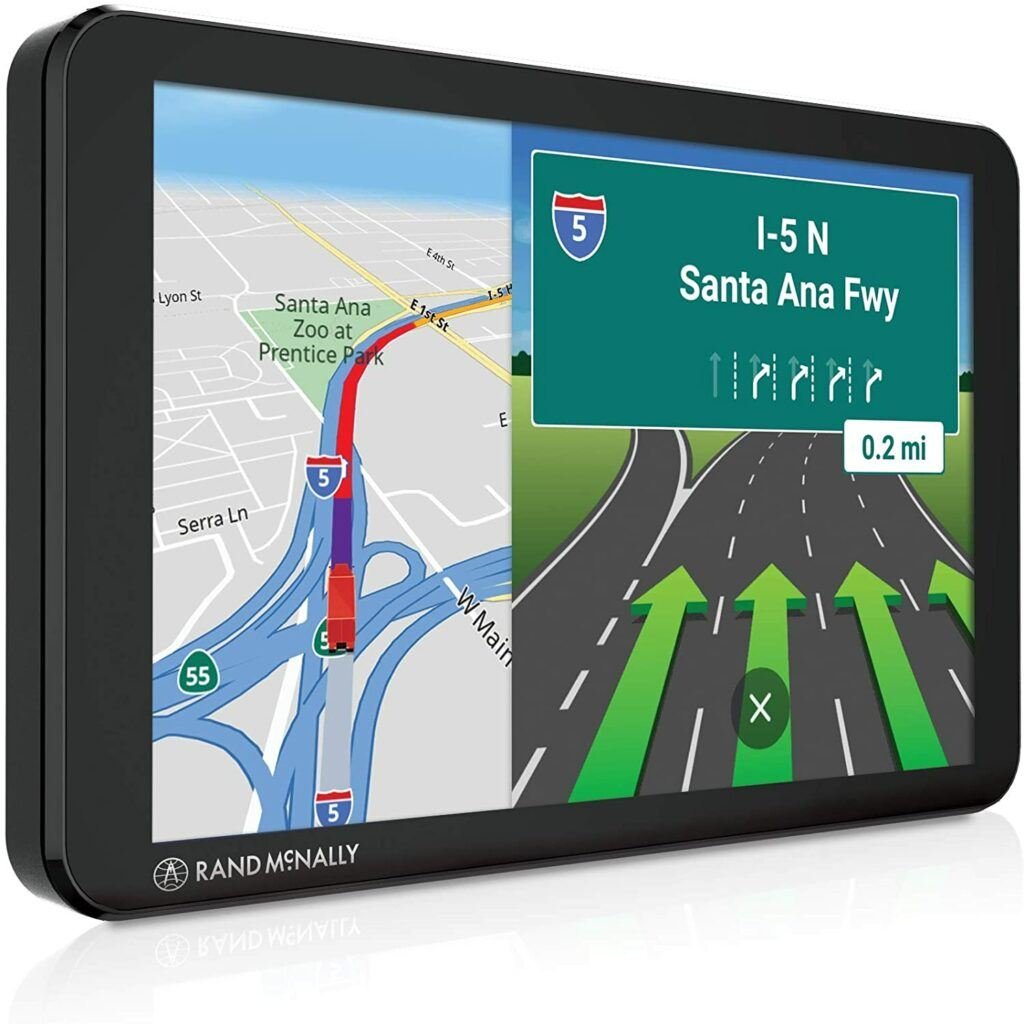 Packed with comprehensive map and route information of North America, with a 3D view of the terrain where you're located. It also notifies you of all highways, exits, crowd-sourced POI review and even a detailed weather overview. In all, you're getting the perfect driving assistant and experience the best driving content to help you navigate areas smoothly.
You also have access to other helpful truck information like traffic updates, weight limit, bridge heights and other useful tools for a smooth driving.
You also get a clear view of all that happens in front of you as it comes with a functional dash camera that makes it easier for you to see what's ahead without stressing yourself much.
This dash camera also comes with a G-sensor and Loop Recording function that ensures that the clips recorded via the dash camera are automatically saved.
What is Product For
 This product is used by truck drivers to navigate their location easily within and outside their original state. It is a navigation device that also functions as a dash camera and comes with useful alerts and information that the truck driver would find handy.
Who is it For and How Helpful can it Be
 The Rand McNally TND GPS Truck Navigator Tablet is created for all truck drivers who are in need of a device that can help them find their way easily in and out of town.
It is helpful to these drivers as it comes with great specifications that any driver would find really useful in having the best driving experience. Other Best Truck GPs is Garmin Dezl OTR700.
FAQ's Related too Rand McNally TND Tablet 85 8-inch GPS Truck Navigator
 How strong is the magnetic mount?
It's stronger and can hold your device even when you drive past the bumpiest road.
How can I access the prices of fuel, traffic information and weather overlay on my tablet?
First of all, open the Rand Navigation app and click on the icon with WiFi connected services. Right there, you'd find a display of fuel prices, traffic information and weather forecast.
Is it possible for me to enter my own route into the device?
Although this device is designed to help determine the route of your destination, you can still choose to add your own route to the device.
To do this, select your location by clicking on "Choose Destination" and then confirm by tapping on "Add as Via"
How do I adjust my truck settings and warnings?
Tap on the Settings icon and find the Truck Info icon, from which you can customise your truck settings. You can also do the same for warning by clicking on the Warning Tab to adjust its settings.
How to Install it in a Car
To install the device in your vehicle, follow these process
Select an area on your vehicle that's open to easily get signal reception
Clean and dry your desired mounting area
Remove the protective film off your suction cup
Attach two pieces of the mount together
Adjust the angle of your mount to your vantage area
Pull the suction cup lever to release the suction
Go ahead and plug in the power cable to the car's 12V power source
Place the suction cup against the mounting surface
Press the suction cup till you hear a clicking sound
Place your tablet on the mount
Adjust the tablet to your desired view, and ensure it isn't placed in a way that blocks your view while driving.
Pros
Sturdy design
Sleek user interface
Easy to read display
Comes with comprehensive truck routing function
Updated maps
Has a notification/alert system
Has a dash camera installed
3D view
Steady mount
Cons
Navigator freezes too much
Too expensive
Wrong map directions
Crashes easily
Can't locate alternative routes
Conclusion
The Rand McNally TND Tablet 85 8-inch GPS Truck Navigator which is a good camera with its unique features, unfortunately doesn't hit the mark when it comes to functionality.
The only thing that seems to have made this device stand out from its predecessors is the fact that the mount is strong and the device doesn't fall off.
Sold at an extremely expensive price of $467.39, this device has a lot of negative reviews on Amazon and while user experience is purely personal, it's better you get an alternative to this rather than purchase this device.