Winter period is a critical period of the year when virtually all things may stand still if adequate preparation is not made in advance. Part of what is needed to be prepared for is how to personally protect yourself and your loved ones against acute cold as well as how to enhance your mobility to and from your working office or go about your necessary shopping.
For any of the above reasons, there are many necessary accessories you must get ready for yourself, your family as well as your car as outlined below. Check out our list of must have winter car accessories during winter season.
1. OxGord Windshield Snow Cover Ice Removal Wiper Visor Protector
This is an all-weather, be it winter or summer, its an automatic sunshade suitable for your car, truck, van or SUV that assists in removing snow ice particles from your windshield for clear visibility without resulting to the use of brush or shovel.
It offers full coverage of the entire windshield and fitted for most cars, SUVs, vans and trucks alike. It is an all-weather shield guard measuring about 75" L x 0.1" W by 42.25" Height which can accurately be applied for proper fitment after taking normal measurement of your windshield.
Easy and very fast to install – requiring no tool and any use of accessories. Just hook it to your front doors and side mirrors with no assistance of magnets or suction cups.
OxGord Windshield is made of thick strong 600D polyester to protect your windshield from snow, rain, sleet, hail, ice and water. It also shields your car from winter debris, snowstorms and weather.
This product guards your vehicle against frost as its thermal shield captures heat and ensures you experience a snow- and ice-free morning, day and night as well leaving your front windshield clean and clear to improve your visibility and support your safer drive while on the wheel.
Its side panels closely stuck inside your car's front doors to deter thieves from removing the protector or from being blown off and away by heavy wind.
Pros
It protects your windshield day and night against snow, ice and sleet
It is suitable for all weather
It enhances clear visibility while you drive
This product is suitable for all types of cars and vehicles with accurate measurement taken
It is very easy to install – no tools or other accessories required
It cannot be easily stolen as its side panels stuck perfectly into the front doors
Cons
Being black, it may fade with time when used continuously to shield sunlight
2. SnoShark Snow Removal Tool
How would you feel getting outside where you parked your car overnight only to meet it half-submerged with snow while you are in a dare hurry to rush down to catch up with an appointment? Pretty disturbed? Yes, you will be.
But worry less, as you can clear the snow off your car without stress with the SnoShark snow removal tool built with a broad and smooth edge to efficiently and effectively clear even large amount of snow within a spark.
You experience or feel no damage or even slight scratch on your car with its smooth and sleek edges unlike you will when using a shovel.
Its foamy sleeve will clear everything from your windows to the hood of your vehicle while the other side is built with an ice scraper to clear even the most stubborn ice patches within a second.
This product is suitable for any type of vehicle, big, medium and small, cars SUVs and trucks alike. SnoShark has an extendable handle to be applied conveniently even to the top of large SUVs.
With its sleekly collapsible design and lightweight, you can freely store in its factory-supplied water-resistant bag for proper and easy storage after usage or when not in use.
3. Trac-Grabber – The Traction Solution for Vehicles
When approaching winter period, you ought not start to get agitated on how to escape the effects and its disturbing encounters on your vehicle. To avoid getting stuck this snow therefore, your best bet is to get one of this wonderful Trac-Grabber, the perfect traction solution for vehicles in winter.
This product serves you better and more effectively than an arduous use of shovel, unhygienic use of piece of wood to clear snow off your car or painful and tasking pushing.
This simple gadget works magically with a variety of cars, ATVs and vans to provide traction when stuck in the snow, ice or mud. Your car's tires are secured by Trac-Grabber's rubber base and by applying one system to two of the wheels.
The Trac-Grabber spins with the wheel to contact and connect with the ground thereby lifting and grabbing the tires out of the difficult conditions back onto stable ground.
The gap interface between your tire and the durable rubber of this Trac-Grabber (which is about 8" in length and 1" in depth) will provide ample space to disallow any interference with your tire rotation.
Key Features
It is universally available for cars, trucks, SUVs and Vans
Products is constructed to give room for your tire's rotation for easy movement out of mud or ice
Easy to use and store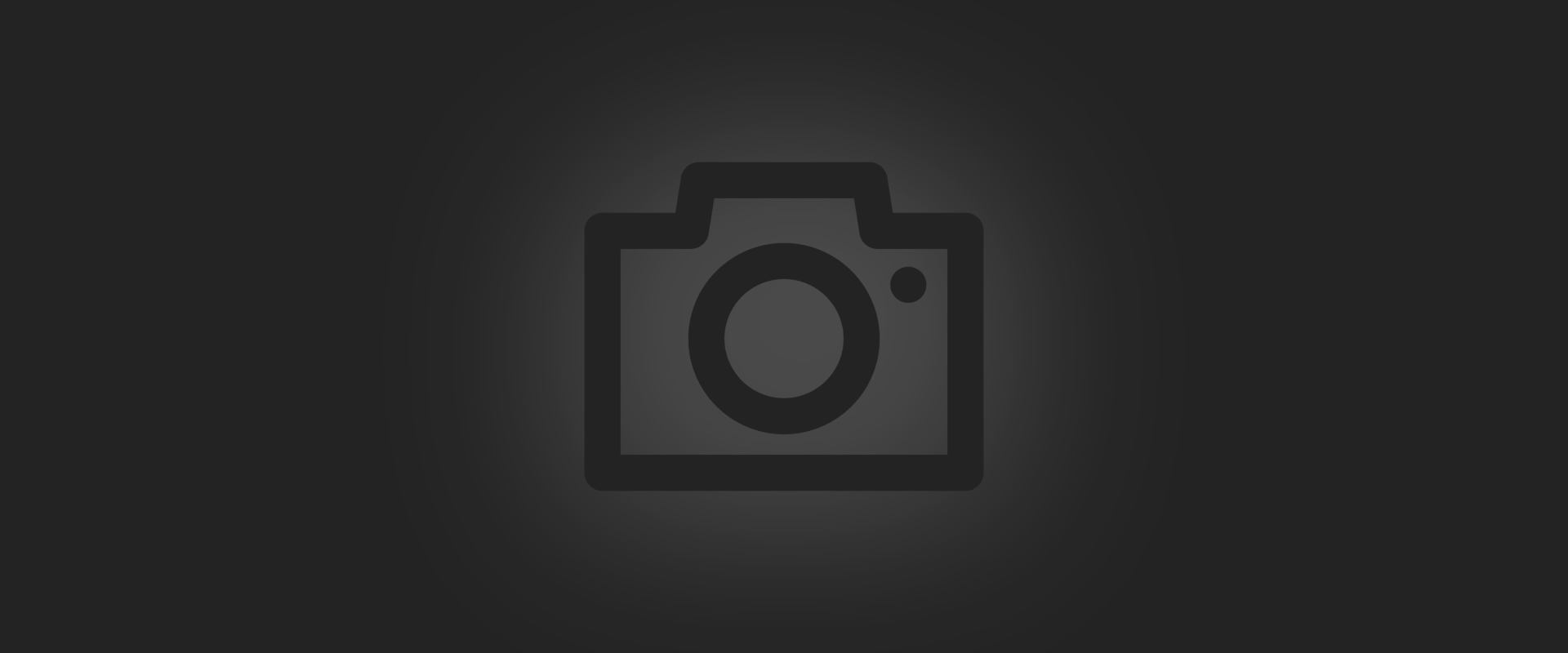 4. NOCO Boost HD GB70 2000 Amp 12-Volt Ultra Safe Car Battery Jump Starter
This GB70 2000amps is an ultra-portable, compact and lightweight lithium car battery jump starter pack suitable for 12-volt batteries with which you can jump start your dead battery in a matter of minutes up to not less than 40 times after a single charge.
It is very safe to be used as it is built with spark-proof technology and reverse polarity protected as well. This GB70 sizable car battery jump starter is made with a high output powerful 400 lumen LED flashlight and 7 light modes of low, high, medium, flashing, strobe and SOS emergency lighting.
When fully charged, it can hold its charge for up to one year without being recharged. It comes with internal battery that can be utilized to recharge any personal mobile devices like smartphones, tablets, or any other USB device.
On the other hand, you can use any powered USB port to recharge this product conveniently and successfully. You will enjoy this product for its high-discharge lithium technology which made it safer to operate in any climate.
It comes in a water-resistant enclosure rated at IP65 and a rubberized over-molded casing to prevent scratching or marring of surfaces. It delivers rapid charging in 2-hours via the vehicles auxiliary port.
This product comes with a 2000amps that can jump-start even a completely dead car battery and is suitably designed for any 8-litres gasoline engines and 6-litres diesel engines such as a car, a truck or boat.
This product is compactly packaged with a GB70 battery jump starter booster, XGC male and female connectors, heavy-duty battery clamps, XGC cable, USB charging cable and a micro-fiber storage bag to neatly pack it and the accessories together.
Key Features
It is engineered with a high output of 400 lumen LED flashlight and 7 light modes
Comes with a GB70 battery booster jump starter, heavy-duty battery clamps and XGC male and female connectors.
Built with a high-discharge lithium technology which made it safer to operate in any climate.
It comes in a water-resistant enclosure rated at IP65 and a rubberized over-molded casing to prevent scratching or marring of surfaces.
This product offers rapid charging rate within a period of 2-hours via the vehicles auxiliary port.
It is rated at 2000 amps and suitable for all 8-litres gasoline engines or 6-litres diesel engines
Pros
It is safe to use as it features spark-proof technology
It comes with 1-year manufacturer's limited warranty and lifetime customer support
With just one full charge, it can be used for a year plus without any hassle
It is mistake-proof as well as reverse polarity protected
It can be used to charge your smartphones, tablet e.t.c
You can recharge this gadget via a powered USB port on its own.
Cons
The cables are a little short and not convenient for longer range use
5. Stalwart 75-hblanket Electric Car Blanket
With heavy snow outside, even though there is allowance for car passage as you drive, the inside will still be hampered with cold despite whatever warmth apparatus and device you may automatically apply in your car.
To stay warmer and safer this winter, for you or your loved one, endeavor to get this Electric Car Blanket, it is the perfect cold weather accessory or emergency car kit made by Stalwart.
It is very easy to operate as you just need to plug it right into your cigarette lighter with its 96" cord and 12-volt fleece throw to cover up to even the backseat passengers to keep you warm while you travel thus making it very ideal for tailgating, camping or road trips.
It is suitable for cars, RVs, SUVs and trucks. Stitched from 100 percent polyester fleece, this product is comfortable, safer to use and very functional in operation.
Use it to keep your seat warm when the mercury drops or wrap up yourself while cruising around in your coupe all to your convenience to make you the toast of the tailgate when you unfurl this blanket.
Pros
It comes with long cord that makes it useful for anybody even to the backseat passengers
It keeps you warm in and outside the car by allowing you or your passenger extra warmth
It features 100% polyester fleece to deliver maximum warmth
It is comfortable, very safe and functional.
This electric car blanket is gentle on your car's battery and safe for extended use.
This product comes in a generous size of 42" by 58", large enough to stretch across two front seats or cover an entire back row of most cars, trucks and SUVs.
It is engineered with thin wire that gives off warm and comfortable heat
The blanket folds easily to be stored in a car trunk or in backseat without taking up too much space.
It can doubly be used as an emergency car kit pending when you get to the nearest care giver.
Cons
It has only one heat control; no low, medium or high level.
It gets dirty easily and appeared delicate to be washed manually or with machine
It is a little too expensive for the quality.
It can catch fire easily if used for longer period as it has not heat level regulator
6. Laptom Windshield Snow Cover, Extra Large & 3-Layer Thick
Are you sure you are tired of having heavy coverage of snow, frost or ice on your car every morning, taking extra time and strength from you every day to clear?
Sometimes, too hard and extremely cold for you to scrape or brush by most available and workable tools? Or after you have done all you possibly could and long period of scraping, it is still not clean thereby wasting a greater part of your time with no meaningful result? Why not try Laptom windshield snow cover?
This product is an extra-large 3-layer thick strapped and double fixed magnet designed windproof outdoor car snow cover is built suitably for any car, truck, van or SUV.
It comes in 3-layer material for 3-level protection as it is made of Peva, Cotton and non-woven fabric to resist water, wear and low temperature at all times.
It is thicker than most snow covers delivering effective protection of your windshield against snow, ice as well as frost thereby saving your early morning time from scraping snow off your car.
Product is equipped with 4 heavy-duty elastic straps; 2 straps connecting with the buckle inside the car, and 2 straps with hooks to your wheel leaving you with no worry about your windshield snow cover being blown off by wind at all.
Laptom windshield snow cover comes in 85" by 50" universal size and elastic straps which makes it suitable for many vehicle types with compatibility and much flexibility.
It is built with two side mirror covers and security reflective warning stripes to avoid night collisions and offer protection for rear-view mirrors from freezing. Besides, the security flaps, it prevents the gadget from being stolen or destroyed by strong wind.
Key Features
It is designed with elastic straps to be universally fitted for all cars and vehicles
It comes with two side mirror covers carrying security reflective warning stripes to avoid night collisions
Aided by the magnets at the bottom and top and strapped with hooks on the side with clips that go inside the car, all helps to keep the windshield cover safer and intact.
Pros
Its 4 elastic straps protect by firmly holding it tight and secured from being blown by wind
Product is water resistant, low temperature resistant and wear resistant as well
Laptom is flexible and comes with great compatibility with most vehicles; cars, SUVs and trucks.
It is best fit that offers your vehicles best protection
Cons
The mirror cover may not be very compatible with all brands and vehicle models.
When the car is frozen or heavily covered with snow, opening the door and unlatching the elastic types may become a great deal.
7. Full Set – 2 IceKing Huge Snow and Ice Mirror Covers
Have your fingers gotten frozen or your car mirrors scratched while scrapping away ice and frost? Have you recently placed plastic bags over your side mirror to prevent overnight snow and ice and got very disappointed in the morning? Worry not. This is the best gadget your car needs against snow and ice attacks.
This dynamic IceKing car side mirror covers will make your winter morning a pleasant one from now. You will not only like but love this universal size all vehicle full set ice mirror cover fitted for cars, SUVs, trucks and vans that is built with advanced anti-bird poop technology.
This ice mirror cover comes in ultra-massive size that can house any mirror and its suitably fitted on any car, SUV, minivan, and even some trucks. It protects against birds attack and prevents damaging contact with any object on your driveway, either human vehicular or animal.
Key Features
With Full Set-2 IceKing huge snow mirror covers, no more frozen fingers as scraping ices, snow or frost
It is very easy to install and remove. Just slide over exterior mirrors and adjust your drawstring closely.
It's long strings is designed to lock covers inside the closed doors thus preventing unauthorized removal by any intruder.
Conclusion
Winter period comes and go year-in-year-out. There are many hazardous situations associated with this weather, ranging from blurred visibility, to extreme cold, to heavy snows that may hamper vehicular movement and so on.
As much as you want to keep your body warm in and out of your vehicle, you have to equally move around for your necessities. Getting some of the above products will keep your freely mobile and adequately protected to be able to carry out your necessary assignments or enjoyment as the case may be.
We hope you found our 7 must have winter car accessories helpful, if you have a comment or question, drop it in the box below, we will be glad to hear from you.