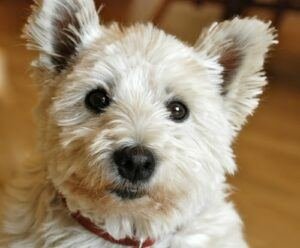 A pet lover's best companion can be his pet and this pet could be his car buddy from time to time. Close as you are to this cherished ally, it may serve as unnecessary distractions to you while you drive and lure you away from the much-needed concentration most especially on highways.
You need not worry so much about how to handle this situation as we have outlined and analyzed below some of the must have car accessories for pets that you will need to keep your pet under check as well as safe and secured while you concentrate on your driving to safely reach your desired destination.

1. Petsfit Mobile Pet Carrier
Petsfit Mobile Pet Carrier enables your lovely pet to travel with you wherever you go with all conveniences attached. Is your favorite pet up to 8 or 10 pounds? If yes worry not.
Petsfit is roomy enough to accommodate it comfortably as it features an adjustable mesh dome top that can be unzipped completely to change from a carrier to a pet bed in a minute!
You can remove this bedding at home for washing to enable your pet reuse it comfortably and happily any other time.
This mobile pet carrier comes with an adjustable padded shoulder strap that can double as a car harness if wrapped around the headrest using the seat belt to secure the carrier. You will find it in different color and it is fitted with useful side pockets.
With Petsfit Mobile Pet Carrier, you stay and enjoy every moment with your pet for most desirable and luxury-filled companionship.
You have a pet so lovely that you cannot afford to miss for a moment, get it along with you in Petsfit mobile pet carrier, so neat, compact and above all, affordable.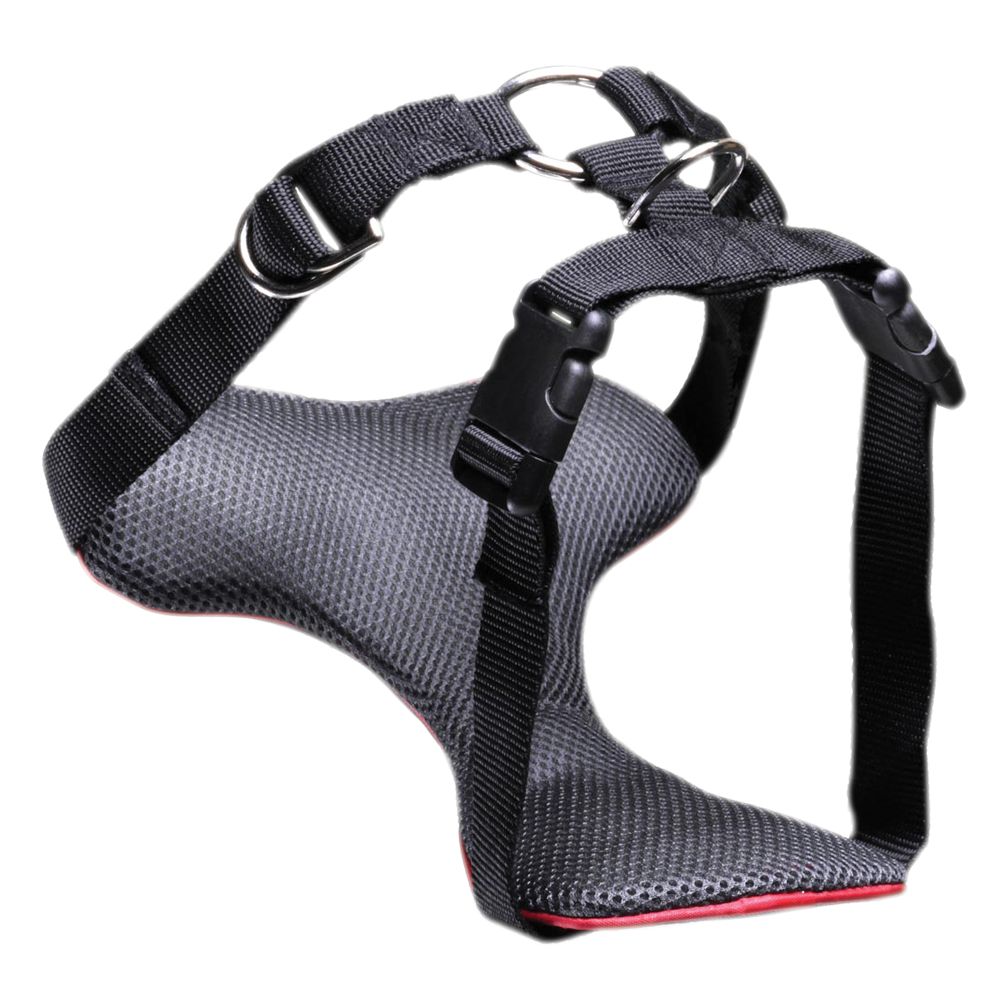 2. Pet Vehicle Safety Harness
Your pet is your friend, your travel companion and everyday neighbor in the house. Do you know they sometimes get angered? Sometimes can be naughty and furry, much as friendly as your pet can be, there are moments of anger with them just as mammals.
This intelligently created and designed Pet Vehicle Safety Harness keeps your furry friend intact and under control so as not to step out the window or cause distraction while you drive.
This safety harness is built from a special made strong material that comes with a breathable mesh safety vest which ensures your pets to remain safe inside your car while you take them on a ride round the town or on a longer journey.
It is designed to be fitted to all models and brands of vehicles as it comes in various sizes depending on the size and weight of your pet.
Your friend, I mean your pet, is strictly kept within his limit with the assistance of this harness while he continues his naughtiness inside the car allowing you the absolute freedom to concentrate more on driving and less on the hero beside you. You sure need this harness to keep him under control in the car.
3.

Attachadrink Water Dispenser
As water is highly essential to man so it is to plants and animals alike. You cannot allow your puppy lose his energy and weight while on a trip with you by keeping him dehydrated for hours. Can you?
Attachadrink Water Dispenser is your best car accessory to keep your pet well-nourished with necessary water supply when he is on a tour with you.
It comes with a suction cup attached to its end thus making it very easy to use on inside your car by adjusting the location and height depending on the height of your pet.
Your pet need not stoop down lowly in order to drink from this dispenser which also systematically reduces dripping due to the fitted pressure sensitive ball valve.
Just load in your drinking water and let your pet suck his water as and when needed on the way cooling off his thirst with ease.
To keep your lovely pet always hydrated and super energized for outdoor travel trips like never before, get Attachadrink Water Dispenser.
4. Sleepypod Air In-Cabin Pet Carrier
Sleepypod Atom is a modern air in-cabin Pet carrier for daily living that comes with innovations for which the company is highly reputed.
Its top and bottom are built with dark easily accessible mesh providing enough ventilation to enable your pet breath conveniently.
You do not have to pay through your nose to get one for your lovely pet. It comes with large pockets on both sides which can house his essentials as he moves with you on the journey.
There are straps on both ends which allow you to secure the Sleepypod Atom in your car. You may wish to know that this in-cabin pet carrier comes with a plush cover on the removable foam bed which can easily be washed with your washing machine at home.
Sleepypod Air Atom has a coated in and out fabric that can easily be cleaned up with a damp cloth in case of dirt. This mobile pet bed, in-cabin airplane carrier and car seat is suitable for your cat up to 5.5kg or 8 pounds weight dog.
Buy one today with its ultra- plush bedding and enclosed instruction card to create a home in your car for your lovely pet far away from home.
5. StayJax Front Seat Protective Cover
Give your best friend, your pet a royal treat. Let him be on the front row seat while embarking on a journey with you by securing an affordable Stayjax front seat protective cover for him.
This is made just for dogs and can easily be installed in just 30 seconds before getting on your way. It comes in 6P-free closed cell PVC which is durable enough to keep your seats safe from water and mud while providing some extra cushion for your pet.
The Front Seat cover also features a uniquely raised bump pattern to give your pup some added grip as you drive. The front seat cover is handmade to the best standard, well designed and built for uncompromising durability.
It is finished with double stitched leather made specially to allow space for your car seat belt and serve as harness for your dog.
The front seat cover is easy to clear when messed up, just wipe it with a damp cloth and off you go.
6. Portable Pet Staircase
Your growing or grown-up pets may be simply arthritic as he ages along thereby having a trouble climbing up your SUV or high-height car.
To get him along with you on your pleasure journey as an essential friend and companion, just get him a Portable Pet Staircase to ease his way into the car.
That's all you need. To use conveniently for your pet, just unfold it to four stairs or convert to a sturdy ramp for easy climbing or descending by your pet. When not in use, just fold it up to half its size to be stored safely in a corner of your car.
This portable staircase is constructed with a durable tube-like steel frame with hard plastic stairs and non-slipping coatings to provide adequate grip for your pet while stepping on it.
Your pet is your companion, simply rest this portable, affordable and durable staircase on the trunk of your SUV and give your pet an easy way to ascend and descend safely as he likes.
7. Petsfit Soft Crate 
Let your Fido relax in style and comfort with the petsfit Soft Create which is available in four sizes from small to extra-large to accommodate any breed.
It is strong, easily assembled yet sturdy to afford you a perfect home keeping as well as admirable usage while on tour. The crate comes compact and concise enough to fit in some vehicles to provide your pup a comfy spot while on the road.
Key Features
It is built with a zipper pull lock to prevent your pet from pulling off
Its front panel zips only open on the top and sides to give easy access for both you and your pet.
You can easily clean the outer lining and bed cover with the use of the washing machine.
Your pet deserves one of this.
8. Waterproof Car Seat Cover for Pets
Give your pet a luxurious and comfortable ride in your car with Waterproof Car Seat Cover for Pets just to keep him cossy and your car pretty clean at the same time.
This pet seat cover can also serve as a protective object against any threat protecting your seat from your kids even when your dog is not in the car with you.
This seat cover comes with seat anchors to keep the cover in place while the in-built non-slip net will ensure that your pet do not slide off as he is seated on the cover.
With this waterproof car seat cover, riding with your pets and family just got less messy, fanciful and more enjoyable.
9. Foldable Car Seat Pet Carriers
There are many car seat pet carriers in the market out of which you can buy but this is foldable. With thisfoldable car seat pet carrier, your feline friend can comfortably journey with you without compromising the neatness of your car interior.
They are simple but uniquely modelled accessory that provide a luxurious feel to your pets and keeps them calm and relaxed. It comes in free heavy azo dyes and metals such as arsenic, lead, mercury, etc which create a spectacular design.
It comes in color-fast materials that prevent its colors from bleeding off prematurely. This bag is easy to install, clean and pretty to handle.
It is purposely built to keep your car's front seat clean and free from falls, dirt, scratches, hair, and other messes. Most importantly, this comfortable seat will make them stay in place and savor the pleasure of the ride with you.
Treat your pet right; let him enjoy the front seat ride too, after all his is your pal!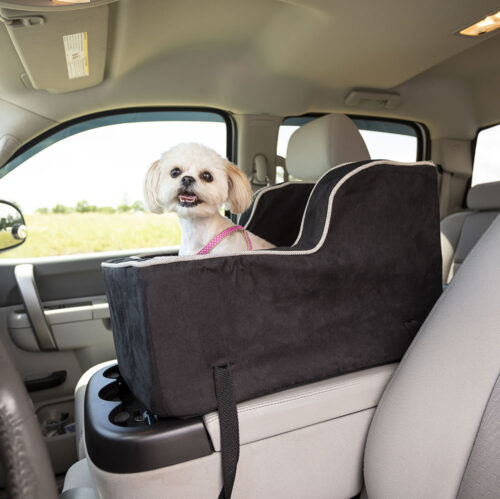 10. Snoozer Luxury High Back Console Pet Car Seat
Okay, you may not want to keep your pet on the front seat with you all because you have a friend riding with you. No big deal. Even at that, your pet can stay comfortably on this Snoozer Luxury High Back Console Pet Car Seat without hurting his feelings! Don't you feel so?
It is constructed with a safety strap that will keep your furry friend protected with the foam form and luxurious microfiber cover for additional comfort.
The high back will protect your pet from jumping out of the seat at will thus causing unnecessary distraction to you and your passenger who may not even be a pet-freak like you.
This seat fits ideally on a larger console as it comes with a detachable and washable cover and inner pad. There are varieties of sizes you can select from base on the weight and size of your pet.
Driving long distance with your lovely pet by your side closely will now be filled with bliss and fun with this luxury pet accessory.
Conclusion
If you are so endeared to your pet, you will not want it to suffer! Will you? So, to ensure your safety while you drive without compromising the good care your pet deserve from you, getting any or many of the above accessories for your car will not be out of place.
Tell us, what outstanding gadget do you think should be on this list and which would you advise as must have car accessories for pets
We hope you found our article interestingly helpful, if you have a comment or question, leave it in the box below, we will be glad to hear from you.