An automobile utility device is any gadget attached to a car that enhances the driver and passenger driving experience through every journey. Basically, an automobile utility device makes driving easier as it connects the driver to the vehicle and the road better.
Mr Carroll autool x91 car HUD, automotive smart GPS is a heads up display device that receives signals through satellite transmission.
This device uses this data to calculate and display data on the current speed, distance covered and compass direction.
Its well streamlined designed body and easy connecting modules makes it an ideal device for drivers who want to enhance the interior design of their car.
Sold for $74.99 on Amazon and other digital stores, the device is affordable for its value.
About Product
Fixed on the dashboard directly above the steering wheel, the Mr Carroll Autool X91 displays data of the current stage of the vehicle and the environment using satellite transmitted data on its screen.
Equipped with a high-precision satellite GPS signal module, this device reveals the current altitude, latitude, longitude, vehicle speed and warns when you speed past the road limit, vehicle tilt angle, vehicle pitch angle changes, compass, time, car battery voltage status etc., to ensure your driving safety.
Its tilt sensitivity is highly upgrade so it alerts you every time the car makes a 40° and over turn to avoid crashing the car.
Although the device is most compatible with European, Asian and American made cars, the Autool X91 display device can still be effective with other kinds of cars.
Mr Carroll autool X91 Car HUD, with Automotive Smart GPS Review
Mr Carroll Autool X91 car heads up display device is also equipped with a color HD LCD display with high resolution so it's display data comes out really clearly, saving you the stress of straining your eyes. You can also check out LUFI XF HUD.
This device also adjusts its screen brightness according to the light conditions in the car to help you see the displayed data more clearly.
Furthermore, it as an auto backlight feature that allows you to see the displayed data clearer in the dark as you drive.
Additionally, the device is equipped with a fatigue alert system that alerts when you've been driving for over four hours, informing you to take a break.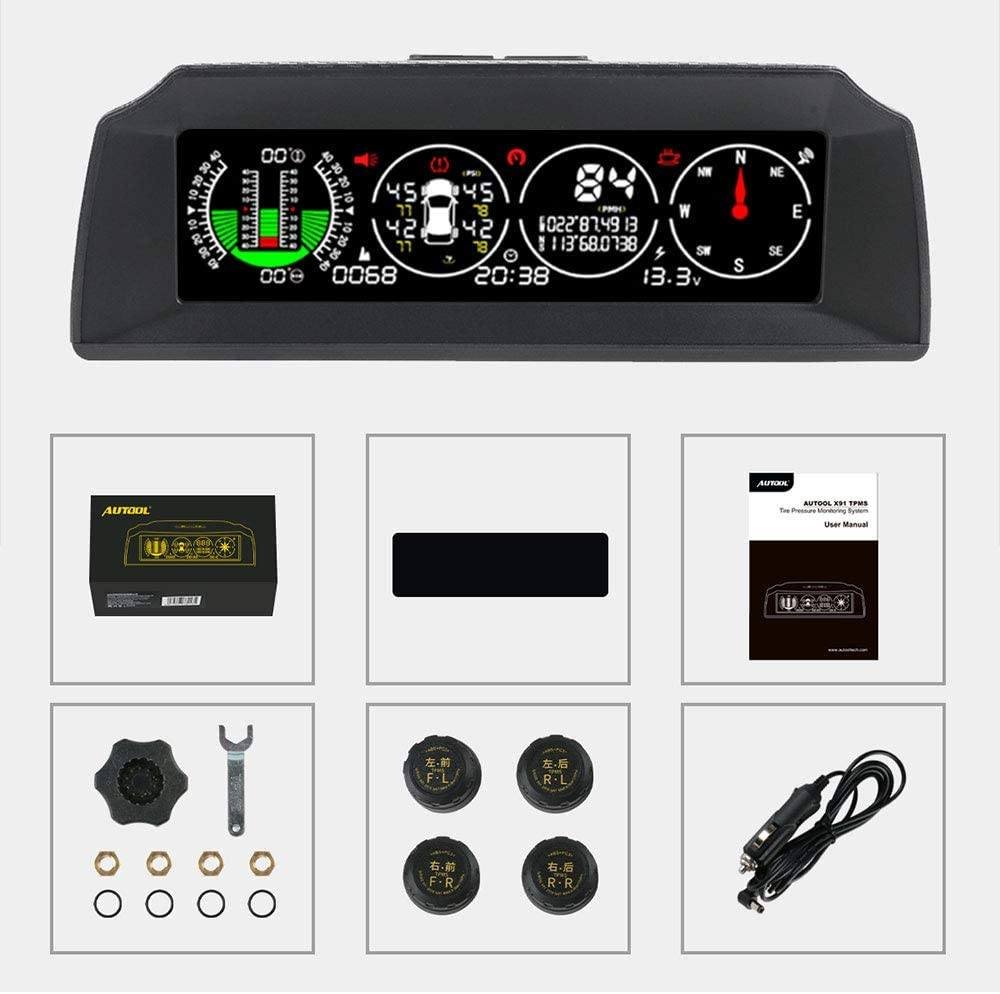 Despite its cost, the device comes with a lot of enhanced features and its classy design also enhances the interior look of your vehicle. It is easy to install and connect which makes it more user friendly.
What is Product For?
Autool X91 car HUD, automotive smart GPS is a vital utility device with user friendly connection settings which allows you to monitor the vehicle speed, vehicle tilt angle, vehicle pitch angle changes, compass, time and car battery voltage status without getting distracted as you drive.
Who is Product For and How is it Useful?
The Autool X91 heads up display device is equipped with a high-precision satellite GPS signal module which allows it to monitor and display the current vehicle location on its screen.
The device is placed on the front windshield, directly in front of the steering wheel to provide you with easier access to the data while driving.
 FAQ's Related to Mr Carroll autool X91 car HUD
Does this device projects displayed data on the windshield too?
No, it doesn't. Mr Carroll Autool X91 car HUD, automotive smart GPS comes with a screen where data is displayed.
What is the guarantee period for this device?
The device comes with a quality guarantee that lasts for a total span of 12 months.
 How to Install It on a Car
To install device on a car, firstly, you have to stick an adhesive product on the device.
Adjust and fix it in the vehicle for easy horizontal view after which you will start the car, connect the power supply and wait to receive the satellite GPS signal until the data shows normal.
Long press on either of both of the side buttons to adjust the time of the X91.
Pros
Easy to connect
Compatible with most cars
Free rotation
LCD auto brightness
Over speed alarm.
Fatigue driving alarm
Enhances design
Compass
Cons
Not readily available in most electronic stores
Not compatible with every car.
Conclusion
Mr Carroll autool x91 car HUD, automotive smart GPS is an advanced HUD device that's compatible with American, European and Asian made cars only.
Its photo sensitive feature allows the device to adjust its brightness automatically to suit the light conditions of your car. Furthermore, the device also comes with a high-precision satellite GPS signal module.