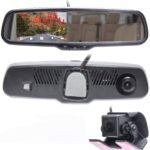 Safe driving is not just the concern of passengers, but also a core value for the driver. This is achieved by full concentration while driving: keeping hands on the wheel and eyes on the road, and most times, this might require considering the road behind— possibly during reverse modes or to check what's going on behind the vehicle.
It is a complete necessity in traffic situations. Considering the essence of safe driving, vehicles come with rearview and side mirrors to see what's going on behind them. But our particular concern in this review is the Lcd rear view mirror and how helpful it can be.
Most rearview mirrors are basically useless at night when headlights of vehicles behind are being reflected on them. Hence, the need to produce rearview mirrors that operate with night vision and other heightened specifications for the ideal user experience.
And in lieu of this desirable effect, the Master Tailgaters 4 Inch LCD rear view Mirror was manufactured. Sold at about $199, this product enhances the best driving experience and is very conscious of the car environment.
About Product
The Master Tailgaters 4 Inch LCD rear view Mirror presents three different camera orientations: the backup camera, in-cab camera and the dashboard camera.
Each of which optimizes the performance of the rearview mirror to ensure car owner's full satisfaction.
Its wide 170° back up camera covers a wide range view. However, the mirror does not have RCA input and will not work with Backup Cameras that use a Video RCA Connector, it is only compatible with the backup camera it gets paired with.
This dash camera has an adjustable angle positioning with a resolution of about 1080p. With its in-cab infrared camera giving night vision with about 1080p resolution.
The product weighs roughly about 2.88 pounds and has a display screen of about 4 inches to relay data from the cameras for visual display.
The 4 inch display screen takes up the left part of the clear and crisp 4mm thick mirror, relaying real-time recorded videos.
Master Tailgaters Review
The DVR mirror maintains the traditional rearview mirror look with a little difference in the shade, so you shouldn't worry about an odd looking object hanging on your windshield.
Furthermore, the device can be connected to its mobile app Timacam; and this allows access to saved videos. In addition, you get a memory card slot that is compatible with SD cards up to 128GB.
Considering the set-up and product's sophisticated design, it has been made to be the perfect unit for all car interiors.
It's sleek appearance makes it a universal fit. Also, its DVR replacement mirrors come with a standard A-frame bracket.
And to your advantage the product is paired with a replacement mount piece in case there's an event where the OEM mount is different.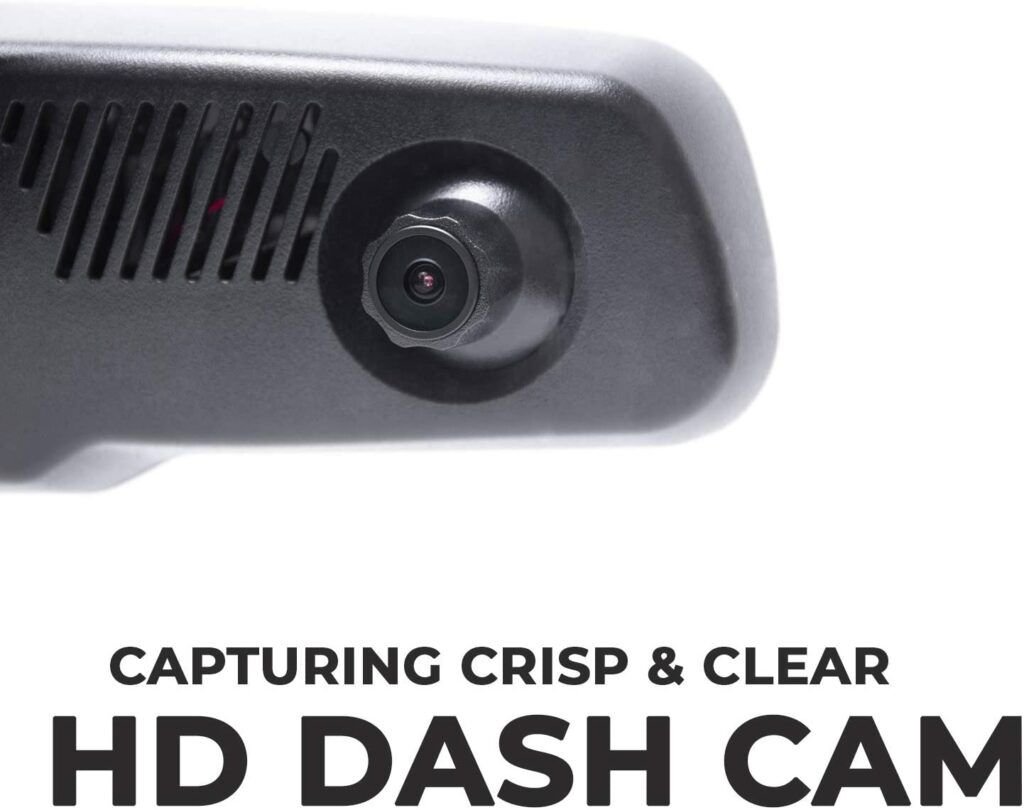 The Master Tailgaters 4 Inch LCD rear view Mirror is WiFi enabled, has G-Sensor Shock technology and the LCD display automatically turns on when the vehicle is put in reverse.
What Is Product For?
The Master Tailgaters 4 Inch LCD rear view Mirror serves the primary function of eliminating limited view range of traditional rearview mirrors, by so doing, it optimizes your driving experience.
Who Is It For And How Helpful Can It Be?
The product is for all car owners who want to upgrade their driving experience and optimize their consciousness about forward backward environments, and inside cabin passengers.
FAQ's Related too Master Tailgaters 4 Inch LCD Rear View Mirror
Does the product have a mic?
Yes. The Master Tailgaters 4 inch LCD rearview mirror has an in-built mic.
Does it have an infrared function?
Yes. It does.
How To Install It In a Car
Installation of this product involves:
Removal of your existing rearview mirror.
Mounting of the new rearview mirror with built-in LCD display monitor.
Hiding of all cables.
Connection of power harness.
Testing of LCD display monitor and proper positioning to ensure full functionality.
However, the product comes with a user manual containing full program for the installation, and it is advisable to mount under supervision.
Pros
Infrared LED.
Cam with mic.
Three high resolution cameras.
WiFi enabled.
Cons
Pricey.
The mirror is only compatible with included backup camera.
Conclusion
The Master Tailgaters 4 Inch LCD rear view Mirror has strong reflective glass that maintain the traditional look, with sophisticated design that beautifies your car's interior as it gives you unprecedented consciousness about your surroundings while you're driving.
With this device, you get a handful of functions that is useful for you as a driver in navigating your way, and is especially helpful if you're scared of encountering rough or hit-and-run riders.