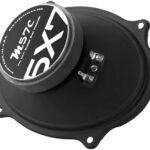 There's no denying the fact that acquiring a quality multifunctional- utility device from electronic stores can be more demanding than mount climbing sometimes.Reproducing vocals in excellent quality and covering wide frequency ranges, the Massive Audio MB6C speakers provide excellent quality for its price.
Some of these electronic gadgets perform optimally at first, but overtime, they begin to develop faults and start going bad along the way, while some others are quite durable but lose quality and end up performing poorly in no time.
If you're quite decisive about the quality and tenacity of sound you want, you'll understand that not just any speaker can provide you with high quality noise without distortions.
Sold for $39.99 on Amazon and other digital stores, the price is very economical when compared to its value.
Massive Audio MB6C – 6 Inch Speaker for Cars Review
Guaranteed to last, this mid range speaker can be attached to a car, stage and even used in a DJ application as it is  designed to be compatible with various sources.
Constructed to cover frequency ranges from 450Hz " 6KHz, the device offers clear transparency for systems that need that boost in mid range tone and clarity.
This pro audio speakers provide the best options for maximum speaker pressure level so it can reduce a whole lot of noise interference and give out "the feel". The device also features a high grade ferrite magnet force which enables the device to accurately replicate each sound and utterly sensitive causing the device to reproduce high quality sound.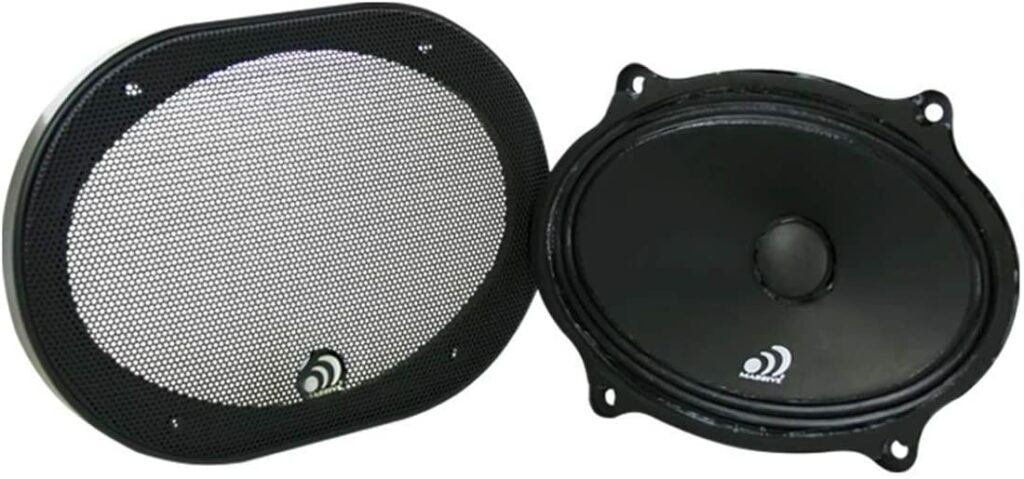 You don't have to worry about your speakers blowing out or developing cracks due to overuse as this spear is built with high quality materials. Such as heavy gauge steel basket, hand treated / hardened paper cone and plasticized cloth surround.
Additionally, the 6 inch massive audio speakers come with black anodized phase plug for easier accessibility to external source audio devices so you can connect and play with ease.
 What is Product For?
This pro audio midrange/midbass speaker are easy to maintain and connect to.
Easy to install and detached, the speakers can also be mounted on stages and used on DJ applications.  Imagine using a stage speaker in your car and having it blare as you drive. That's it!. It is one of best and used speaker like JBL JTO629.
Who is Product for and how is it Helpful?
This high quality speaker is ideal for every audiophile and people who enjoy quality music at every drive.
They can also be used at party halls, shows and public event centers. Sold for barely forty dollars, the device very affordable for its quality.
FAQ's Related too Massive Audio MB6C – 6 Inch
Would these be a good midrange replacement speaker for a CD jukebox?
Yes, the mid range and mid bass speakers can be a perfect replacement speakers for CD jukeboxes as they reproduce even better quality sounds and are more durable.
Are these a good replacement for front factory bass speakers?
No, the speakers are built to be loud and emit loud vocals and music more than bass. It comes with a low bass output level.
How to Install it on a Car
The speakers are easy to install and detached. They come "pro closed" which means they come in a whole without anything else attached.
Read the manual and follow the instructions carefully to install it.
Pros
Heavy duty build
Highly durable
Budget friendly price
Easy to install and detach
Reproduction of high quality sound
Guaranteed to last
High performance
 Cons
Low bass output level
Requires a power amp to function optimally
 Conclusion
Featuring really amazing specifications, this 6-inch massive audio MB6C speaker is built to last you years of quality and consistent use.
With its high quality build, impressive performance and great sound output. Moreover, The massive audio audio pro speakers are very compatible with almost every car brand there is.
Therefore, it can be said to be an ideal speaker for every music lover there is.