You probably must have heard or used a quality and reliable speaker, Infinity car speaker is one that falls in that category and it can keep your car buzzing all the way. They are well engineered and remain one of the top speakers for drivers seeking to enjoy maximum comfort, clarity in sound, well-balanced production and great over-all speaker performance.
All things weighed and considered, infinity car speakers come with good bass and good sound quality. Read on our Infinity car speakers review as we tell you more about this speaker and bringing out some interesting things there is to know about it.

Why should I choose to buy Infinity car speakers?
Research shows that infinity speakers are good option to choose. Despite the fact that their frequency response range are not too extensive, the speakers deliver clear and powerful sound within the capacity range they are designed to cover.
Besides, these speakers are pocket friendly for those who are not too keen about heavy bass presence but just audible, good sound quality and undistorted performance.
Infinity as a company has demonstrated to the world the multipurpose ways modern technology can be employed in many areas of life and for many purposes.
This is evident judging from number of various speaker brands they have produced to meet different needs in the society.

General review of Infinity Car Speakers
The company has been in business for some years now and has conquered in some areas like quality products, aesthetic designs and pricing even though the bass level of most of their speakers generally is still lagging behind its competitors.
Infinity speakers perform excellently in mid and high frequencies but not so good when the frequency gets below 45Hz. However, this would not matter if you add a subwoofer to upgrade your car sound system.
Infinity car speakers are built with high sensitivity power rating and as such handles great deal of power. They are constructed to work well in harmony with your factory fitted head unit to bring out the speakers' potentials to your delight if you care to work them up with an aftermarket head unit or decide to get a separate outboard amplifier solely for the speakers following instructions on owner's manual.
The company has employed the use of neodymium magnets in constructing their speakers. With these magnets, the speakers now come with lighter weights and can be carried easily compared with those from their competitors.
Talking of speakers alone, there are special well-sealed marine speakers for boats and ship, home theater systems for household use, sophisticated units specially made for offices of different categories, classes and multi-purpose built car speakers being made for wide range of car brands to meet specific needs in the market.
Underscoring the acceptability of their quality products, infinity company had arrangement with some automakers to supply factory fitted car speakers for installation in their vehicles. Such include, Chrysler, KIA motors, Mitsubishi and Hyundai to mention just few.
The above and many other endorsements from users all over the world lend credence to the acceptability of infinity car speakers as one of the high ranking brands.
And we hope you would put to rest your fear of whether to buy any of their series of car speakers for your car if quality, durability, performance and cost are what you desire.
Which are the best infinity car speakers I can choose from?
The leading brands of infinity car speakers in the market out of which you can choose from without having to suffer your budget for other things are as follows:
Infinity REF6522IX
Infinity REF6032CF
Kappa 62.11i
Infinity Kappa 60.11CS
Infinity Kappa 52.11
Infinity 4002CFX
Kappa 682.11CF
Kappa 462.11CFP
Kappa 693.11i
Kappa 52.11
Brief product review of some Infinity top car speakers
Infinity REF6522IX
These 6.5" speakers from the reference X line series offer superlative performance and great value for your money. They come in 2-way configuration to deliver super SQ, they are rated best 6.5" car speakers and fit perfectly into existing compartments if you use OEM speakers before.
The frequency response is between 53 – 21,000Hz and come with brackets with which to mount in any type of openings should you decide to change its location in your car.
Infinity REF6032CF
This is one of the best car speakers selling fast in the market. They are also the most affordable series for now. This series feature a +1woofer design that comes with a cone and has more than just one surface area which is not common with the competitors' designs.
Also, they carry large textile dome tweeters to produce crystal highs without compromising loud volumes. The tweeters have level control with which you can control the degree sound brightness to your preference.
Infinity Kappa 62.11i
This series will require that you add a little more to your budget as Infinity Kappa 62.11i come as one of the top product and well-engineered car speakers the company had designed and built having quality as their topmost priority which will definitely suit your taste.
It comes with an edge driver 1" soft dome tweeter that delivers high-sounding frequencies naturally. This 'edge-driven designs support the larger tweeter to utilize additional power which deliver smooth response to the mid range frequencies not initially covered by smaller W-shaped tweeters.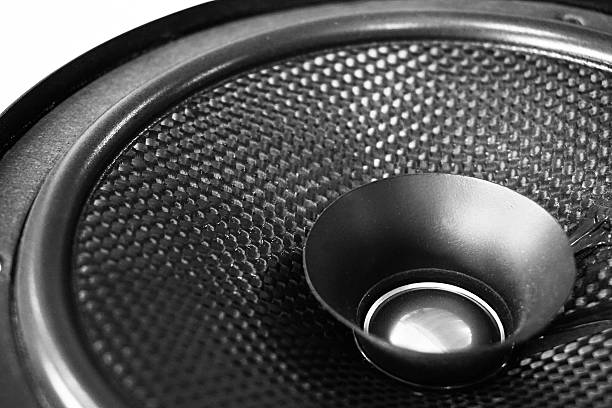 Do infinity car speakers have good bass?
Although Infinity has been in car speaker manufacturing business for over 45 years to be precise, we can confidently say the company has mastered it all in the area of quality design and price.
However, the company still need to do much more in the areas of bass level of their speakers generally if it intends to beat competition in this area.
Conclusion
As can be referenced above in our foregoing review, what is synonymous with all infinity car speakers is well-engineered product status, good design, quality sound and lots more.
Their smooth, crisp highs and mids are incomparable to low-end speakers while their in-built tweeters speak volume of quality sound rendition to your listening delight most especially in cars.
Infinity car speakers are not a bad choice to pick when next you wish to change those in your cars or want to install new ones in your newly acquired automobile, if they suit you.
We hope you found our Infinity car speakers review helpful, if you have any comment or question, leave it in the box below, we will be glad to hear from you.