What is an In-car GPS navigation system???
An in-car GPS navigation system is a device that that enables you get access to geographical locations from your car using information generated by satellites, it can also give other information like directions, weather, etc. It is considered fanciful and luxurious for a car that has a factory installed GPS navigation system, considering the cost, you might want to go for aftermarket installation of GPS navigation system.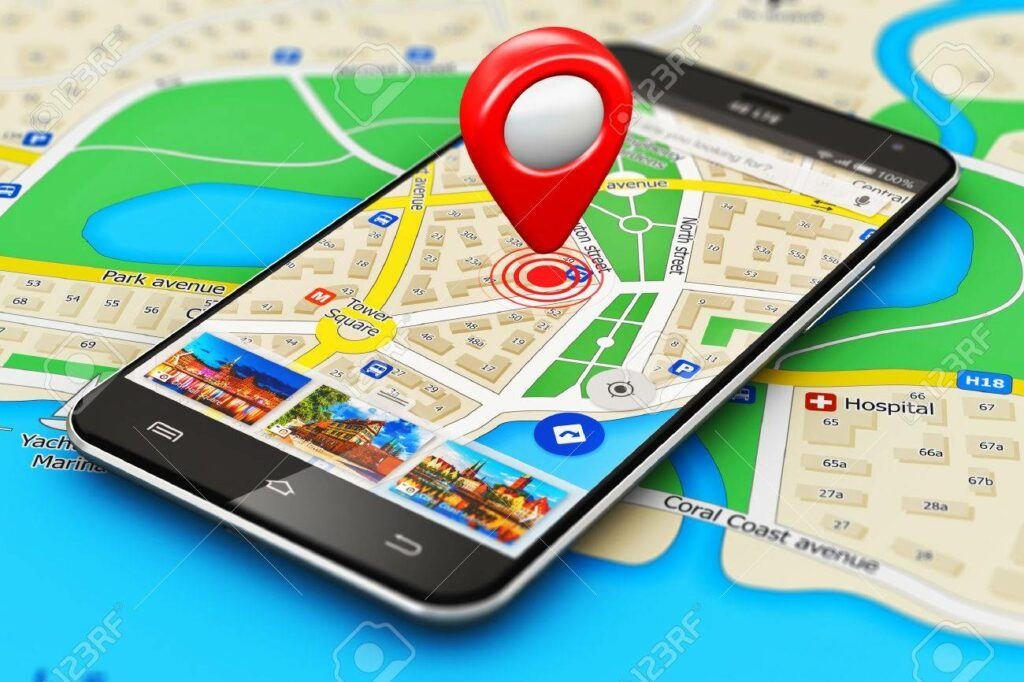 Types of GPS navigation systems
Looking at the types of GPS navigation system whose services you might want to consider relevant in your car. This will help you in making your decision, your choice will definitely be determined by how comfortable you are with the attribute of whichever you are picking, and of course, the level of satisfaction it gives.
The Smartphone GPS navigation system
Starting with the most common and the easiest to access, the smartphone GPS navigation system is one you might want to consider the best pocket friendly alternative considering the fact that you already have it provided you have a smartphone. And like you might already presume, it seem to be the most convenient considering the size and the very many options it provides since it is a smartphone, it also provides you with an up-to-date map and keeps records of places visited.
But just before you get carried away with what the advantages, you might want to consider great disadvantages on the flip side of it such as distraction, battery consumption, cellular network failure, availability or consumption, space consumption. Except you opt for the luxury you supposedly avoided at the initial stage, which would mean you buying a car mount or CarPlay, glancing at your phone at every interval for directions provides just as much distraction as texting while driving.
As for the battery consumption, having an application run with network signals for a journey of hours might be just an outright illusion for some smartphones, as it drains effortlessly the battery life, hence you might want to consider getting a car charger, worst still, you don't have the necessary provisions in place, you might want to consider the initial expenses you tried avoiding. Again, gaining access to maps on smartphones in most cases, requires cellular network access and consumes it at a heavy rate.
In cases where you will like to have maps of certain places in offline mode so as to access it without cellular network data, it will require much space on your smartphone, to avert this, you might want to consider a smartphone for the sole purpose of GPS navigation.
Portable Navigation Systems
For fans of monitored expenses, this is another type of GPS navigation system you might want to consider as it can be purchased at a cheaper price compared to other types, meaning you can get more than one and still spend less than other types. Again, you get to update at cheaper rate. A feature of great interest is the functionality of its signal receptors, they are quite fascinating and you should have fewer problems, if any regarding it. Also, you get to easily remove and fix in another car, hence one can serve as many cars as possible provided they are not been used at the same time.
On the flipside of reality, getting to mount and dismount easily only puts it at the risk of theft. In cases of malfunction, you don't get to enjoy warranty like other types of GPS navigation systems.
In-Dash Navigation Systems
This is an answer to cars without factory installed GPS navigation systems as they can get a compatible model of aftermarket GPS navigation system. It comes with more features as it comes in an In-Dash display, so you enjoy all the features of the In-Dash display such as DVD player, USB flash reader, radio, etc.
The screen also comes with higher resolution and high definition with many colour features. The In-Dash device of which the GPS navigation system is just a feature, allows you to an extent, create your own version of what you want, by allowing you add other devices through available ports.
Just when you think you have finally arrived at your choice of GPS navigation device, you must consider the reverse attribute before making a final decision. If your decision from the start was influenced by getting a GPS navigation system for your car at a cheap price, then you must consider either changing that decision or getting something outside the In-Dash navigation device because it cost a lot compared to others including installation fee in cases where you don't want to risk doing it yourself.
It necessarily will never act exactly like the Factory Installed GPS navigation system since the In-Dash has other features that may interfere with the output of the GPS feature or other features, getting repairs or reinstating utilities will definitely cost you another amount outside the original budget.
Factory Installed Navigation System
Definitely an answer to someone looking for perfection in a GPS navigation system and maybe in a car generally. Since this types is designed specifically for a model of car, it fits in perfectly in aspects of space, position, size, and etcetera. Meaning you get just what you want in perfect working order, and maybe more.
Plus, you get as much and as long warranty as the car on the GPS system since it is a product of the same factory and it is installed as a part of the vehicle. Speaking of safety, you can have an assurance that unlike other types of GPS navigation systems that are easily detachable, this type is just a part of the car and stealing it will be just as difficult as stealing the steering wheels or the gear knob. Also, you get the best possible satellite signal from this system, and you can be rest assured of best information on your trip.
Well, there is usually a BUT, so for Factory Installed GPS navigation systems, considering it will definitely not be for someone planning a low budget, so the very first obstacle is the price, it is in most cases very expensive but trust me; in most cases, it is worth it. The expenses does not just rest on the purchase only but also on the update, updating it is also quite expensive.
Can you add a GPS navigation system to an old car???
Definitely, just that you might be confined by the amount of options you are to choose from, as a Factory Installed GPS navigation system is automatically out of the option except in the most extreme cases, AS WHAT MONEY CANNOT DO, MORE MONEY WILL DO IT.