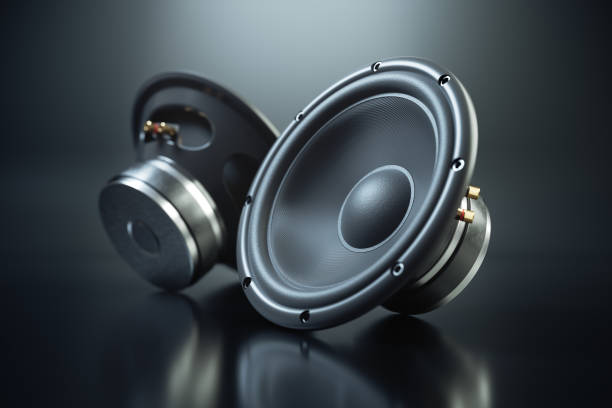 Elettromedia, one of the leading manufacturers of car audio products was established in 1979 to manufacture brands of consumer audio products. This Italian company that is everything about audio launched the Hertz brand in 1998 to specifically deliver different kinds of high quality mobile audio devices, amplifiers, speakers, subwoofers and Digital Interface Processors.
Hertz products are noted for good quality and extremely well-thought-out engineering designs. Hertz manufactures and supplies good speakers globally, in this hertz car audio reviews you will learn more about this product and likely be propelled to choose hertz product on your next purchase.
What is Hertz Audio Speaker?
Hertz audio speakers is manufactured by an Italian company named Elettromedia which is one of the world's leading manufacturers of car audio products. Notable among Hertz' speakers are Hertz HSK 165, Hertz Audio HCX 690, Hertz Audio DSK 165.3, and Hertz marine and PowerSport recently added.
The Marine line is mainly designed for boats and yachts while the PowerSport is designed for ATVs and UTVs. They both are water- mud- and dust-resistant products.
List of the best Hertz speakers in town
There are many quality speakers out there from which you can choose one for your car. However, what you should look out for are basically the output level, quality sound production and performance. Here we are with Hertz five leading product rated accordingly.
The Hertz HSK 165
Hertz audio DCX 165.3
Hertz audio DSK 165.3
Hertz MLK 1650.3
Hertz Audio HCX 690 our best choice.
What are Unique Features of Hertz Speakers?
You will find Hertz speakers and loudspeakers in seven different categories which include Mille, Hi-Energy, Energy, Dieci, Uno, SPL Show and SPL Monster. For the purpose of our review, we have chosen to examine the unique features of just three of the leading brands to further support your buying decision-making.
The Hertz Audio DCX 165.3 leading the manufacturer's list of quality speakers as it comes with a complete sound stage featuring single linear phase emission point which is carefully drilled into the woofer's tweeter casing.
Its unique "Center Tuning Duct" technology ensures it operates on low frequency to produce better audio quality. DCX 165.3 is built with an impedance of 4 ohms and can absorb 120 watts power limit. It comes with a woofer magnet that is made with a high-density flux ferrite while its tweeter magnet is also made of neodymium.
In DCX 165.3, Hertz includes items such as grilles and sub boxes so you can purchase all necessary parts for the ultimate car sound system. DCX 165.3 is built with materials which permits linear acoustic emission. It comes with a mini-woofer that assists to produce heavy bass. All these accumulated to give you an ultimate musical experience.
The Hertz audio HSK 165 performs excellently well at 250 watts' maximum power without compromising quality and exceptional sound. HSK 165 is a 2-way premium model that delivers quality sound with low energy in-take.
It comes with V-cone technology which helps to disperse filtered sound in the right direction. HSK 165 is easy to install, with a mounting depth of 2.5" they are good to go in your car. All you need is just go through its manuals. HSK 165 carries unique features that ensures delivery of quality sound for your listening pleasure.
Hertz Audio HCX 690 is a 3-way coaxial car speaker that can be installed without much trouble and ready to deliver high sound quality. The speaker comes with a high SPL which enables it to absorb substantial amount of power.
It can impressively carry up to 130 watts of RMS power with high sensitivity rating of 94 dB. With this, you need no huge power to run your speakers even at their maximum volume. They are compatible with any amp you desire to add with overall output of 260 watts.
HCX 690 speakers is built from a combination of damped mesh fiber woofer-cones and tetolon soft dome tweeters which are made from the best composites of damping materials plus glass-fiber fabric. The energy Neodymium magnets in it extends power range to about 23kHz to provide well-articulated sound.
Hertz HCX 690 speakers come with an innovative Radial venting device that prevents them from being heat up. Its hole-like depth gives room for easy installation in any car, both on the door side and back side. It comes with an impressive frequency of about 32 Hz to 23,000 Hz.
Do Hertz speakers have good bass?
Some Hertz speakers carry deep resounding bass that cannot be compared with other leading competitors in town for real. Example of such is the Hertz ECX 165.2, a 2-way coaxial speaker with a 6.5" woofer and a 24 mm tweeter which are made from the best materials. The woofer cone is water-repellent and designed to be light and durable while offering clear, undistorted bass.
Is Hertz a good brand to buy?
Apart from the trustable name and reputation of the Italian company that has being in the production of these world-acclaimed superior products for more than two decades now, Hertz audio speakers have a reputation you can rely on thanks to their clarity, fantastic designs, longevity, technology and power. This makes them an excellent option to upgrade an existing car and household audio system.
Conclusion
Enjoying good music while on the wheels could be made a lot easier and fun. The feel of happiness it produces surely improves your psyche and skills while driving. It gives you good tonic which enhances your focus and lowers drowsiness behind the wheel.
Listening to good music cannot be excused from the list of necessity and Hertz speakers are just there to render this for you.
No doubt, one can conclude that Hertz car speakers are reputed for providing quality sounds for your listening pleasure both at home and in your car.
We hope you find our hertz car audio reviews helpful, if you have a comment or question drop it in the box below we will be glad to hear from you.