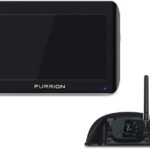 The Vision 4.3 Inch brand of Furrion's backup cameras come with an even more advanced feature that enables more ease of reversing and security as you journey with your vehicle. All this features and more is what you'll be learning in this Furrion Vision Backup Camera review.
The Furrion Vision 4.3 Inch backup camera is equipped with up to 492FT transmission range and a whopping 50 FT whilst driving at high speed. This product also comes with a 2.4GHZ digital wireless technology that guarantees smooth, clear and uninterrupted live video recording no matter the weather condition and these videos are produced without any form of video lag.
Furrion Vision 4.3 Inch backup camera has an even more advanced motion detector that alerts you of any kind of movement around your vehicle. Therefore, the Furrion Vision 4.3″ is exactly what you will need for ultimate safety while driving. Moreover, even when your car is not in use – as the monitors which comes on automatically turns into security cameras that detects motions.
About the product
The Furrion Vision 4.3 Inch backup camera offers a unique long transmission range of 492FT, comes with a motion detector, as well as a 2.4GHZ live video recording technology that's smooth, clear and doesn't get choppy. It also comes with a microphone located at the rear with its doorway security camera for picking up sounds.
Moreover, This device possesses an amazing 1200 wide viewing angles and produces excellent Night Vision images and recordings at night. Its rear camera, the side cameras, all offers 65o wide angles and comes with a unique rear assist marker lines to ensure safety while you are reversing and these marker lines cover even to its bumper.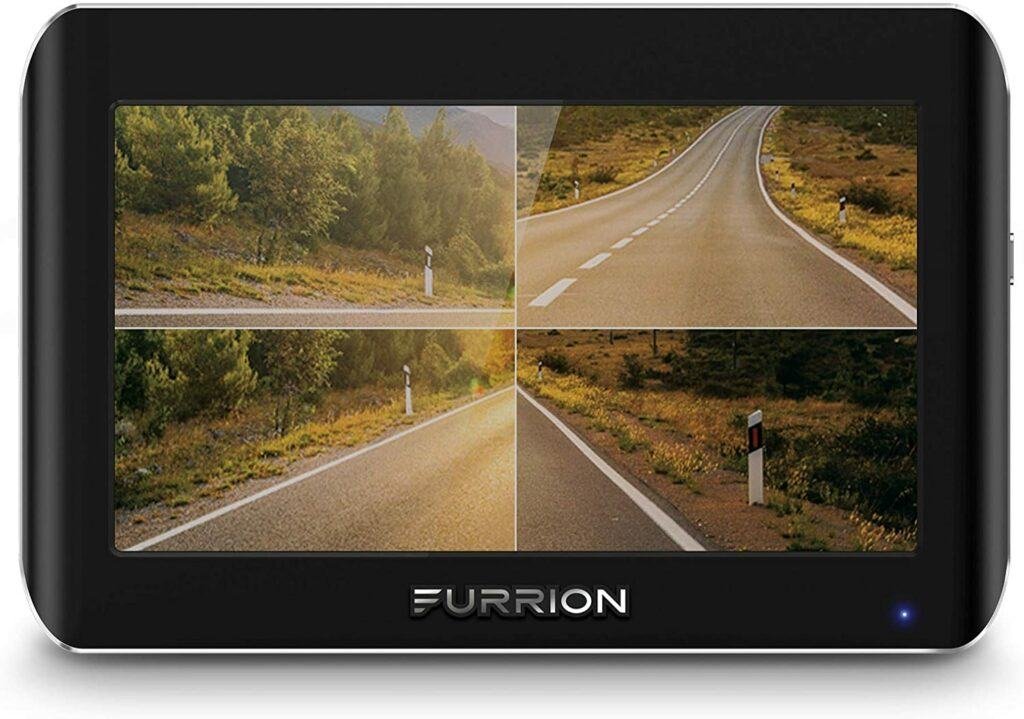 It is also loaded with a unique 4.3 inch high resolution monitor for effective display. The Furrion Vision 4.3 Inch Backup Camera is valued from $390 – $433
Who is the product for and how is it beneficial?
The Furrion Vision 4.3 is suitable for all driver as this unique product possesses a 4.3 inch display monitor that allows you to view four cameras simultaneously. The Furrion Vision 4.3 Inch Backup Camera also has a rear assist marker line that makes it easier to see obstacles and blind spots when reversing.
Furrion Vision 4.3″ also has excellent Night Vision abilities to ensure safe driving even at nighttime and the microphone situated at the doorway along with the rear security cameras help pick up sound while ensuring you have safer backing up.
The Furrion Vision is also beneficial to the driver. Because this device is equipped with a 2.4GHz Digital Wireless Technology that delivers quality uninterrupted live video without lag. Furthermore, it has a transmission range of 50FT even when your vehicle is on high motion. And all of this are aimed at reducing the rate of accidents while increasing safety plus awareness of your immediate environment.
How to Install the product
1. A suitable position on the rear of your vehicle where you wish to install the camera should be determined by you.
2. It is encourage that you fix the cameras at least two inches above or below the lights of the vehicle if you wish to install it close to the light, to avoid blurry images or one with reduce clarity.
3. Take off the lens cover by lifting the slot that is at the bottom of the traffic light.
4. Take off the two screws that hold the decorative part with a phillip-head screwdriver and set it aside.
5. Remove the decorative part from the traffic light by pulling it, save it in a place for future use.
6. Secure the traffic light base on the vehicle's wall, by using the four flat self tapping screws that come with the box.
7. Put the decorative part into the base of the traffic light and screw it tight with the two flat self-tapping screws that's provide.
8. Finally, replace the lens cover over the traffic light base and continue inserting until it clicks.
PROS
● It offers a wider transmission range
● It possesses an Enhanced Night Vision experience.
● The microphone installed on the rear and doorway camera helps pick up sound for a safer reversing and backing up.
CONS
● A reduced monitor
● Too pricey
● A bit difficult to install
FAQs on Furrion Vision 4.3 Backup camera
● Please, I want to know how many cameras is in the package.
The Furrion Vision 4.3 Inch Backup camera comes with a single camera.
● What is the degree of the field of this Vision 4.3 Camera?
The Furrion Vision 4.3 camera is equip with a 120o wide range view.
● I want to add a second camera to it, is that okay?
Unfortunately, this brand's monitor is design to only receive signals from one camera.
● What's the maximum range of transmission?
The maximum range of the Furrion Vision 4.3 Inch Backup camera is 150meters.
● Does it come with an interior table stand?
This device comes with an interior table stand as well as a window mount.
● Help! It seems I can't find my side cameras in the pack.
Moreover, The Furrion Vision 4.3 side cameras do not come with the package, so it is advisable that you order them separately, and these cost $250 for a pair.
Conclusion
The only lapse encountered with the Furrion Vision 4.3 Inch Backup Camera is that it comes with a smaller monitor. That may not serve the purpose of a 5" monitor.
Nonetheless, it is still of great quality in terms of delivering quality pictures. And an amazing thing is how it still turns the observation camera to a security one when the vehicle is stationed in a passive position. Moreover, The signal strength of this device is also very strong and even at 50ft. The ability of it to transmit live uninterrupted video is guaranteed.
Apart from the fact. That the display screen is quite small and the price is a bit too expensive for the average vehicle owner. The Furrion Vision 4.3 Inch Backup Camera comes highly recommended.
We hope you found our Furrion Vision 4.3 Inch Backup Camera review interestingly helpful. If you have a comment or Question, Leave it in the box below. We will be glad to hear from you.