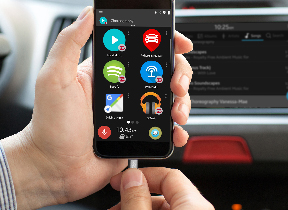 Hardly can any addicted music lover live few minutes without his preferred lyrics and sounds. While at home, he is always listening to his solemnly scintillating music from his stereo set; early morning jugging, the man is with his wireless headphone listening quietly and on the wheel to his office the car stereo completes the circle for him.
As a lover of good music, good audio system in your car serve two purposes; it keeps your spirit high and free while being an 'invisible' companion on your trip.
Car accessories for music lovers are countless but your choice may be different from mine base on taste and preference. Ranging from headphones to equalizers, Bluetooth, USB SD card and many more, you can treat yourself to good music while you ride with pleasure.
1. New Bee Bluetooth Earpiece V5.0 Wireless Handsfree Headset
New Bee NB-B41 Bluetooth earpiece is designed to deliver to you good music for up to 24 hours on a standby 60 days uninterruptedly. It comes with active noise canceling microphone, headset case for iPhone, Android, adaptable for Samsung devices and can be used with laptop.
This device employed the latest CVC 6.0 noise canceling technology to deliver clearer hands-free call sound both for you and the receiver at the other end. It is built with 60 days standby battery for 24 hours talk time and longer usage just with a 2 to 3 hours charge to meet your all-day-long music requirement.
New Bee Bluetooth hands-free headset comes very light to enhance easy carriage and burdenless fitment to your ear all the time. Specifically designed with comfortable hearing for lovers of good music.
Its 360°adjustable earbud perfectly fits and it is accurate for your left or right ear as it comes in 3 optional ear tips of small, medium, and large providing you with opportunity to choose the most comfortable earbuds to fit in either ear. You even have a bonus of extra earphone added in the package should you desire to have your music blaring on both ears.
New Bee is compatible with any Bluetooth-enabled devices such as your iPhone series, Samsung, HTC, LG, SONY, iPad, iPod touch, Motorola, Laptop and other multimedia devices. Besides, it comes with 3-year manufacturer's warranty
Pros
This device comes with long-lasting battery
Device is aptly compatible with any Bluetooth-enabled devices
It is supplied with a 3-year manufacturer's warranty
It is designed compactly for comfortable wearing
It is built with noise canceling technology to deliver audible and clearer call sound
You can charge it for just maximum of 3 hours and use it for days
Should you desire to enjoy your music in both ears, it comes with a free extra earphone
Cons
Since the answer / hang up button is under the top end of the face plate, one can accidentally disconnect phone calls unknowingly.
The controls on the Bluetooth headset do not change the volume of the call except you use your phone
2. Porsche 911 Soundbar
Take your mind off for few seconds on horsepower and shift very fast to real enjoyment provided by this high-powered Porsche 911 Soundbar that features a 2.1 virtual surround system, DTS TruSurround signal processing as well as a Dolby digital decoder.
This soundbar also features a subwoofer boost that has been converted from the original rear silencer and twin exhaust from a 911 GT3.
If you are still yearning for more to get your engine revving, then this 911 Soundbar is ready to blast with its purely wireless Bluetooth technology that features loss-free audio transmission courtesy of its aptX technology. Specific features that will thrill you to a hurry purchase for your car include:
Key Features
It comes with a remote control for easy operation
It is built with a 200-watt output
Easily allows you to control your sound bass and treble just to your liking.
It is engineered with finished bright LED display for proper illumination
This Porsche 911 Soundbar uses LipSync for precise voice synchronization.
3. Kenwood KAC-9106D 2000W Monoblock Class D Car Audio Power Amplifier
For big banging heavy sound bombardment in your car while you drive, you will fall in love with this tough and rugged Kenwood KAC-9106D audio power amplifier. It comes with 2000watts for reliable performance and superior sound quality.
If you dare to power your car's subwoofer with this gadget, you will enjoy all the great tonal color, details in your music bass and impact from the hard punch of the rhythm section to the soft thump of a solemn kick drum.
This KAC-9106D mono amplifier device puts out up to 1, 000 Watts RMS to push your subwoofer to optimum performance. Its on board low-pass and subsonic filters allows you to adjust to your desirable sound quality and signal possible from your subwoofer and combo box.
To fatten up your sound for acute bass, you are allowed to dial in up to 18 dB of bass boost and greatly achieve your desired enjoyment.
Kenwood KAC-9106D is a versatile amplifier that features a dynamic speaker-level inputs and signal sensing turn-on which makes it compatible and perfectly in working relations with just about any kind of system.
You will love its aluminum cover plates, its well-engineered as its connections are protected and its control deliver neat and professional installation.
Key Features
This device is CEA-2006 Compliant
It comes in Class D with 2 Ohms load capability
It is powered with MOS-FET switching power supply
It comes with an extra Line Output Terminals for Extension.
It is built with speaker level Input and signal sensing turn-on
The device is cast in aluminum with terminal cover and heat skin design.
Pros
It blasts very well with its two different brand amps for each subwoofer and total power of 1200W.
KAC-9106D amplifier comes with 1, 000 Watts RMS output to push your sub to optimum performance.
Its on board low-pass and subsonic filters allows you to adjust to your desirable sound quality
It comes with up to 18dB bass boost which allows you to fatten up your sound for acute bass
Cons
It comes with only 4 adjustment, no Low-pass or High-pass filter switches and no gain control.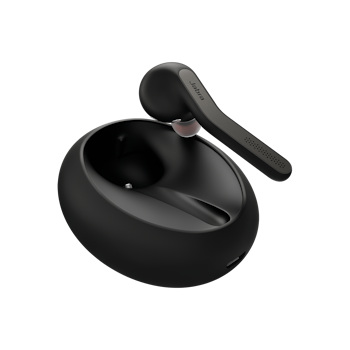 4. Jabra Eclipse Lightweight Wireless Headset
Without touching your smartphone, you can enjoy incredible sound quality with this Jabra Eclipse lightweight wireless headset. Barely will you notice that something is in your ear, safe for the booming sound you constantly and uninterruptedly enjoy.
This lightweight device comes in ergonomic design that snugly fits into your ear without any discomfort for long hours, even through the longest conference calls. It is engineered for an incredibly precise and clear audio that will not allow you to miss any beat.
This device seamlessly pairs to your phone or tablet thereby allowing you to hear everything clearly, from your messages to your preferred audio book with its high grade and superb speaker.
It comes with a carrying case that doubles as a portable charger, charging your phone in your pocket while you drive on thereby making it available whenever you need it.
Key Features
Works freely with your smartphone for hands-free calls and music streaming
It is compact, lightweight, concise and ergonomically designed
The battery is powered to give you a total of 7 hours unhindered talk time.
The headset charges in your pocket while you drive on making it ready for use anytime.
It is a multimedia compliant device.
5.

HOTT Rechargeable Bluetooth Portable CD Player for Home Travel and Car
HOTT is very hot when it comes to quality, performance, versatility and ruggedness. It is a rechargeable portable Bluetooth CD player that comes with stereo headphones and anti-shock protection good for home use, travel and inside your car.
You will enjoy this wireless CD player as it delivers a rapid and very stable Bluetooth connection that is easily paired with any Bluetooth-supported headphones or speakers.
Very light in weight, this personal Bluetooth CD player will allow you to listen to your preferred music anywhere without earphones as well as supporting your AUX connection with other audio devices via its 3.5mm audio input.
Your HOTT portable personal CD player comes with a 1000mh lithium battery that supplies power for approximately 7 hours when fully charged, playing at medium volume. You need no extra support of AA batteries or a constant external power source to assist its performance.
It comes also with USB cable to fully charge to its maximum capacity within an approximate period of 3 hours. This special CD player is widely compatible with CD, MP3, CD-RW, CD-R formats to allow you extreme flexibility and great choices.
It comes with various modern features such as DIR – for mp3 disc, 5 sound effects of – BBS, Pop, Jazz, Rock, Classic and 5 play modes.
HOTT personal CD player offers all standard playback features that you would expect and desire, including volume control, skip forward and back, play and pause, keylock, anti-shock and so on.
This portable CD player is engineered with anti-shock protection that provides a stable audio experience you will love when moving with up to 45 seconds anti-skip protection for CDs and 120 seconds anti-skip protection for MP3s. It tolerates moderate shocks and is easy to carry wherever you go so you can enjoy
Key Features
This device comes compatible with CD, MP3, CD-RW, CD-R formats
It comes with Bluetooth V4.2 transmitter
It features DIR – for mp3 disc; 5 sound effects of – BBS, Pop, Jazz, Rock, Classic and 5 play modes.
It offers standard playback, volume control, skip forward and back, play and pause, keylock, anti-shock
It delivers stable Bluetooth connection and easily paired with any Bluetooth-supported devices
It fitly supports your AUX connection with other audio devices via its 3.5mm audio input.
Pros
It comes with anti-shock protector
Engineered with 1000mAh Rechargeable Battery:
It comes portable and convenient and can be carried anywhere.
It can be used with or without earphones
It offers free 30 days returnable service if dissatisfied with its performance
It comes with 1-year manufacturer's warranty
Cons
Not compatible with smart phones and may not be compatible with some car systems Bluetooth
HOTT CD player tolerates moderate shocks as severe impacts will interrupt its operation.
It is not recommended for running or rigorous activities.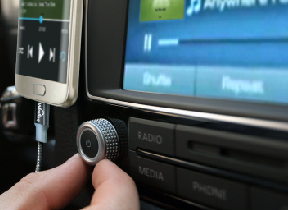 6. Wirelinq Android USB Converter Cable for Car Music
This is a smart Android USB Cable converter that allows you easy integration of your Android phone to your car stereo if you drive a 2008 and upward manufactured car.
With just a seamless connection to the USB port of your car stereo, you start enjoying your fully uninterrupted music, reading and sending texts, titles, cover art, browsing of the music via car stereo touch screen and other controls either through your car stereo or the steering wheel buttons.
Wirelinq device will also charge your phone while in use with its in-built smart chip of GROM's proprietary algorithm right inside its USB connector.
As a result of easy compatibility or "handshake," between your phone and car stereo, your stereo can play the music directly from your phone and display the text, titles, and cover art notwithstanding the source it comes from in your device.
Pros
Compatible with Open Accessory 2.0 (AOA 2.0) available on all Android phones with OS system 4.1
It can also be used to charge your phone device simultaneously as it plays music from it
Allows for great and easy communication between your phone and the car stereo.
Cons
It cannot work easily with any vehicle manufactured before 2008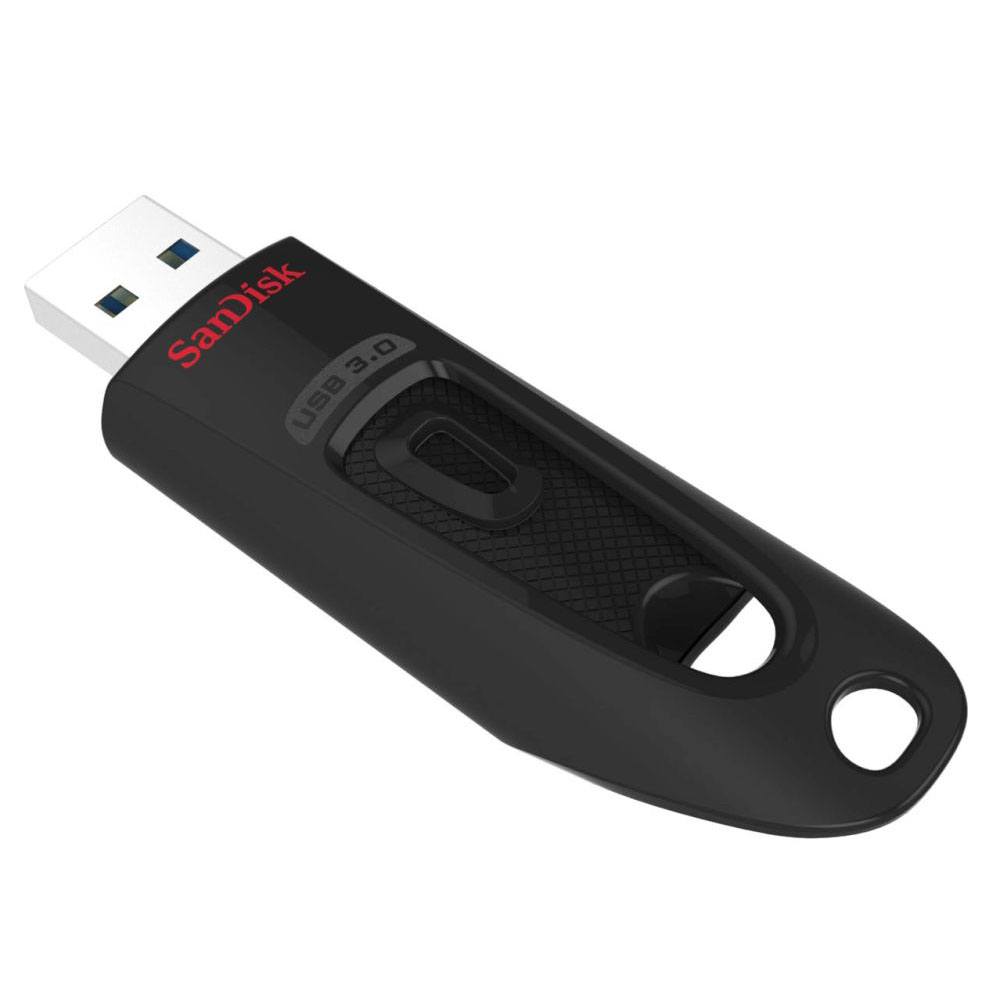 7. World's Smallest USB 3 Flash Drive by SanDisk
SanDisk's world's smallest USB 3 flash drive is an ultra-low-profile, high-performance drive that fits smartly into your host devices and safely stays there without anything to tamper or alter it.
It boosts of up to 64GB storage and when you wish to move in or out your contents, it is easily and swiftly done within seconds, up to ten times faster than a standard USB 2.0 drive.
A full-length movie can be transferred in less than 40 seconds proving its efficiency and effectiveness.
When on a long road trip, you have no problem with changing music at random as you can play your music collection from your car audio system for as long as you desire or go through your family vacation photos that come along in this device with you.
Besides fitting it to your ear on-the-go, this multi-device lifestyle offers safer and easier carriage and share of its contents to anywhere, with anybody and at any time.
It is engineered with access software3 that provides 128-bit file encryption and password protection for your private files while leaving the rest of the drive shareable.
8. BULLETDrive – Bluetooth 4.1 Headset + Car Charging Capsule
Yes, this is the most advanced Bluetooth 4.1 Headset device made just for your car, allowing you to go fully hands-Free while driving in a jiffy. This one-touch wireless operation enables you to make calls and listen to music easily by just pressing a single button.
BulletDrive aptly fits into any cigarette lighter or other 12V socket in your car to enable the earpiece charge continuously using the charging capsule even while you drive on.
It features CVC active noise reduction and echo cancellation device to deliver crystal clear sound and multi-point connectivity.
This BULLETDrive comes in s a sleek aluminum alloy case and a USB port which allows simultaneous charging of both your mobile phone and tablet at the same time.
You automatically connect it when you enter your car with it and off functionally when not in use. No doubt to say that this device comes with intelligent function and in very smart design.
Key Features
You can connect the earpiece to two devices simultaneously
It features CVC active noise reduction and echo cancellation device
The earpiece is ultra-lightweight and ergonomically designed for superior comfort
It is engineered to continuously charge even while you drive on uninterruptedly
Fully enhanced for full hands-free calls and music streaming
Conclusion
There are many ways to enjoy good music in your car as you can easily see above. It is expedient that you get yourself any of these items that will make your trip pleasurable and relief you of additional functions which will automatically be performed by these devices while you concentrate on your safe driving.
We hope as a music lover, you found something helpful on our list of car accessories for music lovers. And we hope you found our article interestingly helpful, if you have a comment or question, drop it in the box below, we will be glad to hear from you.