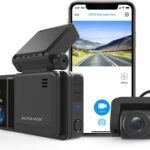 When purchasing a dash cam, there are a couple of things you want to keep in mind. For example, you have to decide if you want a dual dashcam or a single dashcam. You must also ensure that your dashcam has features such as loop recording, a G-sensor, and an auto-start. The dashcam market is flooded with a lot of products, and one of these products is the AUTO-VOX AD2 WiFi DashCam Front and Rear FHD. You might just be making a great choice if you choose to go with this dashcam.
About the product
The AUTO-VOX AD2 WiFi Dashcam Front and Rear FHD is a dashcam equipped with front and rear cameras, GPS tracking, and loop recording. It also comes with a single sensor and rotatable cameras. The rear camera is rotatable up to 180°. You rotate it up and down. Nothing misses its lens. Furthermore, The lens itself is equally rotatable, with a 127° front view and 115° degree rearview.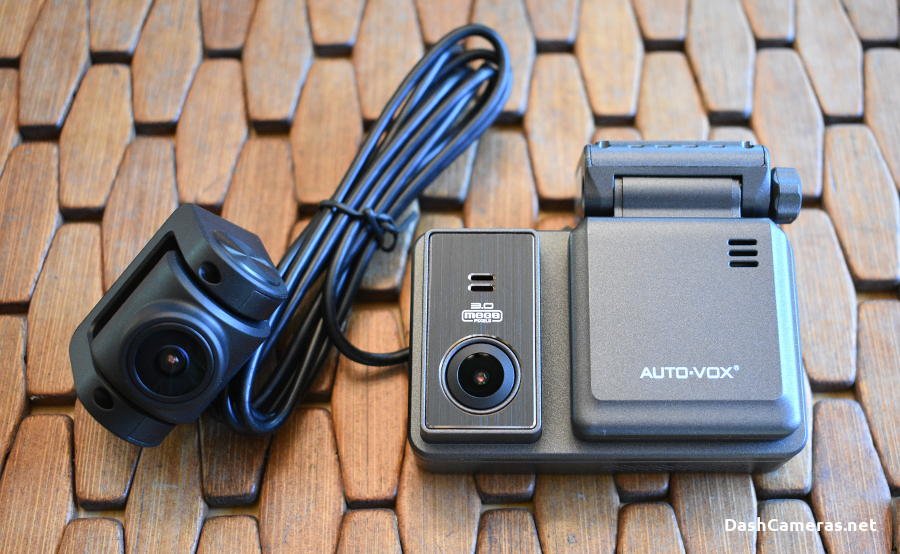 The device is convenient and easy to use. It is easy to install and allows you to watch all video footage via its app. It would be best if you connected to WiFi. Unlike some of its competitors, there is no need to get a card reader or watch videos through a personal computer.
The device also comes with GPS features, so it records your routes, location, and speed. It also enables GPS playback. Using this feature, you can review routes you've already gone through. With this dashcam, you do not need to worry about getting lost. You can always find your way back.
The device works well on a range of temperatures and performs well despite the heat or cold. It requires a class 10 micro SD card. However, it doesn't come with one.
Using the G-sensor and Loop recording video, you'll never lose footage even when your car experiences a collision, or your SD card gets full. Your footage is always safe and secure. Moreover, The device runs on a lithium-ion battery. The battery is included in the package, so you have no reason to worry about purchasing one.
What is the product for?
The product is for capturing the scenery occurring outside your vehicle in video footage and images.
Who is the product for and how helpful can it be?
The product is for drivers seeking a means of protecting their vehicle and capturing evidence through video footage. If you want to have proof in case of an accident or collision, this dashcam is for you.
FAQ's Related to AUTO-VOX AD2 WiFi Dashcam
● Does the camera get hot when it's hardwired?
No. It doesn't.
● What temperature range does the device function in?
The device is generally able to work in diverse temperatures. It functions well in-between -20°C to 60° C.
● Can I use it with a mobile device?
Yes, you can use the dashcam with your mobile device. Connect the dashcam to your device using the WiFi. It allows you to save and share video footage and images.
How to install it in a car?
The device is effortless to install. You only need to wire it rightly. Unlike some of its competitors, it does not require drilling of any sort.
Wire it and mount the rear camera at any place of your choice. Moreover, The camera is discreet, so you have no worries about it getting stolen. It's also waterproof, so you have no concerns about it getting wet.
Pros
● GPS features
● GPS playback
● Loop recording
● WiFi
● Works well under any temperature
● G-sensor
● Rotatable cameras
● Waterproof camera
● Discreet design
Cons
● Lacks a dedicated park monitoring feature
● Limited to touch control
● Lacks a supercapacitor
● It doesn't come with an SD card
● Lacks warranty
● Lacks audio recording
Conclusion
AUTO-VOX AD2 WiFi Dash Cam Front and Rear FHD is a relatively average dashcam when placed side by side with several competitors. It lacks several valuable features such as a supercapacitor and audio recording. It also lacks a dedicated park monitoring feature. This almost defeats the aim of dashcams which is to ensure your car is protected all day long.
However, the device still has a lot to offer, such as GPS playback, loop recording, waterproof cameras, mobile access to footage, and rotatable cameras, and the ability to work under extreme temperatures.
An added plus is that over half of the customer reviews found on the product were positive. Customers praised its ease of installation and how long it had served. So If comfort and longevity are some of your primary goals when searching for a dashcam, the AUTO-VOX AD2 WiFi Dashcam Front and Rear FHD just might be a good choice for you.