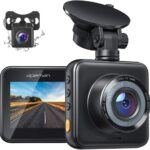 The apeman dual cam is a very necessary device when you're looking to acquire a dash cam. The Apeman Dual Dash Cam records activities and events while driving and assists with motion parking directions. Sold at a market price of $129.99, this device stands on the high side making it less affordable for most people.
Apeman Dual Dash Cam Review
The apeman dual dash camera comes with a dimension size of 2.28 x 2.17 x 1.28 inches and a video capture resolution of 100P/720P/VGA capturing even the tiniest bits of events around the dash cam view span.
This dashboard cam also comes with dual lens, one for the front and rear part of the car. With each lens covering a span area of 170°, it provides you with a wide view range of the front and back area of your vehicle.
Apeman dual dash comes with a "G-sensor" feature as well which allows the device to detect any slight change of movement in the vehicle. This could be caused by hard braking, impact from crashing, or even movement when stationary, for example, when someone rocks the vehicle.
About This Product
When the device detects this change in direction, it will automatically switch to 'event mode' and save the current segment of footage in a protected section of memory. This ensures that the point of impact will be saved into memory for later retrieval. The time frame and sensitivity of the G sensor can usually be adjusted accordingly to suit your preference.
It also comes with a water resistant feature which makes the device waterproof for a couple of minutes so you don't have to get worried about your dash cam getting wet while you wash your car or drive in the rain.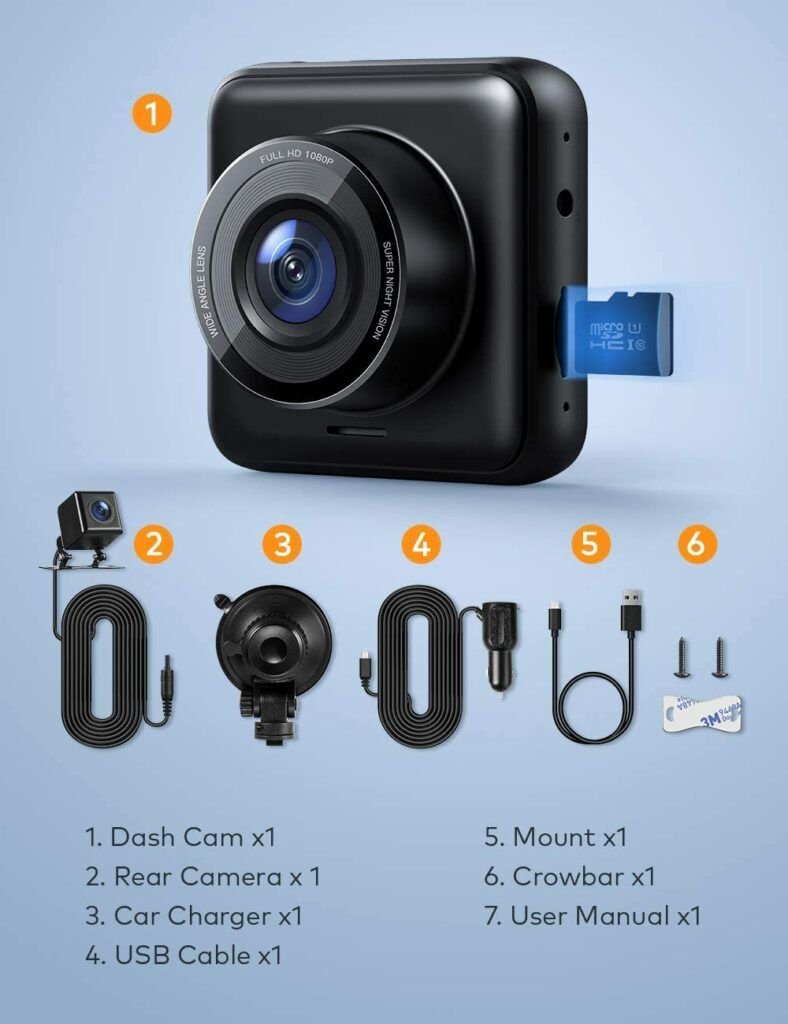 Its motion sensor feature also allows it to assist you when parking your car to avoid bumping it into another vehicle or an obstacle.
Due to it's advanced sensor and color display, the device provides superior night vision quality causing the device to record clearly even under low light conditions.
Using Loop form of recording, the device can also record events and save them all day round. Moreover, Thanks to the 32gb memory storage capacity, the device can save long periods of recorded data.
The apeman dual dash camera is basically an "assistant driver" as it offers a vast array of services to the driver with its many features.
What is Product For?
Apeman dual dash cam is for drivers who are in need of certain driving utilities for easy navigation while driving.
Who is it For and how Helpful Can It Be
The Apeman dual dash camera is designed to be handy while driving and parking. The 360 G500H premium 2k dual dash camera is a must have for every driver who can afford it.
FAQ's Related to Apeman Dual Dash Cam
● How do I install the rear camera for this device?
Read the manual and follow the instructions carefully step by step.
● Is the device waterproof?
The Apeman dual dash camera is water resistant and can maintain quality after 30 minutes of water activity.
● Does the device come with company warranty? If yes, for how long?
Moreover, Yes The Apeman dual dash cam comes with a one-year warranty validity span.
How to Install in a Car
Installing the Apeman Dual Dash Cam is pretty easy although you'd have to format your micro SD on the camera directly. After doing that, follow these steps
1. Look for a vantage point on your windshield where the dash cam would fit. Behind your rear view mirror is usually the best place
2. Press the sticky mount to your windshield and snap in place using the locking clips.
3. Route the charging cable to your cigarette adapter and ensure it's plugged in.
4. Test the dash camera by turning your car key.
5. Once it comes on, you can choose to make desired changes to the menu settings.
Pros
● Excellent rear and front video quality.
● Superior night video capture quality.
● Bright display.
● Easy installation.
● Wider spa of view for both rear and front cam.
● Easy to use and maintain.
Cons
● Does not accept SD cards of 16gb and less.
Conclusion
The apeman dual camera lens for front and rear coverage gives the thrill of two cameras at the price of one and although the device is quite expensive, it is worth the quality. A device every driver should possess.
It's definitely worth the price, and it comes with useful benefits as you get a surveillance tool that excellently records and keeps proof of all that happens around your vehicle whenever you drive.
We hope you found our Apeman Dual Dash Camera review interestingly helpful. If you have a comment or question, leave it in the box below, We will be glad to hear from you.